'Where are you safe?': Hit-and-run victims mourned at valley vigils
Updated September 8, 2023 - 7:13 pm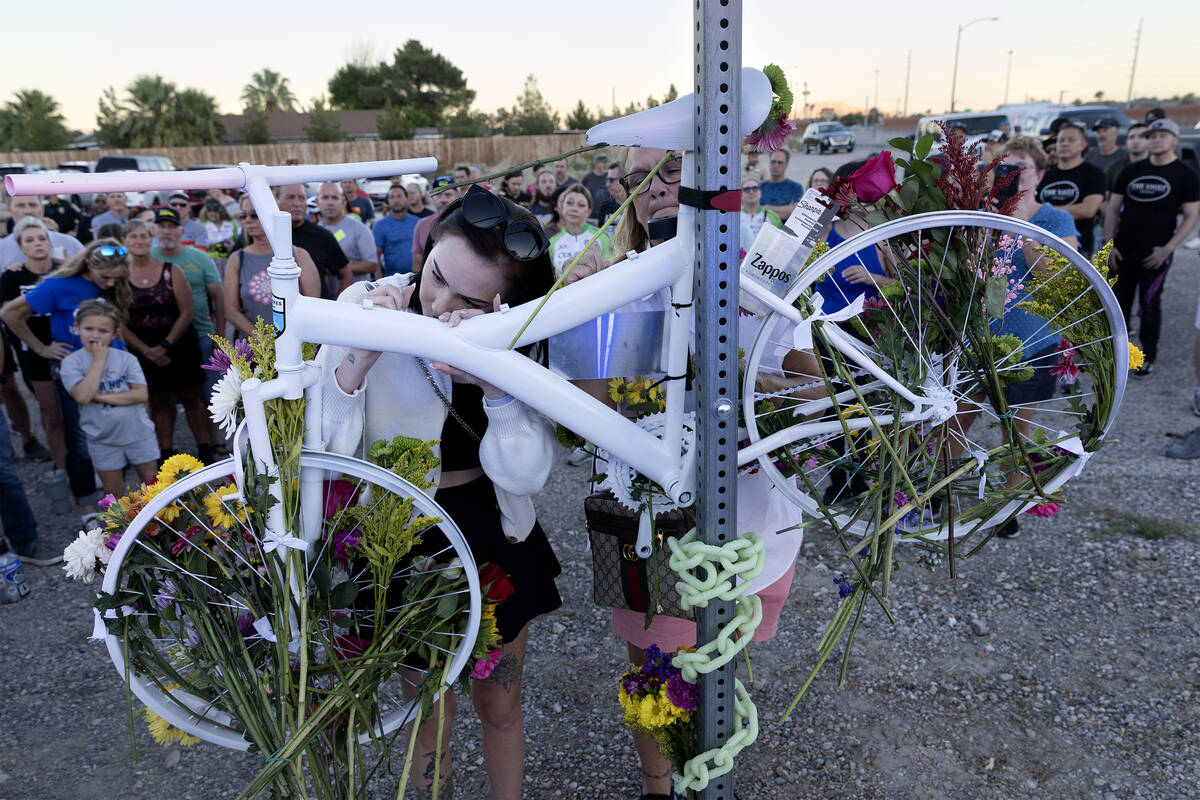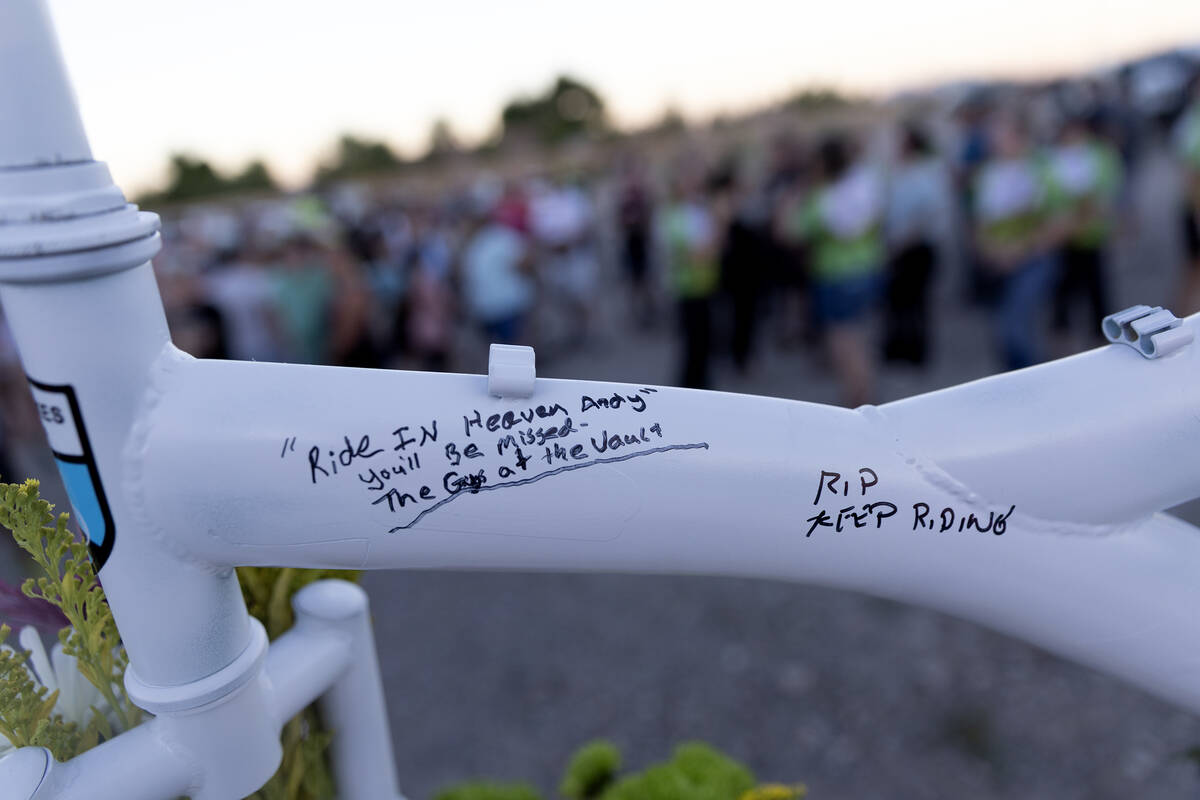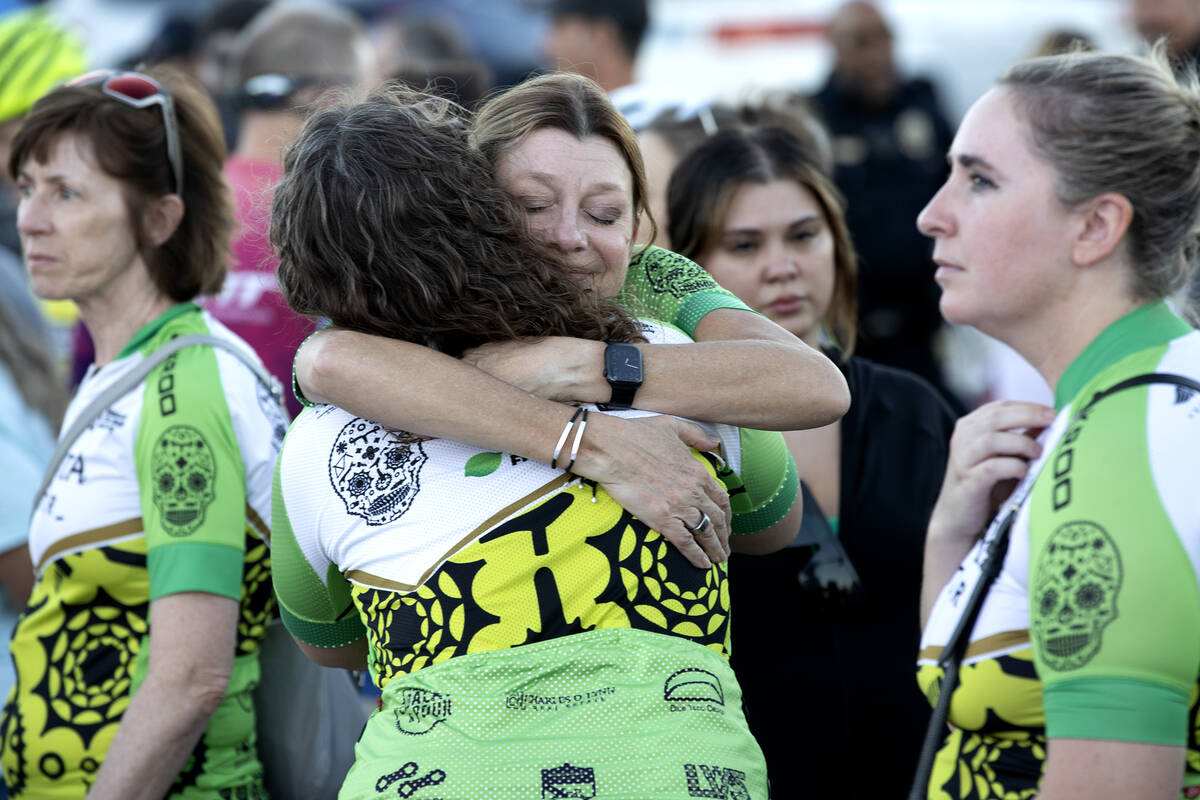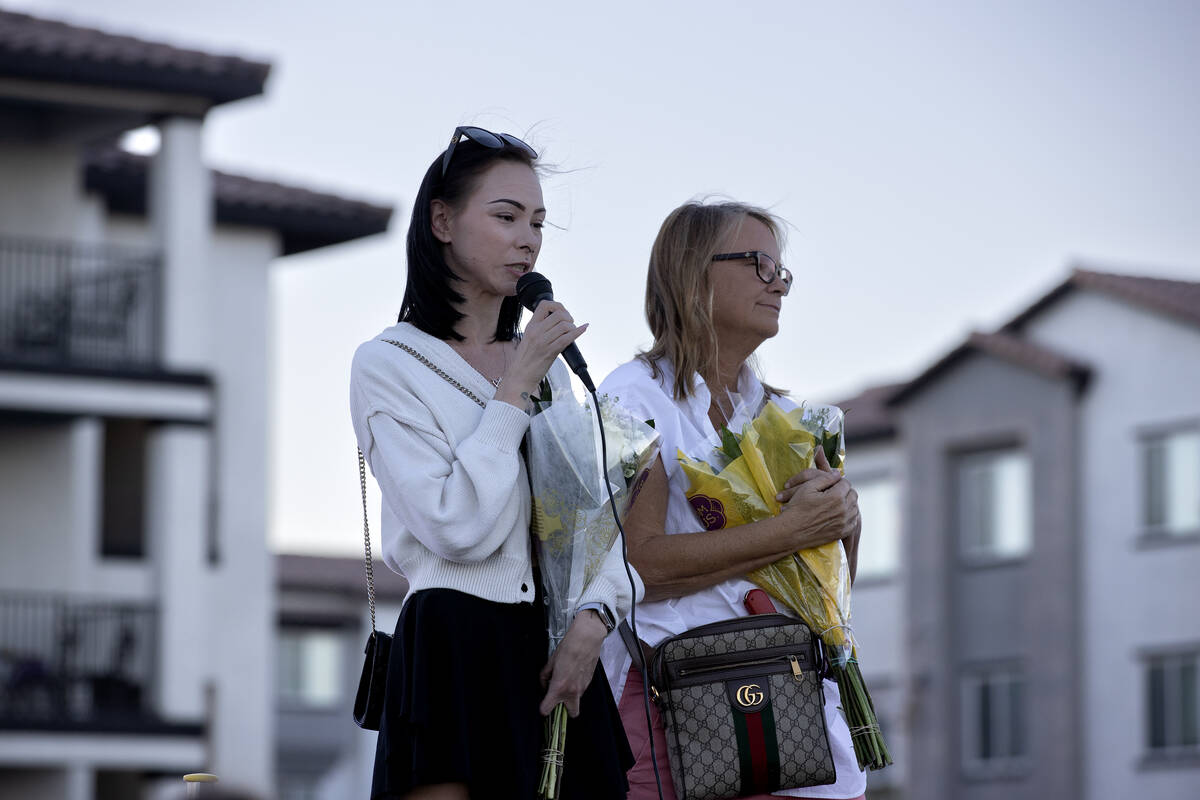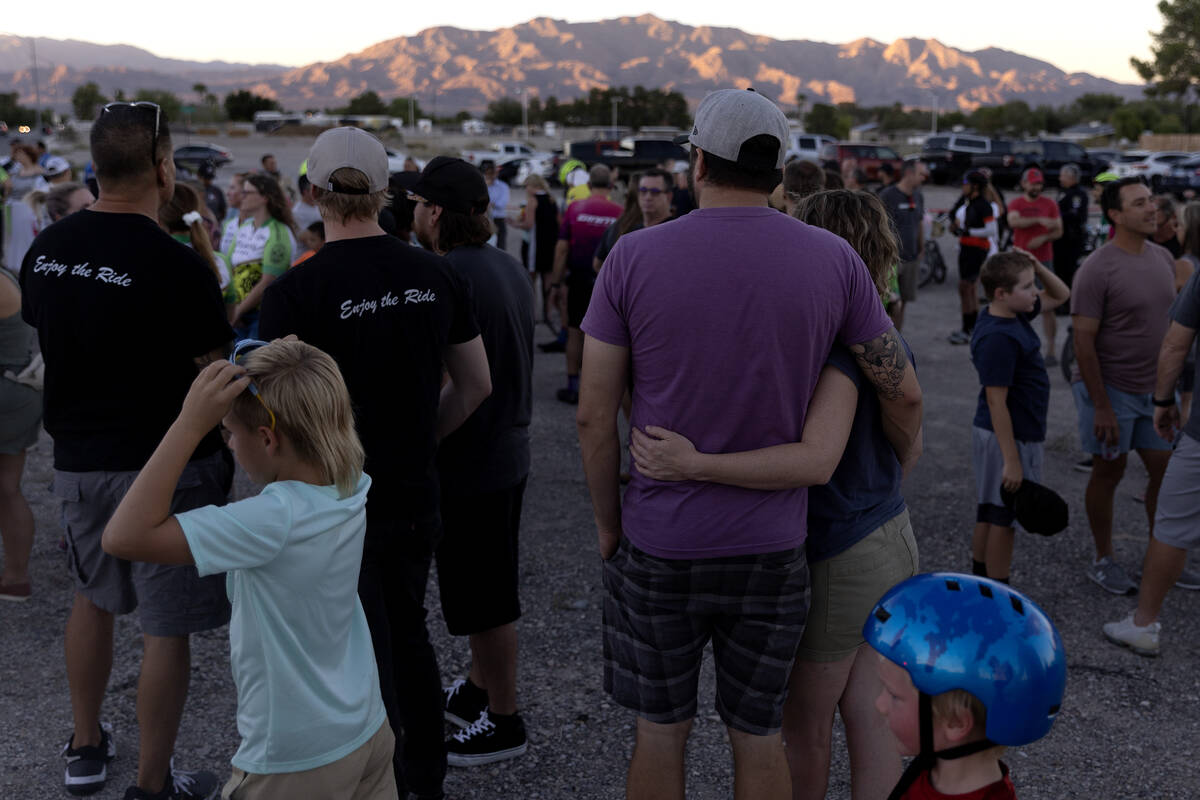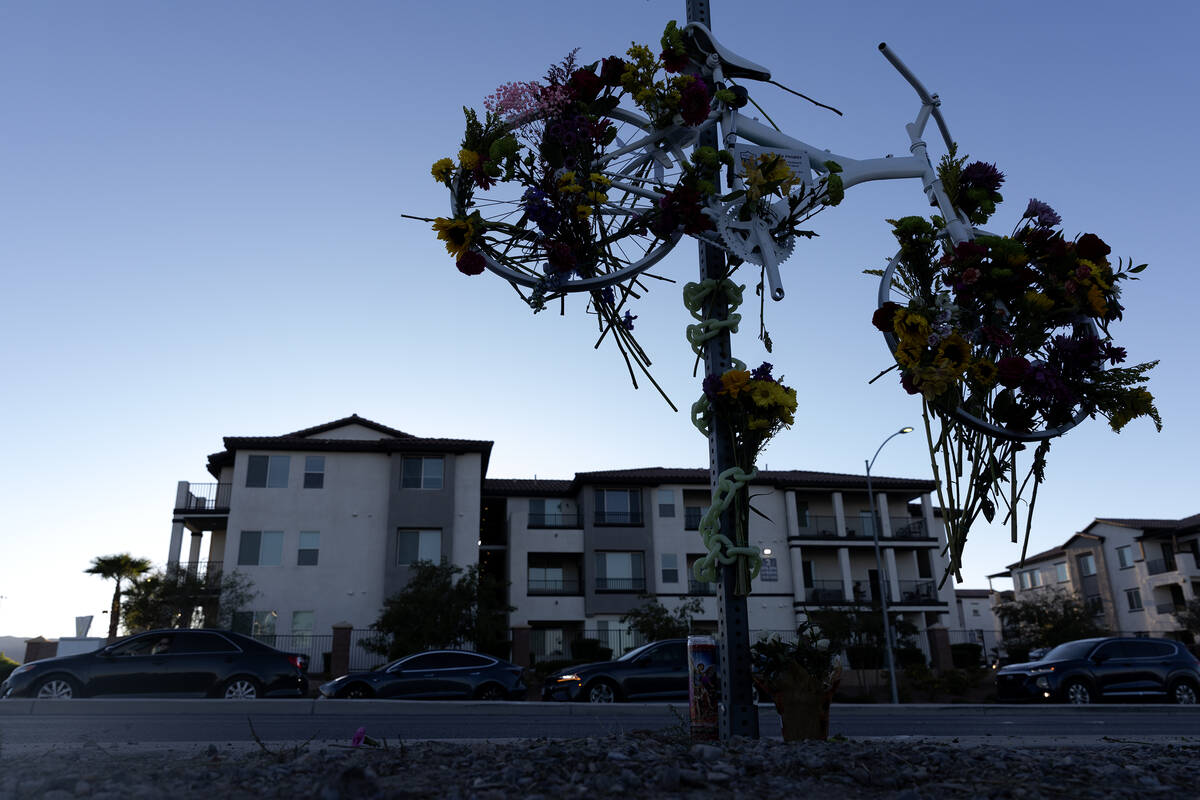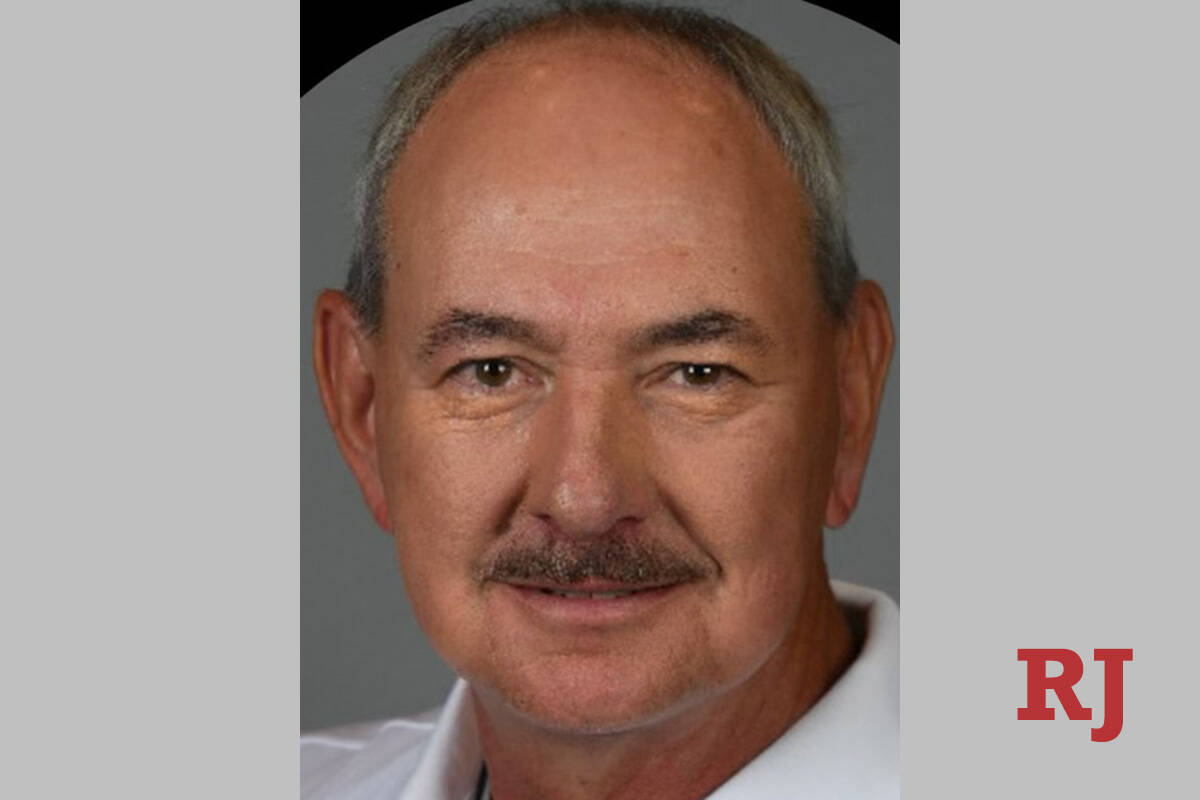 Community members gathered Thursday night at two events in remembrance of people killed in recent hit-and-run crashes.
At Lorenzi Park, near Washington Avenue and Rancho Drive, dozens of family and friends held a candlelight vigil for 14-month-old Knowledge Schuster, who died in a hit-and-run crash Tuesday afternoon in North Las Vegas.
Dertrez Pressley, 34, a family friend, said the vigil was in the same place that the girl's parents, Tracy and Violetha Schuster Lide, had a gender reveal before Knowledge was born.
Both of her parents spoke, as did Tracy's father, Joshua Schuster, about Knowledge being a fun, friendly little girl who loved to say "Hi!" as well as about their faith in God.
"I really don't know what to say — everything makes me break down," Violetha said. "Just seeing another baby makes me break down."
As of Thursday night, the Nevada Highway Patrol had not made an arrest in connection with the crash.
Knowledge's father said he wants whoever was in the other vehicle to come forward.
"Just know that we're not angry, said Tracy Schuster Lide, 33, of Las Vegas. "We just want accountability. We want them to hold themselves accountable for the actions that took place on Sept. 5. We would love for them to come forward."
Former police chief killed in hit-and-run
Earlier in the evening, about 100 people gathered at Tenaya Way and Centennial Parkway, where 64-year-old Andreas Probst was fatally struck by a teen driver last month.
Probst had spent 35 years in law enforcement including as the police chief of Bell, Calif. The crash was about 3 miles from his family's home.
He was riding a mountain bike around 6 a.m. Aug. 14 in the bike lane when a 2016 Hyundai Elantra driven by a 17-year-old boy struck Probst from behind and continued driving. Police said the vehicle was stolen and already fleeing from another crash when it hit the bike.
Probst later died at University Medical Center.
On Thursday, traffic police officers on motorcycles from law enforcement agencies across Southern Nevada rode in formation down Tenaya, parking in the bike lane in front of the gathering. Some people in attendance, including Craig and Diana Brandes, brought their bikes. The couple live near where the crash occurred.
"You think you're safe in the lane, and you really aren't," Diana Brandes said. "So where are you safe?"
'This isn't just somebody in spandex'
Ghost Bikes Las Vegas put on the event. The group advocates for the safety of bikers and vulnerable road users.
"Our goal is to never have to set another bike, but what we're trying to do one bike at a time is to raise visibility, create conversation," Ghost Bikes founder Pat Treichel said.
A white bike was mounted onto a "bike lane" sign near the intersection. Treichel said it's to remind drivers to pay attention and not drive distracted. Probst's wife, Crystal, and daughter Taylor wrote on the bike. Many others gathered at the event also followed suit. Flowers and candles were placed around and on the bike.
Last week, the Metropolitan Police Department said in a statement that after reviewing a video of the crash posted on social media, it was determined that the 17-year-old driver intentionally struck Probst. The boy, who was already arrested on hit-and-run and stolen vehicle charges, had a charge of open murder added, according to police.
"This isn't just somebody in spandex," Treichel said. "It's somebody's husband, it's somebody's wife, father, mother, co-worker, the chief of police."
Contact David Wilson at dwilson@reviewjournal.com. Follow @davidwilson_RJ on Twitter. Contact Brett Clarkson at bclarkson@reviewjournal.com.