Wildfires burning on Pahrump side of Mount Potosi
Updated July 7, 2017 - 12:59 am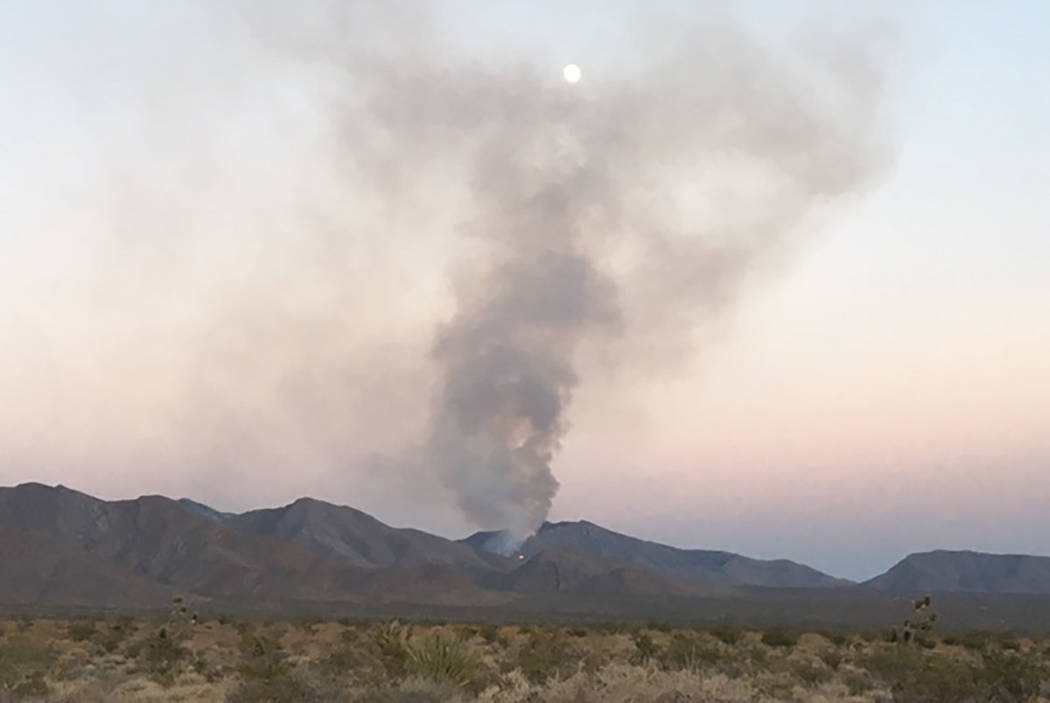 Two wildfires began burning on the Pahrump side of Potosi Mountain late Thursday afternoon, and both Bureau of Land Management and U.S. Forest Service crews are responding.
The first, relatively small fire began about 5:20 p.m. near the Potosi Pines Boy Scout Camp, located at 10910 Mount Potosi Canyon Road, according to dispatch logs. A second fire began about 6:50 p.m. near Cottonwood Pass, according to the U.S. Forest Service.
Lightning strikes in the area might have started both blazes.
"There were thunderstorms at the Spring Mountains in the late afternoon and into the evening," National Weather Service meteorologist Alex Boothe said, adding that there was "quite a bit of lightning activity."
The Clark County Fire Department confirmed the fires but did not provide more information. U.S. Forest Service spokesman Ray Johnson said the Cottonwood Pass fire was the largest, listed at about 10 acres as of 9 p.m.
Smoke jumpers, who are basically fire paratroopers, have been ordered to fight the blaze early Friday, Johnson said.
"These guys will jump out of an airplane, land near the fire, then they can hike to it," he added. More information is expected Friday morning.
In 2013, the Carpenter 1 fire began July 1 and burned for several weeks. It was one of the largest fires to occur in the Spring Mountains in decades and forced the evacuation of hundreds of mountain homes while burning more than 28,000 acres of land.
Contact Rachel Crosby at rcrosby@reviewjournal.com or 702-387-5290. Follow @rachelacrosby on Twitter.