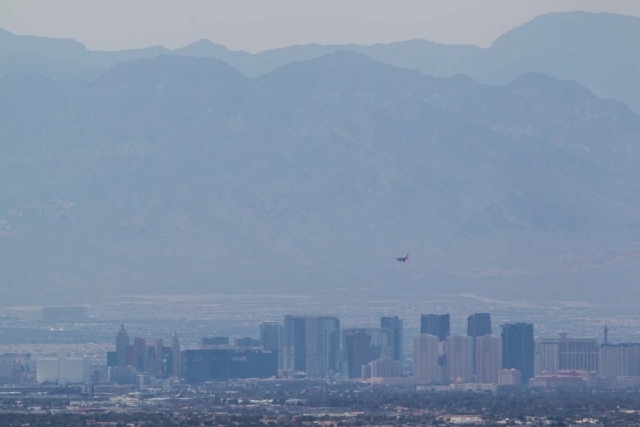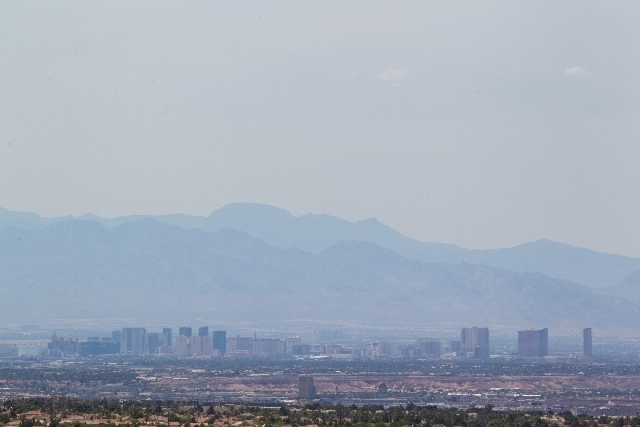 A wildfire in Lovell Canyon near Mount Charleston is adding to the haze over Las Vegas caused by Southern California wildfires.
The fire started Sunday night in the grassy shrubs and pinyon junipers near Lovell Canyon and Lovell Summit Roads. It is now covering about 35 to 40 acres of rocky terrain on the top part of the slope, according to Nevada Division of Forestry public affairs specialist Jay Nichols.
Over 150 people are in Lovell Canyon fighting the blaze and controlling traffic. There are 11 engines on scene, a combination effort from the Bureau of Land Management, the Forest Service, Clark County and the City of Las Vegas. There is also a helicopter on scene.
The cause of the fire is under investigation.
The wildfires in Lovell Canyon and in Southern California prompted Clark County to issue an air quality advisory Monday for smoke and ground-level ozone.
"A lot of the smoke that's here is from Southern California," Nichols said.
The advisory will be in effect through Tuesday. At this time, unhealthy levels of air pollution are not occurring.
Smoke is made up of small dust particles and other pollutants that can aggravate breathing problems. Ozone, caused by heat, cars and fire, is a gas that can do the same at ground-level. Residents of Las Vegas are cautioned to be careful when outside, and to not keep their vehicles running when not necessary.
This is a developing story. Check back for updates.
Contact Rochel Leah Goldblatt at rgoldblatt@reviewjournal.com or 702-383-0264.