With 50K expected, safety 'priority No. 1' at Lake Mead this weekend
Updated May 27, 2023 - 7:51 am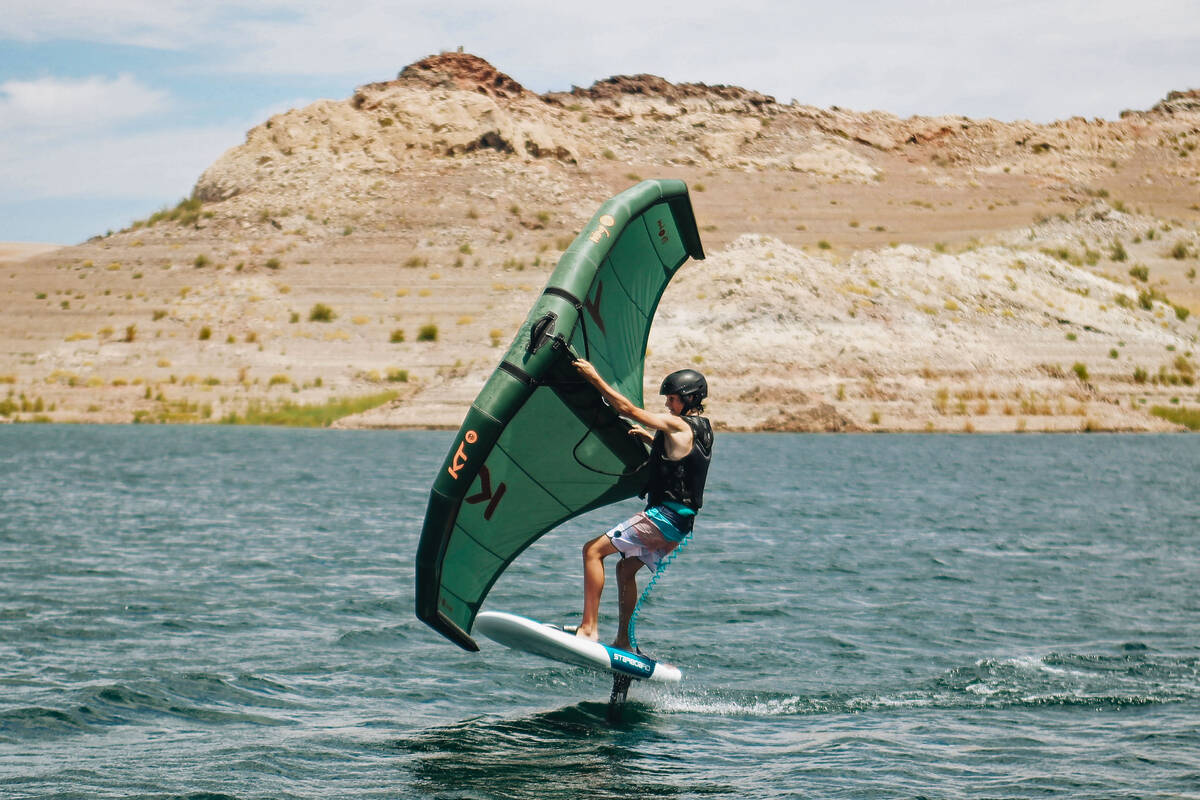 A surge of people is expected at Lake Mead National Recreation Area to kick-start the Memorial Day weekend. That's why safety will be "priority number one" at the lake, officials said Thursday.
Last year more than 20,000 vehicles came through the recreation area for Memorial Day weekend, according to data from the National Park Service. With an estimated 2.5 people in each vehicle, the NPS tallied an estimate of more than 50,000 people at the lake over the weekend in 2022.
Boulder Beach, one of the lake's most popular spots, will fill up from edge-to-edge, according to Justin Pattison, deputy superintendent of the Lake Mead National Recreation Area.
By the end of May 2022 the lake was at 1047.69 feet of elevation at the Hoover Dam reservoir, according to data from the Bureau of Reclamation. This year the bureau is projecting the water levels to be higher at 1054 feet of elevation.
Busy weekend expected
The Las Vegas Boat Harbor Inc., which manages the Lake Mead Marina and Las Vegas Boat Harbor near Boulder Beach, have been watching the water levels rise slowly. The increasing water levels have the company preparing for an even greater surge of visitors.
"We're expecting a big crowd here as we typically see this time of year," said Bruce Nelson, vice president of the Las Vegas Boat Harbor Inc. "There will probably be more people this year than last summer."
With the projected busy weekend, Nelson said he wants to reassure visitors that there will still be plenty of space for everyone to come out and have a good time.
"We want everyone to be safe this weekend. That's the biggest thing," Nelson said. "Safety is priority No. 1."
Tips and reminders
In honor of National Safe Boating week, the Nevada Department of Wildlife and the Park Service took media on a boat ride to discuss safety and offer tips on what to do and what not to do while visiting Lake Mead.
"Safety is paramount for water recreation, especially in a hot desert," said Trouper R. Snow, chief ranger at Lake Mead. "We want to remind people that the first key to a fun weekend is to plan for safety."
Last year, more than 150 people were cited for driving under the influence at the park, Snow said.
According to NPS data, more than 20 people died at the park last year, including six who drowned. Snow said he believes that those deaths would have been avoidable if those individuals had been wearing life jackets.
The NPS is requiring those on a boat who are age 13 or younger to wear a life jacket as long as the boat is not tied down in the harbor. Those older than 13 each must have a life jacket easily accessible and ready to be worn in case of an emergency, said Chris Largent, water action specialist with the park service.
Visitors at the beach are permitted to bring a grill to cook on the sand, but are not allowed to bring foam or glass products.
Beachgoers also are prohibited from bringing pool toys and tube floaters.
Contact Jimmy Romo at jromo@reviewjournal.com or call 702-383-0350. Follow @jimi_writes on Twitter.