Witness: Driver fell asleep before bus struck, killed woman
January 13, 2016 - 10:51 pm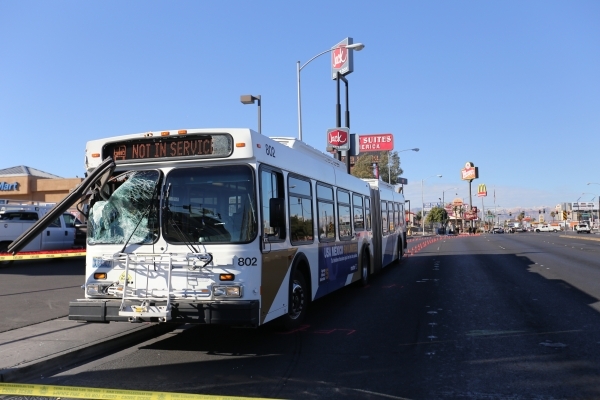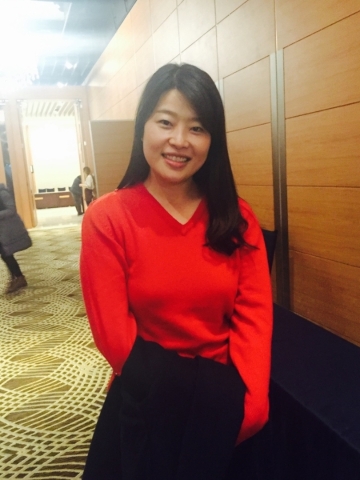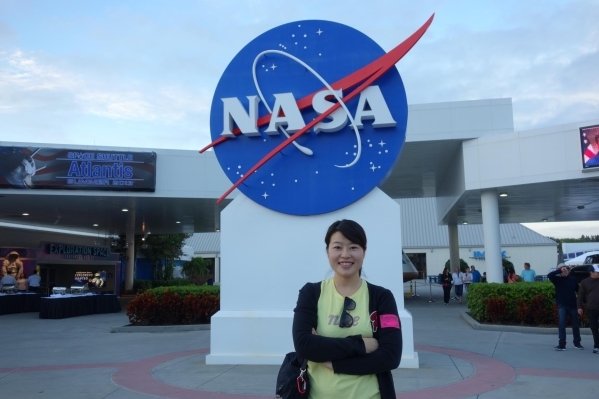 The bus driver who struck and killed a woman who was walking on the sidewalk just west of the Strip early Saturday fell asleep, according to a woman driving next to the bus before the crash.
Pregnant and driving to the store on a 5 a.m. run for apples — a "morning craving" — Desiree Rivera, 27, said she feared for her life as the transit bus driven by Jamal Nichols started swerving as he drove eastbound on Tropicana Avenue near The Orleans, carrying nine passengers.
"I don't know how he didn't hit me," she said.
While trying to maintain her lane as the bus zigzagged in the lane next to her, she glanced up and saw Nichols' eyes were closed. Both the bus and Rivera's Saturn Aura had just passed Polaris Avenue when the bus hopped the curb, striking a bus shelter and killing Jooyoung Do, 39, who was walking toward the Strip.
On impact, debris exploded from the bus shelter.
"Pieces flew into my windshield, too," Rivera said, trailing off into tears as she tried to say Do's body also bounced onto her car.
"I stopped right away," she said. "Everything happened so fast. It was just so crazy … it was just so crazy."
But while she reeled, the bus that killed Do kept moving.
"He didn't stop until he reached Dean Martin (Drive)," Rivera said.
When he did stop, Rivera said the driver's first instinct was to defend himself.
"When he came up to check what happened, the lady's body was underneath my car," the distraught woman said.
Nichols started screaming, she said.
"No I didn't," he yelled when another witness nearby told him he had hit Do. "Shut the (expletive) up. She jaywalked."
He shouted the same words, over and over again.
Rivera, a student at College of Southern Nevada, said she spoke as a witness to police on the scene for five hours that day, and decided to reach out to the Las Vegas Review-Journal after reading that Nichols' sister had described him as "absolutely traumatized" by the crash.
"I was just in shock when I read this article," Rivera said. "To top it off, you hop off the bus and try to convince people she jaywalked. He needs to just accept responsibility."
Las Vegas police are still investigating the death and declined comment. Nichols, 22, a driver with Keolis Transit America, a company that contracts drivers with the Regional Transportation Commission in the southern valley, has not been charged or cited. He could not be reached for comment about the crash.
Keolis Transit spokesman Bill Marion also declined to comment but said the company is cooperating with the Metropolitan Police Department.
"It doesn't matter whether she was homeless or she was black, white or orange," Rivera said. "She's dead, so it's basically his word against nobody's, and somebody has to speak up for this lady. It's not right."
Do was a researcher at Kyungpook National University in South Korea, her supervisor Hyun Deok Kim confirmed Wednesday. She earned a doctorate in computer science there and was in town with Kim for CES, an international consumer electronics show.
She was staying at the Days Inn Las Vegas within the Wild Wild West hotel-casino on Polaris near Tropicana, he said. Early that morning, she had walked around the corner to get something at the nearby Chevron station, he said.
She walked past the bus shelter just as the bus veered onto the sidewalk "for unknown reasons," Metro said in a news release.
"Dr. Do's family is inconsolable," Kim wrote in an email, adding that her mother was hospitalized once she heard of the crash and is still in shock. Do's father was killed in a crash in 2010, he said, and her mother, older brother and younger sister are grieving together.
"She was a very promising researcher in the field of computer graphics and software," he said. "I still can't believe her death."
The RTC board meets Thursday morning. Witnesses to the crash and advocates for safer bus shelters have said they plan to address commissioners in the regular public comment period.
Contact Rachel Crosby at rcrosby@reviewjournal.com or at 702-387-5290. Find her on Twitter: @rachelacrosby