Woman charged in hammer attack in northeast Las Vegas
October 31, 2017 - 5:22 am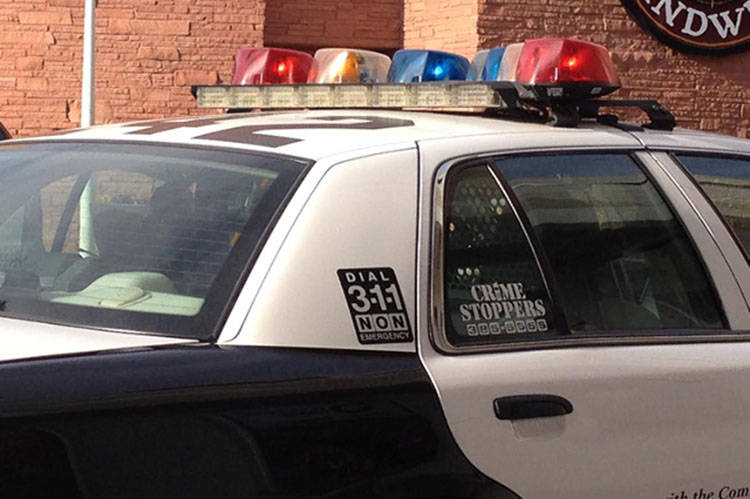 Las Vegas police arrested a 41-year-old woman and charged her with battery with a deadly weapon after a woman was attacked with a hammer in northeast Las Vegas.
Angela Turnage, who was arrested Friday, is accused of hitting another woman on the head with a hammer after a confrontation at Dotty's casino on Wednesday, according to an arrest report.
According to the report, the injured woman was gambling at the Dotty's at 4350 Las Vegas Boulevard North, when an employee accused her and several others of stealing cigarettes.
The woman left when the employee threatened to call police. Turnage and a friend followed the woman into the parking lot where Turnage struck the woman in the head with a hammer five or six times, the report said.
Turnage was arrested in an apartment at a nearby the complex, and the injured woman was able to pick her out of a photo lineup, the report said.
The woman suffered several cuts and bruises to her head, the report states, as well as a possible concussion.
Turnage was scheduled to be arraigned on felony charges on Tuesday morning.
Contact Max Michor at mmichor@reviewjournal.com. Follow @MaxMichor on Twitter.