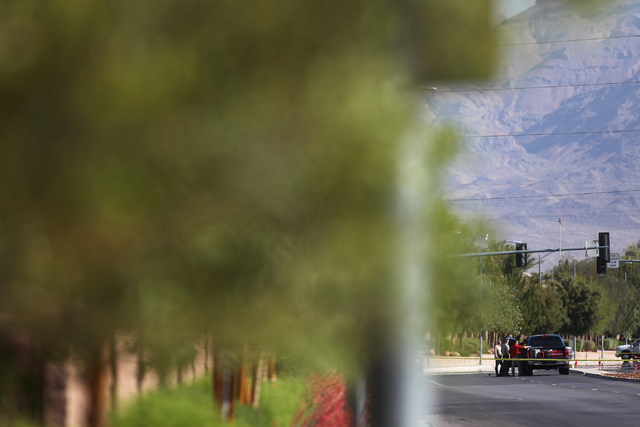 A 66-year-old woman died after a two-vehicle crash in the northwest valley Wednesday morning, Las Vegas police said.
Officers responded to the intersection of Jones Boulevard and Tropical Parkway just after 7 a.m., Metro spokesman Officer Laura Meltzer said.
Evidence at the scene and witness statements told police a 2002 Dodge Intrepid was eastbound on Tropical and a 2011 Dodge Durango was traveling south on Jones when both vehicles entered the intersection at the same time, police said. The front of the Durango struck the left side of the Intrepid.
The driver of the Intrepid died at the scene, the release said.
The 40-year-old woman who was driving the Durango suffered moderate injuries and waited to talk to police, a Metro news release said.
This was the 34th traffic-related fatality in Metro's jurisdiction this year.
The woman who died will be identified by the Clark County coroner's office.
Contact reporter Colton Lochhead clochhead@reviewjournal.com or 702-383-4638. Follow him on Twitter: @ColtonLochhead.