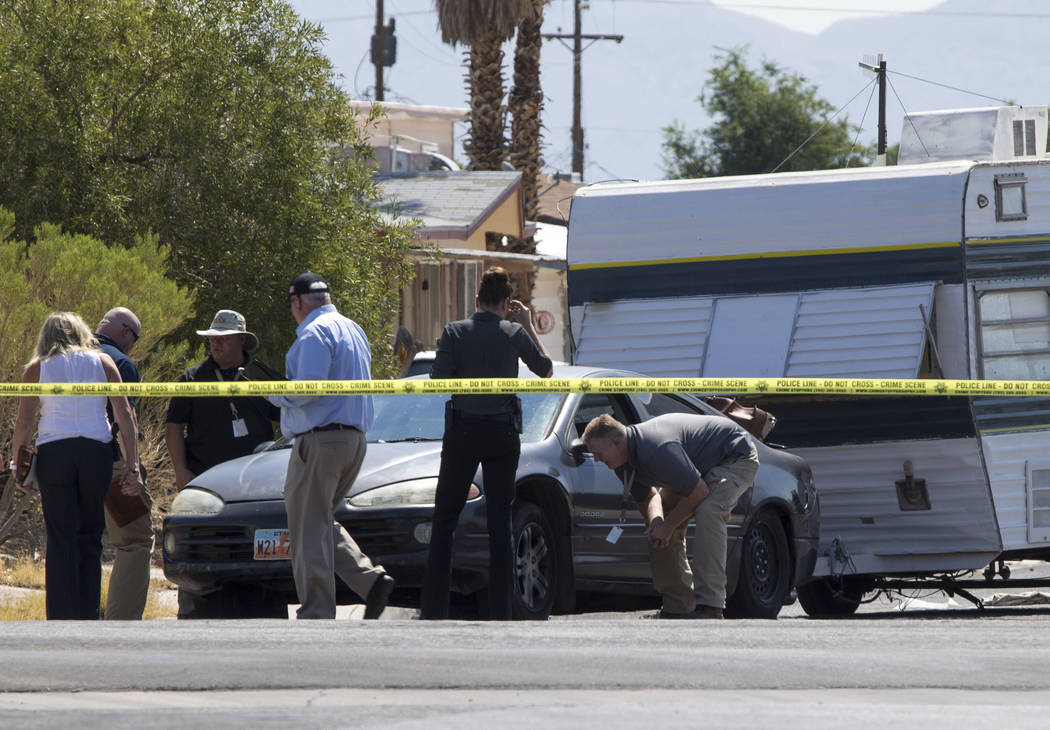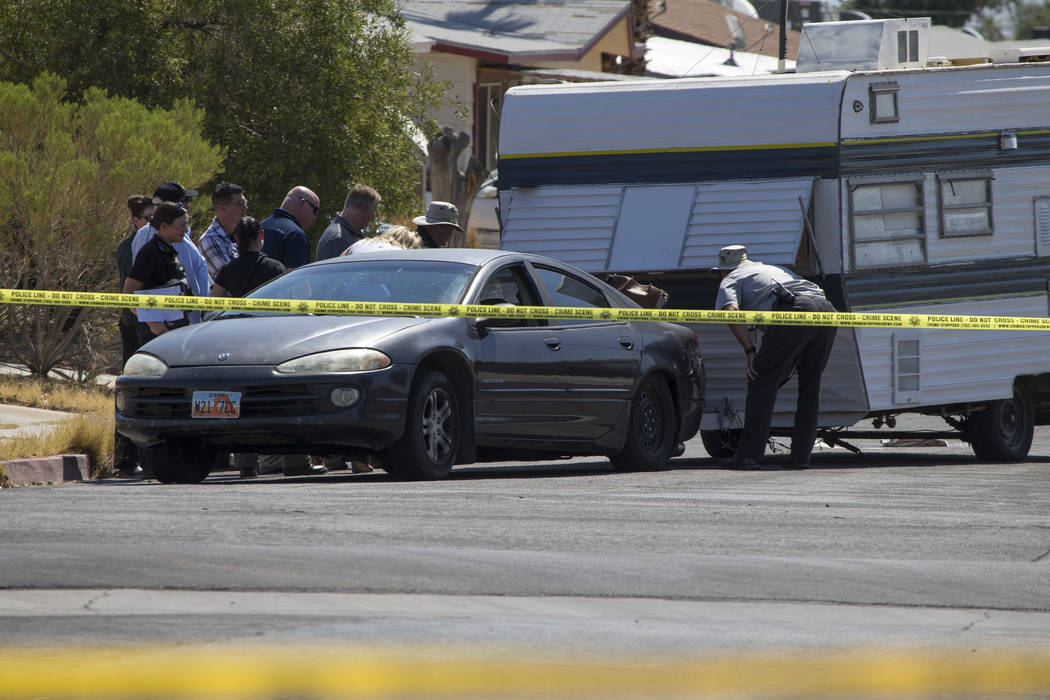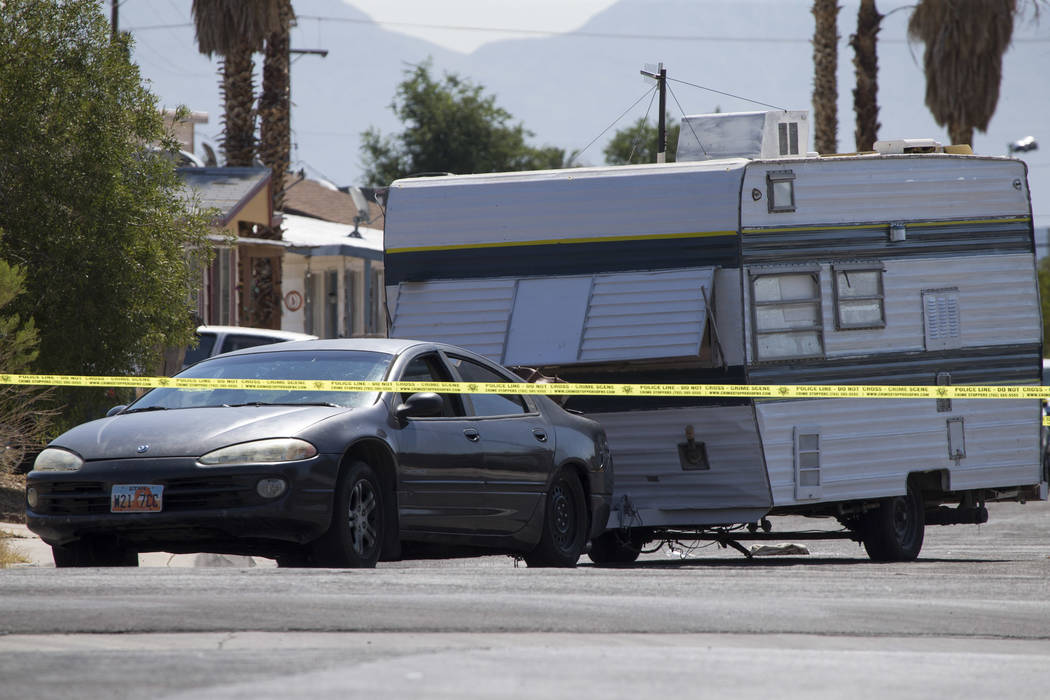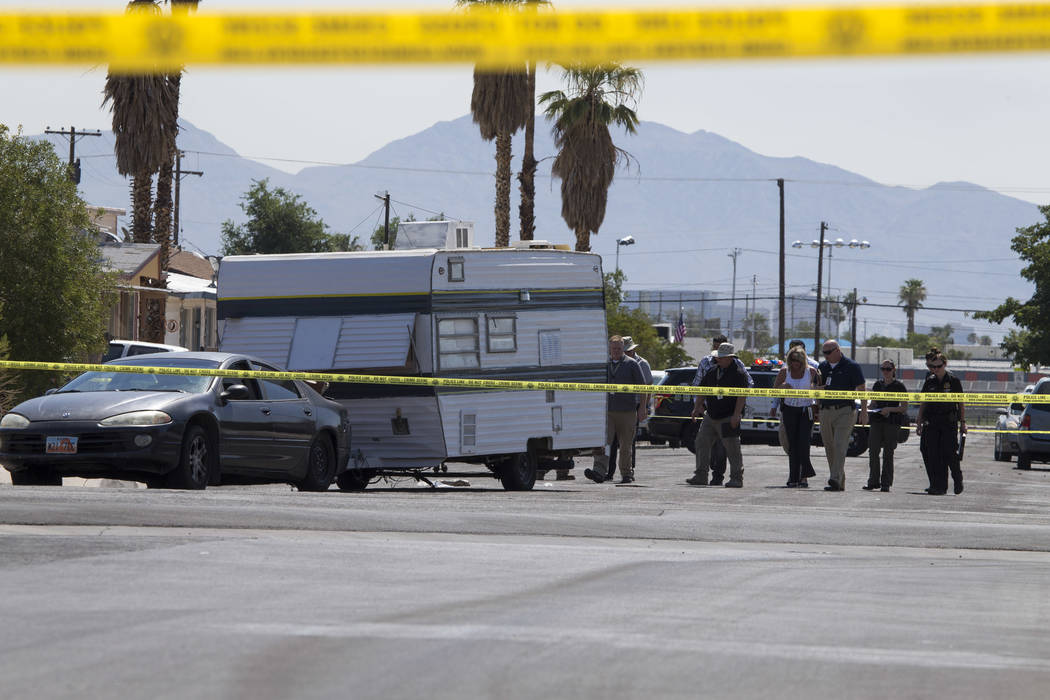 A 51-year-old woman died Wednesday after she was run over by a camping trailer being towed by a vehicle driven by her boyfriend, Las Vegas police said.
Police received a call about 6:40 a.m. saying that a woman was bleeding from the head in the 6500 block of Bourbon Way, near Rainbow Boulevard and Alta Drive, Metropolitan Police Department spokesman Jacinto Rivera said.
Metro's traffic fatality investigators determined the truck and travel trailer were traveling west on Bourbon Way approaching an intersection when the woman ran into the roadway and was struck by the right front end of the travel trailer.
When police arrived, the woman was conscious and appeared to have a broken leg, Rivera said.
She was transferred to University Medical Center, where she later died died.
Contact Isabelle Delgado at idelgado@reviewjournal.com or 702-383-0381. Follow @izzydd_ on Twitter.
6560 Bourbon Way, Las Vegas, NV 89107