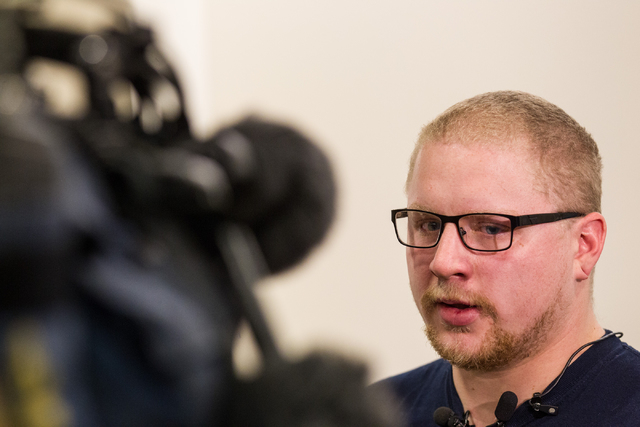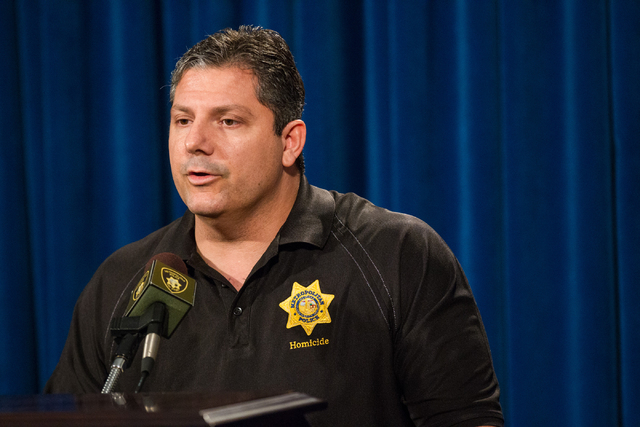 A woman who was sexually assaulted and left for dead in a dumpster behind a Las Vegas Valley strip mall was able to crawl a short distance after the attack, according to police.
But she didn't make it far, Metro said Wednesday, and died alone in an alley off Nellis Boulevard.
Las Vegas police detectives said Jerry Howard, 24, was the attacker. He was arrested by the department's Criminal Apprehension Team at 4:36 a.m. Wednesday at a friend's apartment in the 3000 block of South Nellis Boulevard, three blocks from where Kathy Shines, 54, died Jan. 3.
Police said Howard was arrested without incident.
Howard's parents called detectives about 3:30 p.m. Tuesday, police said. Theirs were among dozens of tips phoned in to police that day after Metro released surveillance video of the man investigators said was responsible .
Shines' body was found next to garbage bin in the 3300 block of South Nellis, according to police. A man had beaten, stabbed and sexually assaulted her, before throwing her into the bin and covering her with trash.
She eventually climbed out of the dumpster, police said, but died while trying to crawl away. Her body lay in the alley for six hours before anyone found her.
Shines had been collecting cans to recycle to supplement her income Jan. 2, police said, when a man in a hooded jacket attacked shortly before midnight.
Police initially said she was found with apparent neck trauma. The Clark County coroner later said Shines died from multiple stab wounds.
Police said they do not believe Shines knew Howard, but detectives think Howard targeted Shines, who was well known in the neighborhood, to rob and rape her.
"Our community is safer today then it was yesterday," homicide Lt. Ray Steiber said after Howard's arrest. "A predator is off the streets."
Steiber was disturbed by the seeming randomness of Shine's death, and he was grateful to the people who responded to police requests for help with the case.
"What I saw, I can't unsee, and I've seen a lot," he said. "I can't thank the public enough."
Hearing details about his mother's slaying and Howard's arrest was overwhelming for Ryan Young.
"It made it harder to handle almost, because it made it seem real," he said. "It's really hitting home now that he's arrested."
But Young is grateful for the community's support. He set up an online fundraiser to raise money for his mother's funeral at www.gofundme.com/kathyshines.
"I think the community really came together," he said. "I think it's great."
Howard is facing one count each of murder, sexual assault, kidnapping and robbery. He was being held Wednesday without bail at Clark County Detention Center.
He is scheduled to appear in Las Vegas Justice Court Thursday at 8 a.m., court records show.
Howard's criminal history was mostly property crimes and did not include other sexual crimes, police said. But investigators have not ruled out the possibility that other victims are out there.
Shine's death was the second homicide in Metro's jurisdiction in 2015.
Anyone with any information about this homicide can contact Metro's homicide detectives at 702-828-3521 or homicide@lvmpd.com. To remain anonymous, contact Crime Stoppers at 702-385-5555 or www.crimestoppersofnv.com. Tips leading directly to an arrest or indictment processed through Crime Stoppers may result in a cash reward.
Contact Wesley Juhl at wjuhl@reviewjournal.com or 702-383-0381. Find him on Twitter: @WesJuhl. Contact reporter Colton Lochhead at clochhead@reviewjournal.com or 702-383-4638. Find him on Twitter: @ColtonLochhead.