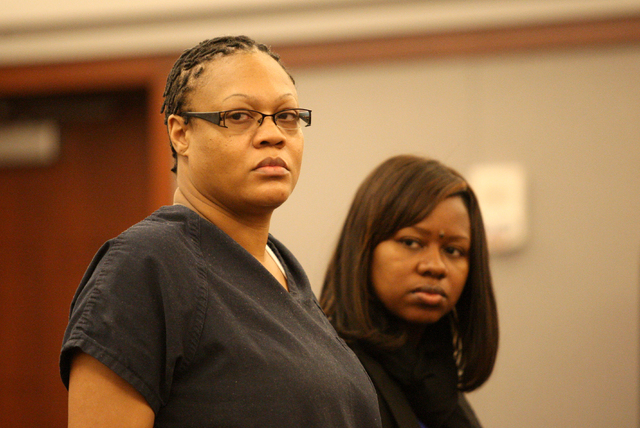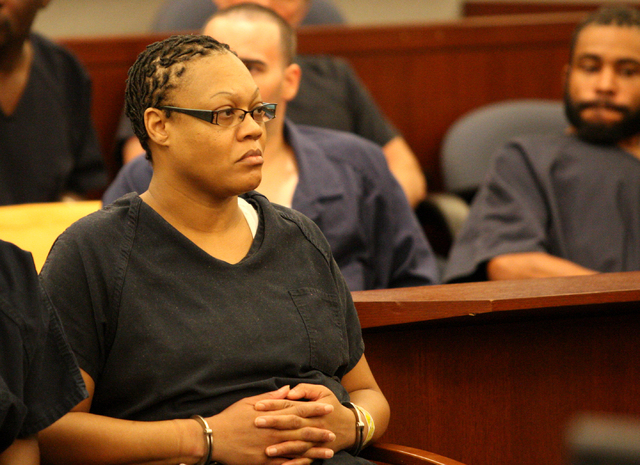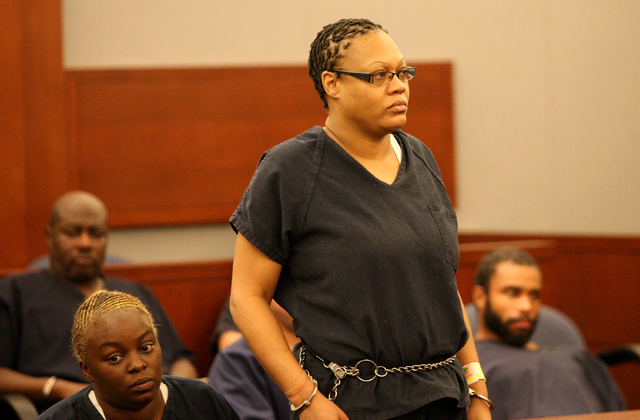 A woman who admitted to assaulting a cab driver while he was driving, stealing his cab and crashing it into other vehicles was sentenced Wednesday to between four and 10 years in prison.
Erica Hagan, 43, originally faced eight felonies, including battery by strangulation, attempted murder and robbery.
She pleaded guilty in September to battery with the use of a deadly weapon and attempted robbery.
Before sentencing, Hagan apologized to Chief District Judge Jennifer Togliatti.
"I am remorseful," Hagan said, her soft voice a contradiction to the attack. "I'm scared. I take responsibility for my actions."
Hagan hopped into Yohannes Tsegaye's cab on May 21 at the Plaza Hotel. Tsegaye drove her toward Rancho Drive and Decatur Boulevard, where police say Hagan became violent.
"You're going to die today," Hagan said as she choked Tsegaye, hit him in the head with a rock and stole his money, according to a police report.
Tsegaye escaped the cab, but Hagan got into the driver's seat and hit him with the car multiple times, pinning him against a chain-link fence, police said.
As Hagan drove away in the cab, she ran a red light and caused a crash at Cheyenne Boulevard and Jones Avenue. Hagan got out of the crashed cab, where a witness tried to see if she was OK. Hagan pulled a man out of his car and drove away before being arrested 10 days later, police said.
"This was random," prosecutor Michelle Jobe said. "It was violent. It was horrible."
Public defender Jeff Banks described Hagan's long history of mental health issues that dated back to middle school and increased as she grew older. Banks said Hagan was a far different person from the woman who attacked the cab driver, arguing for mental health treatment or a short prison sentence.
"You heard her tone, your honor," Banks told Togliatti. "What you see is what you get."
Contact reporter David Ferrara at dferrara@reviewjournal.com or 702-380-1039. Find him on Twitter: @randompoker.