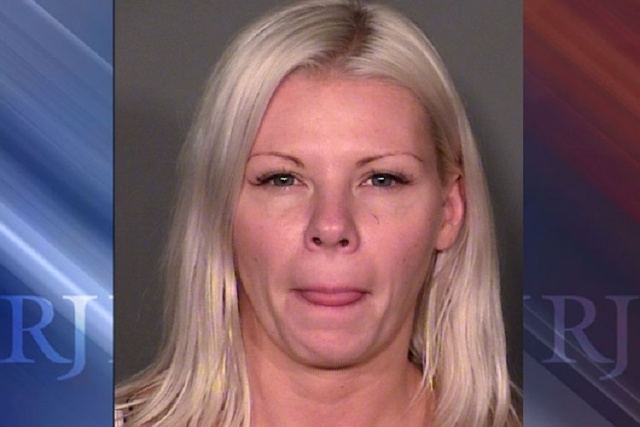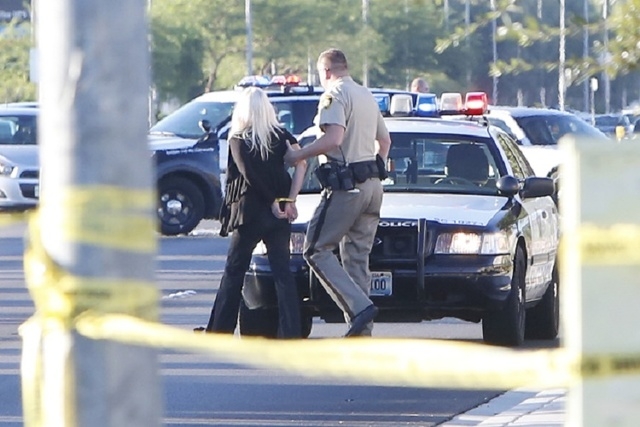 A 31-year-old Las Vegas woman was sentenced to eight to 20 years in prison this week for a driving drunk and killing one pedestrian and injuring another.
Nicole Christine Johnson, 31, pleaded guilty in January to one count of DUI resulting in death and one count of DUI resulting in substantial bodily harm.
Along with the prison term, District Judge Carolyn Ellsworth ordered Johnson to pay more than $500,000 in restitution and fines. Johnson must install a Breathalyzer device on her vehicle for three years after being released from prison.
In October, Johnson's Honda Civic jumped a curb along Maryland Parkway, between Richmar and Gary avenues, near Gehring Elementary School and struck Marko Kustudia, 75, and Richard Glen Bryan, 78. Bryan died at the scene.
Neither man knew the other; both just happened to be out for a walk.
Johnson's lawyer, Ross Goodman, said she "exercised poor judgment in driving to work after she had been drinking all night."
He called the case "tragic all the way around" and said the judge's sentence was a "fair resolution."
Johnson also had been in another crash two days before and about a mile away. She was not ticketed in that collision, and no one was hurt, although witnesses said she appeared to under the influence. Her lawyer said there was no indication that she was intoxicated.
Less than a month after the crash, Kustudia told the Las Vegas Review-Journal his neck, spine and an ankle were broken. He had just stepped passed Bryan, when he "saw headlights coming at me."
"This car looked like it was just aiming for me," Kustudia said. "I don't know how I'm alive today."
Contact David Ferrara at dferrara@reviewjournal.com or 702-380-1039. Find him on Twitter: @randompoker