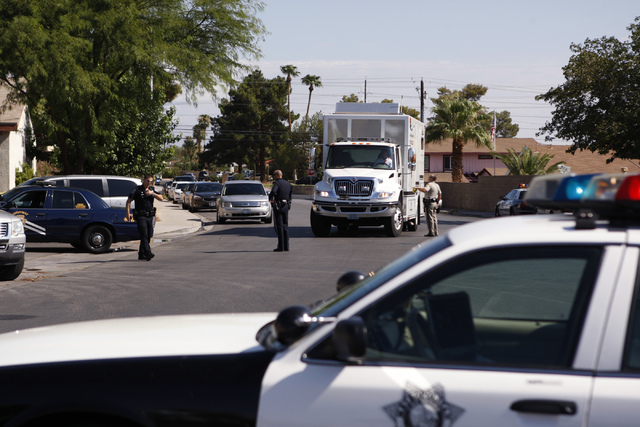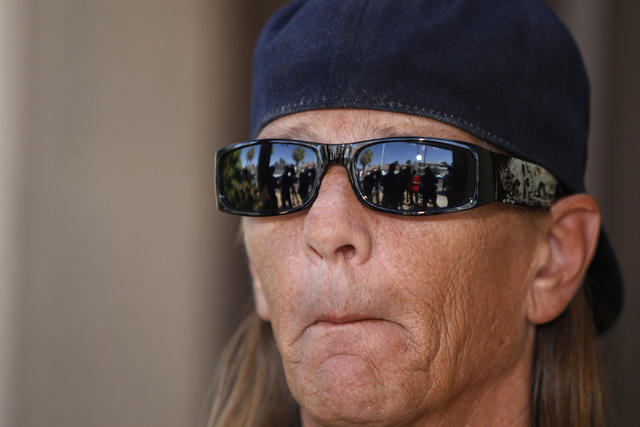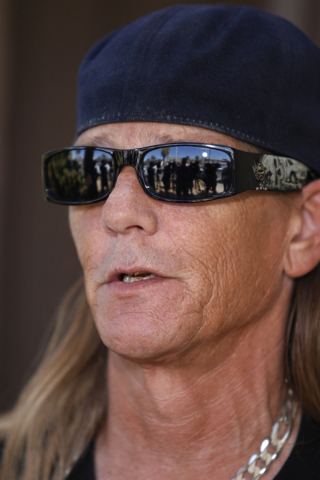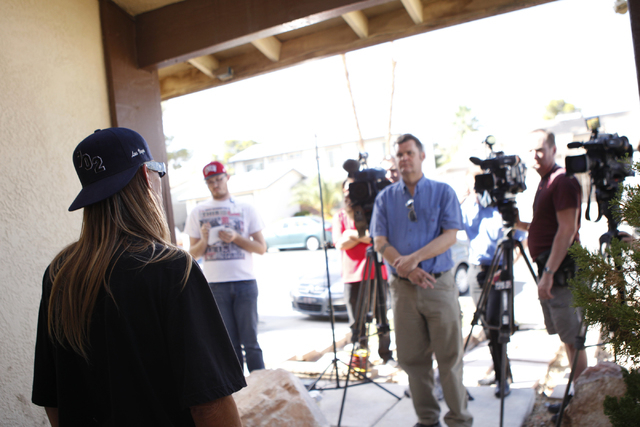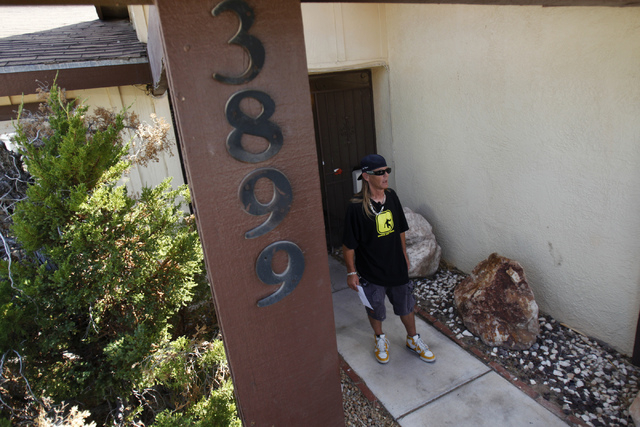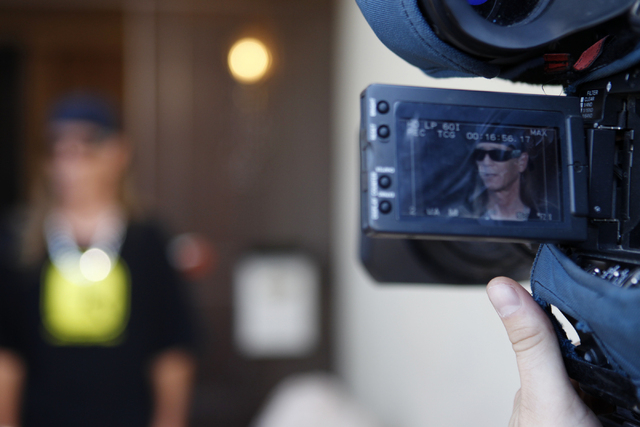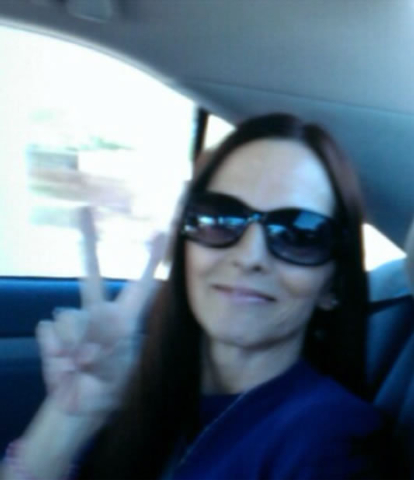 When 54-year-old Terri Ham was shot last month during a series of random home invasions in the southeast Las Vegas Valley, authorities did not expect her to survive.
She clung to life for nearly a month, giving hope to her loved ones.
But Ham died Thursday from physical wounds that will leave her family emotionally scarred for life.
"She was starting to improve in some areas," her boyfriend of 20 years, John Hastrich, told reporters Friday afternoon outside their home. "It was a huge hope for me at that point."
Ham was shot in the stomach July 29 and spent the rest of her life at Sunrise Hospital and Medical Center.
She was the third person to die after separate home invasions that led to a fatal officer-involved shooting in the southeast valley.
"I just lost my best friend in the world," Hastrich said Friday, hiding tears under his dark sunglasses. "I'll never see her again. At least not here."
Ham could communicate with nods and gestures. She could move her fingers. On Thursday night Hastrich showed her pictures of their beloved pets and of some rainbows that had recently popped up around the Las Vegas Valley.
She smiled, he said, but the whites of her eyes looked yellow. Towards the end of their nine-hour visit, Hastrich stepped outside her hospital room to speak to a nurse. He told the love of his life he'd be right back and that he wasn't going anywhere.
But then all of a sudden some medical device started beeping.
"I broke down at that point. Literally broke down," Hastrich said. "I knew I was losing my little honey."
Hastrich wasn't the only person in his neighborhood to lose a family member after the attacks police say Cody Winters, 27, and his girlfriend Natasha Jackson, 35, carried out.
Before breaking into Hastrich's home, Winters already had shot and killed a neighbor, Richard Ramos, 59, and kidnapped a highway maintenance worker.
Police shot and killed Winters. Jackson was arrested.
Jackson, 34, smiled in court Monday as she pleaded not guilty to eight felonies charges, including murder, attempted murder, kidnapping and robbery. She's being held without bail at the Clark County Detention Center and waived her right to a speedy trial. Her next scheduled court appearance is in March.
She will be rebooked on an additional murder charge in light of Ham's death, Las Vegas police said Friday.
Clark County District Attorney Steve Wolfson said prosecutors would "certainly consider" further charges against Jackson.
Jackson has a criminal history that spans at least nine years and stretches from Las Vegas to New Hampshire, court records show.
Hastrich said he wants to share Ham's story so everyone knows what a great person she was. But he also had another to send.
"I'm doing this because I want everyone to know how ruthless this was," he said, adding that the events on that July morning ruined his life.
"This is a house of horrors now. I can never live here again," Hastrich said. "I hope that she (Jackson) never ever sees the light of day."
Funeral services for Ham had not been set Friday. The John & Terri Contribution Fund was set up at Wells Fargo, under account number 5033050054, for anyone who wishes to help.
Review-Journal writers Mike Blasky, Colton Lochhead and David Ferrara contributed to this report.
Contact Wesley Juhl at wjuhl@reviewjournal.com and 702-383-0381. Find him on Twitter: @WesJuhl.