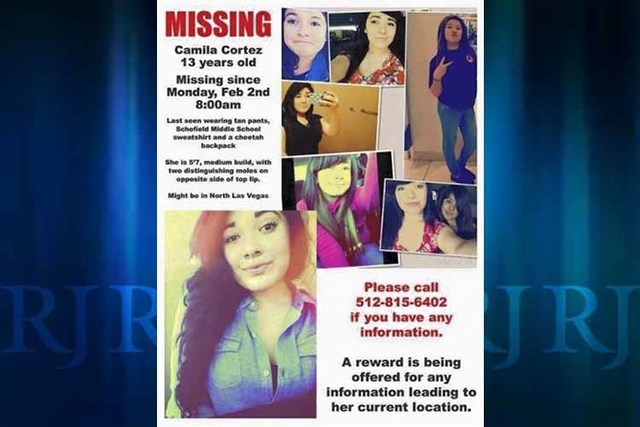 The woman fatally struck by a vehicle near Craig Road and Nellis Boulevard on Friday night has been identified as a woman Las Vegas police said had gone missing.
Maria Perez, 77, was reported missing in the 5300 block of Lake Mead Boulevard about 4 p.m. Friday.
Las Vegas police sought the public's help in finding Perez that evening, before they released a statement that an unidentified woman was struck and killed in the northeast.
Perez was not in a marked crosswalk when Glenn Muramoto, the driver of a 2001 Chrysler, struck her about 7 p.m., police say.
She was taken to University Medical Center, where she was pronounced dead.
This is the 64th traffic-related fatality in LVMPD's jurisdiction in 2014.
Contact reporter Kimberly De La Cruz at 702-383-0381, kdelacruz@reviewjournal.com or on Twitter @KimberlyinLV.