Woman sues Metro, former officer, alleging sex crimes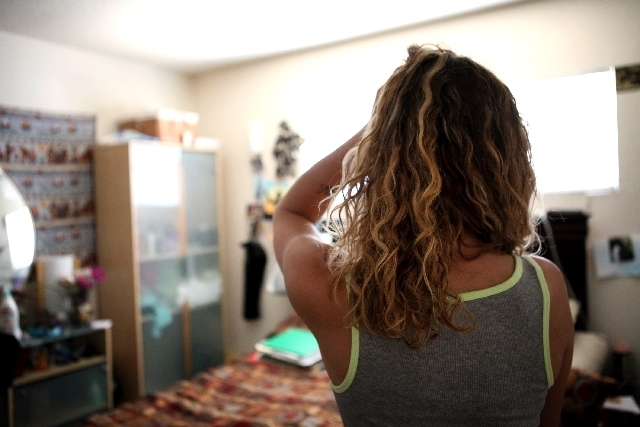 A woman has filed a civil rights lawsuit against a former Las Vegas police officer accused of using his authority to intimidate and sexually harass women he met on duty.
The woman, described as a Clark County resident, filed the federal lawsuit Wednesday against former officer Solomon Coleman and the Metropolitan Police Department. The Las Vegas Review-Journal typically does not identify those identified as victims of sex crimes.
Spokesman Jesse Roybal said Metro does not comment on pending litigation.
A grand jury indicted Coleman in December 2013 on two counts each of oppression under color of law and gross lewdness, and one count each of indecent exposure and taking pictures of a person's private area.
He is free on bond while awaiting a June 29 trial on the charges, all gross misdemeanors. His attorney in the criminal case, Josh Tomsheck, could not be reached for comment Thursday.
According to the lawsuit, the woman called 911 for police assistance after a domestic disturbance at her Las Vegas apartment on June 1, 2013.
After police arrived, her male companion was arrested and taken to jail, while she remained in the home with her 5-year-old son. A female police officer took pictures of her injuries and left.
Coleman stayed behind after all the other officers had left, according to the lawsuit, which claims he then followed the female resident upstairs to her bedroom and directed her to pull down her shorts.
"Plaintiff refused to pull down her shorts or to expose her body to defendant Coleman so defendant Coleman then forcefully pulled down plaintiff's shorts and undergarments and, further, told plaintiff to lean over her bed which exposed her nude body," the lawsuit alleges.
The document claims Coleman used his cellphone to take nude pictures of the woman without her consent.
Coleman later exposed his penis to the woman "while making lewd and vile remarks," according to the lawsuit.
The officer returned later that evening, the lawsuit alleges, but the woman refused to let him enter her apartment. She later called for police assistance and reported the incident involving Coleman.
According to the lawsuit, Coleman's acts violated the woman's constitutional rights, including her rights against cruel and unusual punishment and unlawful search and seizure.
The lawsuit's other claims are assault, negligent supervision, intentional infliction of emotional distress and battery. The plaintiff, who is represented by attorney Kirk Kennedy, is seeking unspecified general, special and punitive damages.
Contact reporter Carri Geer Thevenot at cgeer@reviewjournal.com or 702-384-8710. Find her on Twitter: @CarriGeer