Woman testifies against alleged pimp accused of torturing her: 'I was just trying to keep alive'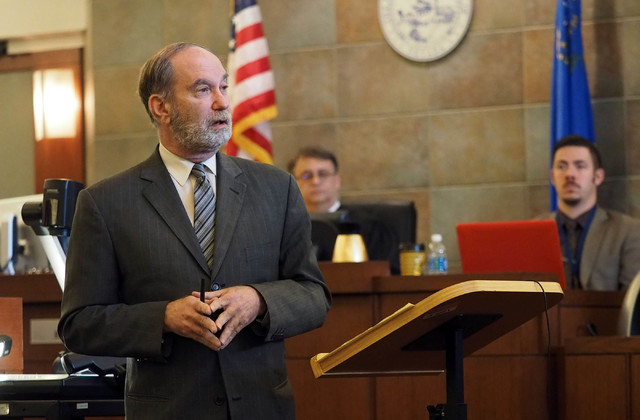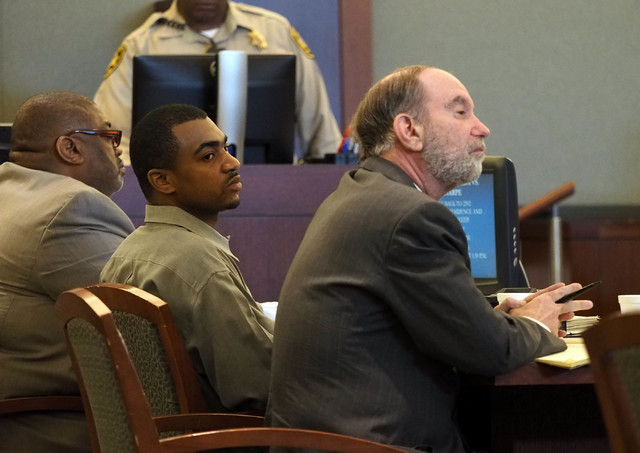 Two years ago, she was forced into a life of prostitution and tortured for months, left nearly dead in a fast-food restaurant parking lot.
As she testified Monday against the man charged with carrying out the brutal and relentless attacks, Autumn Richards said she was still afraid.
She clutched a green ball in her left hand, rolling it in the space of a middle finger that had to be amputated after the beatings.
At one point in May 2014, she told the alleged pimp, Robert Sharpe III, that she wanted to leave him. He threatened to kill her and her family — he knew where they lived — if she ever spoke to the police, and he beat her for hours with a metal pole, his fists, twisted hanger wire and a sock stuffed with oranges.
If she cried out, he would beat her further. He would turn up the volume on his stereo, replaying the same song over and over, singing along, laughing, in order to drown out the sound of her voice.
He took her cellphone, wouldn't let her leave his North Las Vegas home without him, and ultimately forced her to sleep in the garage because of the stench of infection from her wounds.
"I never had any sense of time," Richards testified. "I was just trying to keep alive."
The 30-year-old Sharpe is on trial for 16 felonies, including kidnapping, sex trafficking and assault, that could send him to prison for life. He remains in the Clark County Detention Center on $1 million bail.
Defense lawyer Arnold Weinstock said the woman's injuries were caused by someone else, and he called the allegations against Sharpe "nothing more than a story."
"There is no way of determining how (Richards) got those injuries," he said.
Sharpe's family members and associates were prevented from being in the courtroom during the victim's testimony because he had told Richards that he could have someone attack her even while he was in jail.
During breaks in her nearly three hours of testimony, Richards buried her head in the arms of a victim advocate.
On the witness stand, she remained stoic and did not cry. Her voice was soft but her words unyielding. She only peered momentarily at Sharpe after a prosecutor asked her to identify him at the defense table. Mostly, she stared straight ahead or down.
She told jurors how he burned her right foot with an iron — "burns on top of burns." He sliced open her tongue and poured hot sauce on the fresh wounds. He waterboarded her, she said. He forced her to lay in a bathtub full of ice before blasting scalding hot water on her freezing skin.
Sharpe was arrested in September 2014, three months after Richards wandered into University Medical Center with broken bones, bruises and infected wounds all over her body.
Then 18, she told police Sharpe persuaded her to become his prostitute after meeting her at a bus stop in March of that year.
Now 20, Autumn Richards testified Monday that Sharpe started to beat her because of things that happened while he pimped her at Strip casinos. If she entered through the wrong door, she was beaten. If she was stopped by security, she was beaten. If she sent him a text message before she had a john's money in her hand, she was beaten.
Later he took out his frustration on her for no apparent reason. He kicked her and hit her with his hands and whatever he could find in his house.
She said he played Russian roulette with a gun pointed at her chest, pulling the trigger twice. He took another gun and pistol-whipped her in the back of the head, causing her to bleed.
She escaped only after Sharpe tried to sell her to another pimp. But the woman was nearly dead, so Sharpe left her at the Wendy's restaurant across from the hospital, she said.
Sharpe's most trusted prostitute, Kariah Heiden, often watched the victim at night to ensure she couldn't escape, authorities said.
Last week, just as a jury in the case had been selected, Heiden pleaded guilty to one count of felony pandering, and was released on her own recognizance. Prosecutors are not expected to oppose probation at her sentencing in May.
Contact reporter David Ferrara at dferrara@reviewjournal.com or 702-380-1039. Find him on Twitter: @randompoker