Woman upset that animal shelter euthanized her dog 30 minutes after it arrived
February 23, 2017 - 9:29 pm
Updated February 24, 2017 - 7:53 am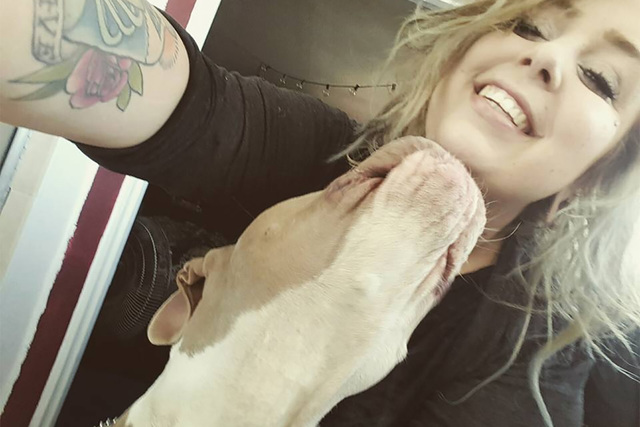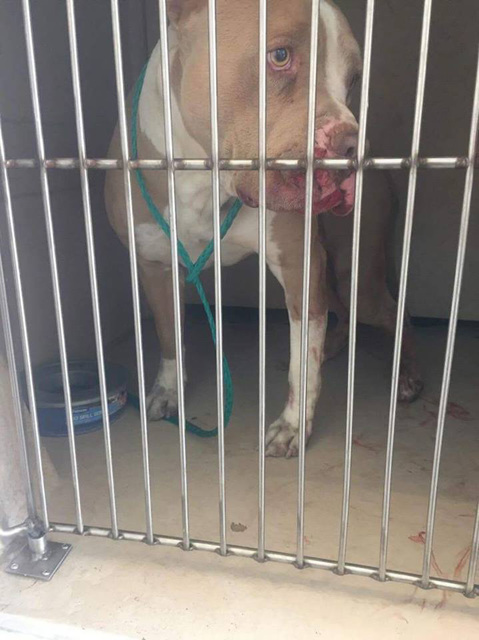 A local woman is up in arms after her dog was euthanized 30 minutes after it was transported to a local shelter.
Michelle Smith is the owner of a pit bull named Trouble, who escaped Sunday night and was later found near East Bonanza Road and North Eastern Avenue after being hit by a car. Smith said that Trouble and Riots, her other pit bull, were staying at a friend's house as she was in the process of moving.
Once Smith realized Trouble was missing, she started posting in various Facebook groups that help to find lost pets in the Las Vegas area. She and a friend drove around for hours looking for Trouble. Eventually, Smith learned where Trouble was but that he had already been put down because of his injuries.
Trouble was picked up by Las Vegas Animal Control before being taken to the shelter operated by The Animal Foundation. In a statement released by the foundation, Trouble was admitted with "a broken leg, head trauma, multiple lacerations, significant bruising and suspected internal injuries."
Smith expressed doubts about the seriousness of Trouble's injuries, as she was shown a picture of her dog standing and looking relatively calm just before he was put to sleep.
"They said he has two broken legs and he was suffering," Smith said in a Facebook post. "But my question is, if he has two broken legs and is suffering so bad how does he have the energy to stand? He looks fine??!"
Kate Whiteley, a spokeswoman for the Lied Animal Shelter, said that when an injured animal is brought in, the first thing the staff looks for is a microchip or tags in order to contact the owner. Smith planned to get a microchip implanted on Trouble on Friday, but when he was found by Animal Control, there was no identification.
When animals are brought in, the foundation is legally obligated to hold them, provided they are healthy, for 72 hours.
"There is no one policy in regards to injured animals," Whiteley said. "Without owner contact information we have to rely on the expert opinion of the veterinary staff to make a decision in the best interest of the animal."
Contact Gabriella Benavidez at gbenavidez@reviewjournal.com or at 702-387-5278. Follow @gabbydeebee on Twitter.