Woman who graduated at 15 in Guyana helps Las Vegas kids succeed
Updated June 19, 2018 - 11:24 pm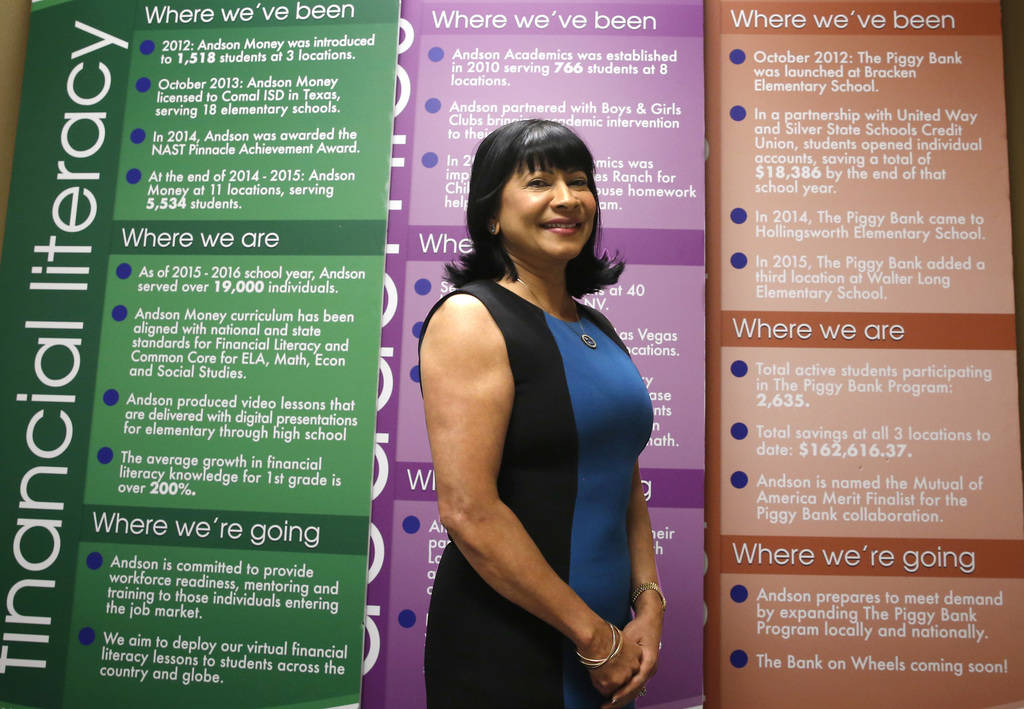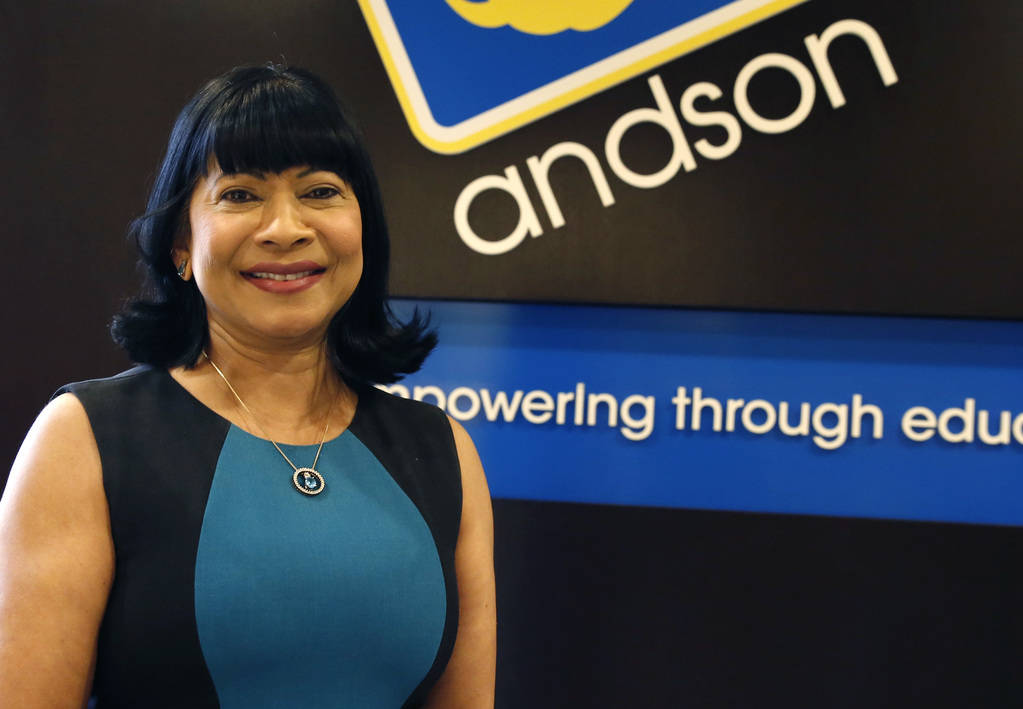 Vegas Voices is a weekly series featuring notable Las Vegans.
Sonia Anderson was just 5 when she realized education was her only way out of the impoverished Black Bush village in Guyana where she lived.
"My mom was braiding my hair for the first day of school when she told me, 'The only thing that's going to get us out of this hellhole is you getting a good education," said Anderson, now 56. "I was determined. My goal was to get out of the country and then to help everyone else."
Although the product of an abusive home — the daughter of a conservative Hindu father and the sixth of eight children — Anderson's capabilities were apparent early on. They were noticed by an elementary school teacher who encouraged Anderson to participate in an essay contest.
"I didn't have the money for ink or paper or a pen and I told him," she said. "He provided it for me and I won the contest."
It was a defining moment in Anderson's life — giving her courage and faith. At 9, she took a high school entrance exam and was admitted on a full-ride scholarship under the British school system. At 15, she graduated and immediately started working at a local bank.
A few years later, her family brought her to the U.S. "I worked at my aunt's garment shop in New York. I cried every day. As bad as Guyana was, at least I had my family. I married at 19 and had my son at 21. I eventually got my citizenship through that marriage."
Anderson would go on to attend college at Monroe Business Institute and later, Fordham University. She earned an accounting and computer science degree in 23 months, soon after beginning a career in credit counseling and debt management. She built a successful financial business that, over 22 years, would serve more than 66,000 families across the U.S.
She moved to Las Vegas in 2005 from California and sold her company in 2008, using some of the profit to found Andson Inc., a financial literacy nonprofit created with her son, Anthony, that teaches children about saving money and staying away from debt.
Review-Journal: Why is financial literacy important?
Anderson: Working in the financial industry, I realized people fall into debt traps early on. I thought that if we teach high school kids before they go off to college, then we're going to save the world. We soon realized that the problem starts before high school. So we started going backward. We got to middle school and sixth grade and realized half of the students didn't know basic math and language. So we've taken it all the way back to kindergarten. My son created the curriculum.
How does it feel to help children who might be in similar situations as you were as a child?
It's just remarkable. It's fulfilling. We graduated our fifth-grade students from Piggy Bank, a service that helps them save money, and we had four students who had over $4,000 in their fifth-grade account.
Do you know why your village was called Black Bush?
For a long time, I didn't. It wasn't until I went to college in New York and went to the library and saw a book on Guyana. They called it Black Bush because we had no electricity, and at night it was pitch black because we were surrounded by forest.
How did you end up at Fordham University?
I arrived early for a class at Monroe Institute and the classroom was being used by a professor teaching business law. He asked the class a question and no one answered, so I raised my hand. The next day he asked me what I was doing at that school — saying I belonged at NYU or Columbia. I told him I couldn't afford it. He found me in my class a few days later and gave me applications to Columbia, NYU and Fordham. I didn't have money for the applications — they were more than $300. The professor took care of it. I got accepted into all three, and Fordham was in walking distance. I ended up getting the governor's scholarship to go.
You were a student and a mom at the same time.
I took night classes. My friend across the hall would babysit for me while I went to class.
What's your goal for Andson?
I would like the financial literacy curriculum to be on a national platform somewhere. I always tell people I want to make it on "The Ellen DeGeneres Show" because then everyone would see the cause. It's all about helping children.
■ What's someting you're currently obsessed with?
Netflix. I binge watch; I love "The Crown," "House of Cards," "Scandal."
■ What's your favorite food?
Italian food and my favorite thing to eat is pan-seared sea bass.
■ Favorite movie?
"The Lion King"
■ Favorite artists?
Celine Dion and Norah Jones
■ Any favorite sports?
I never watched a hockey game until a friend took me to a Vegas Golden Knights game. I've now become a hockey fan.
Contact Mia Sims at msims @reviewjournal.com. Follow @miasims___ on Twitter.