Woman's body found after fire at central Las Vegas apartments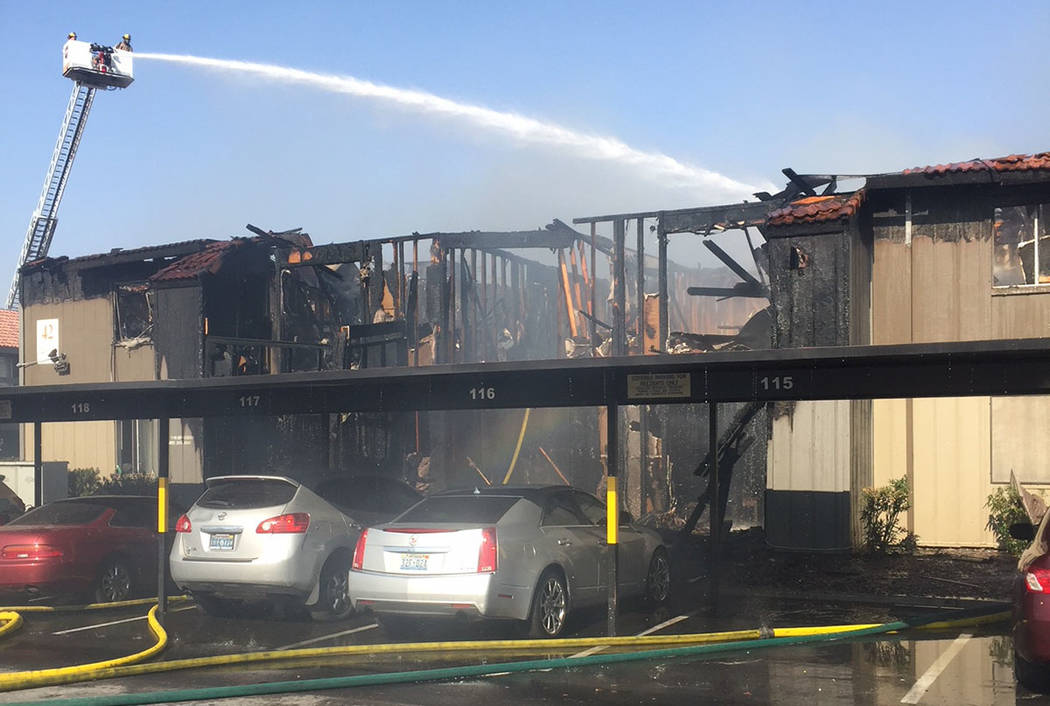 Clark County fire officials found a woman's body after a blaze consumed part of a central valley apartment complex that has experienced multiple fires since last year.
Officials were called just after 3:30 p.m. to Solaire Apartments, 1750 Karen Ave., near Maryland Parkway and Sahara Avenue, Deputy Fire Chief Jon Klassen said.
Crews found the woman's body under debris on the second floor of the building, he said. Officials have not identified the woman.
Officials are still determining the cause of the fire and the cost of damages. All eight units within the building that burned were completely destroyed, Klassen said.
It is not clear how many people were displaced from the blaze.
Another fire at the apartment complex in February 2017 displaced residents from eight units. A fire that burned a roof at the apartment complex displaced 16 people in March 2017. Just over a week after that, another fire burned at the apartment complex.
Contact Blake Apgar at bapgar@reviewjournal.com or 702-387-5298. Follow @blakeapgar on Twitter.