YMCA locations in Las Vegas area celebrate preschool graduates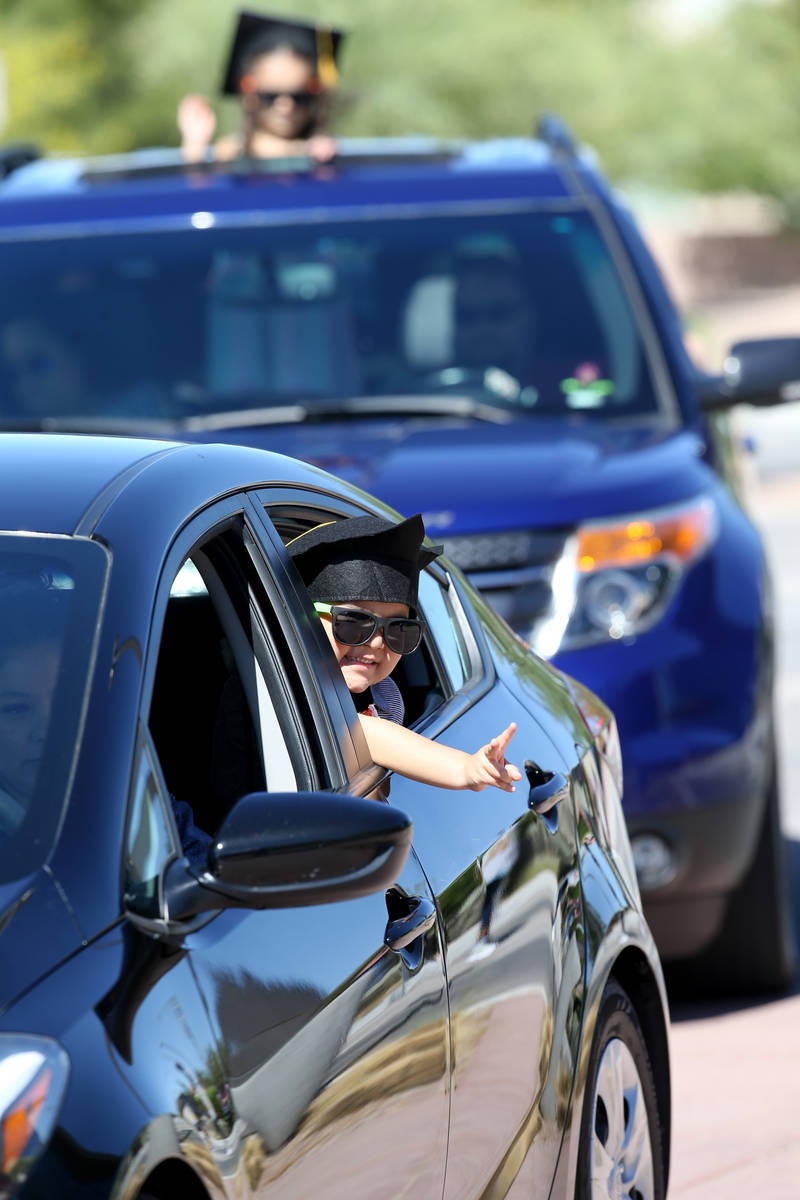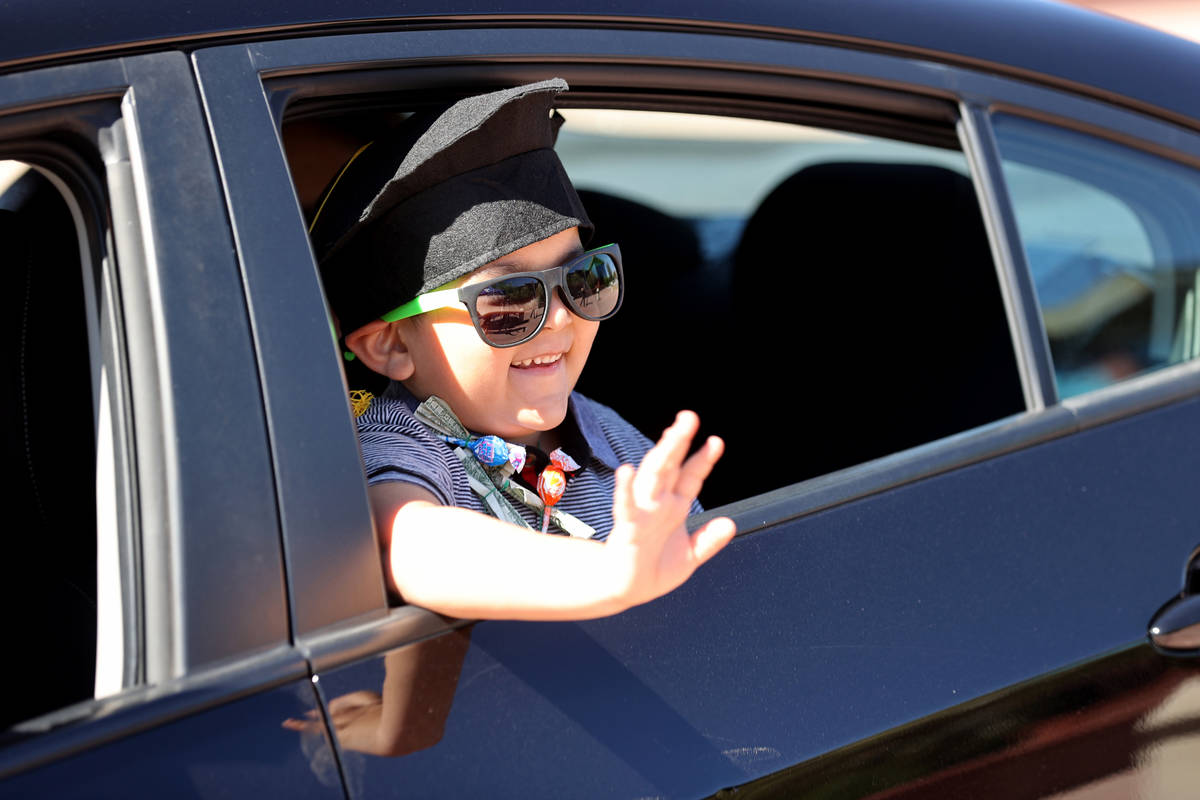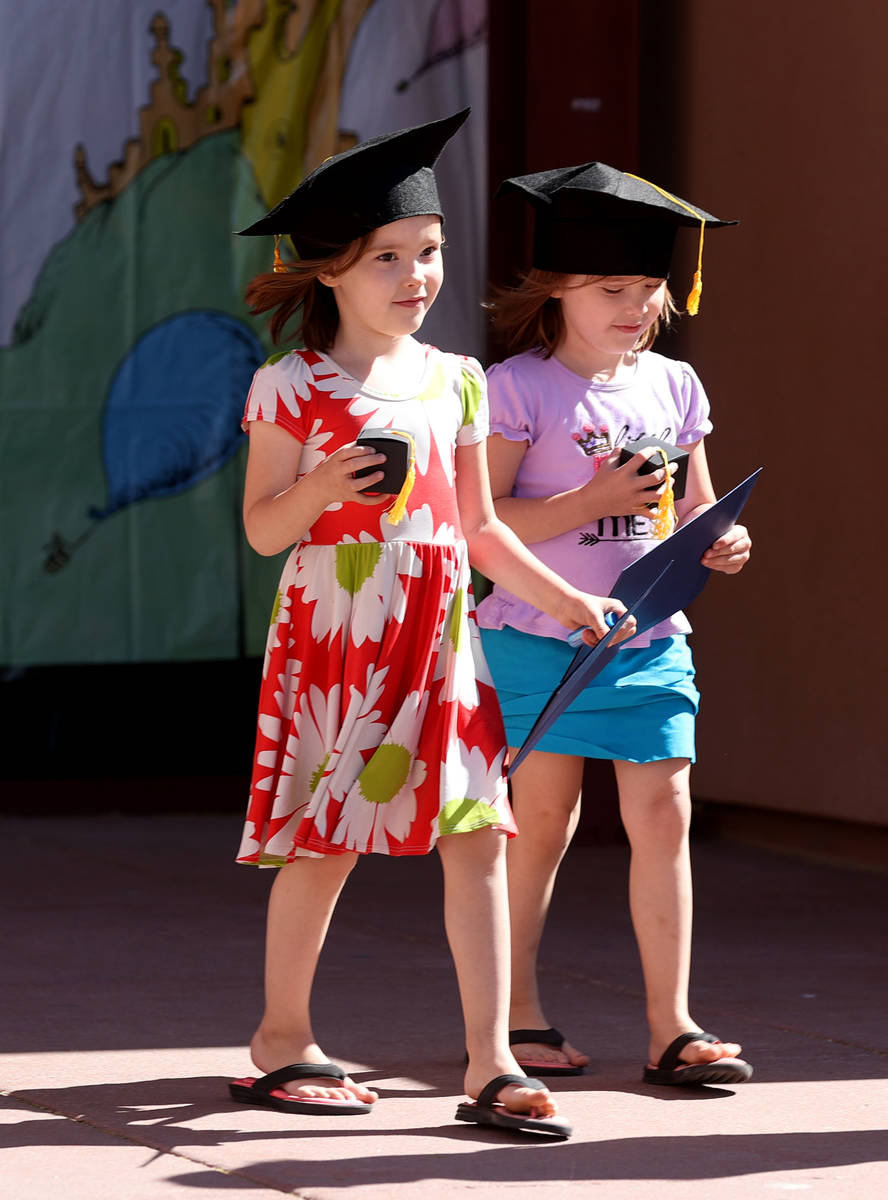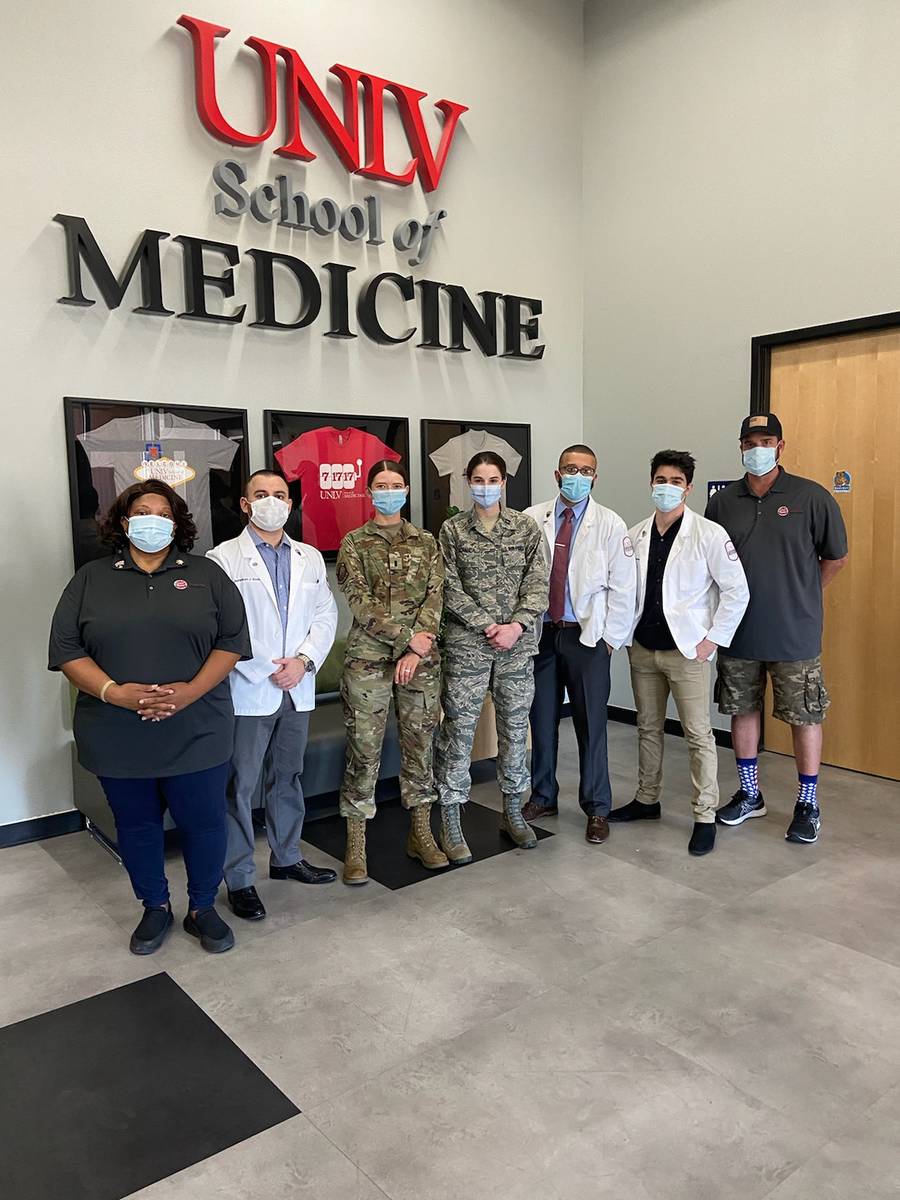 Amid the COVID-19 pandemic, individuals, families and businesses in Las Vegas are stepping up to offer relief to people who need of food, services and support. Here are stories about people who are leading with kindness and proving that the community is #VegasStrong.
YMCA preschoolers get drive-thru graduations
YMCA of Southern Nevada locations are hosting drive-thru preschool graduations for 233 students this week.
SkyView YMCA hosted a ceremony for 17 children on Tuesday morning. Teachers greeted students and families with signs and balloons in the Y's parking lot at 3050 E. Centennial Parkway in North Las Vegas.
"The kids were so excited and it was the first time to see their teachers since March 16," said Erica Stegall, the Y's youth and family director.
At the graduation, students received a diploma, a graduation gift, bubbles and a portfolio to show their progress and development through the school year.
"Our little ones deserve this," Stegall said. "They've worked so hard."
Y preschool teachers have met with students online via Zoom while the centers have been closed. Students have received about 40 hours of instruction featuring games, movement activities, math and science experiments and other activities.
On Wednesday, Centennial Hills YMCA will host a ceremony for 100 students, with 76 students graduating Thursday at Durango Hills YMCA and 40 students graduating Friday at the Bill & Lillie Heinrich YMCA.
UNLV Veterans Alumni donate to UMC physicians
The UNLV Veterans Alumni is supporting the efforts of the UNLV School of Medicine's Military Medicine Group by donating care packages to UMC resident physicians.
Veterans Alumni partnered with Office Depot and Black Ridge Luxury to donate healthy snacks for the care packages.
The care package idea originated from the old tradition of military families sending their loved ones who are deployed a small piece of home, letting them know that they are appreciated and not forgotten.
Contact Janna Karel at jkarel@reviewjournal.com. Follow @jannainprogress on Twitter. Contact Madelon Hynes at mrhynes@reviewjournal.com.