You can own the BMW that Tupac Shakur was shot in — for just $1.5M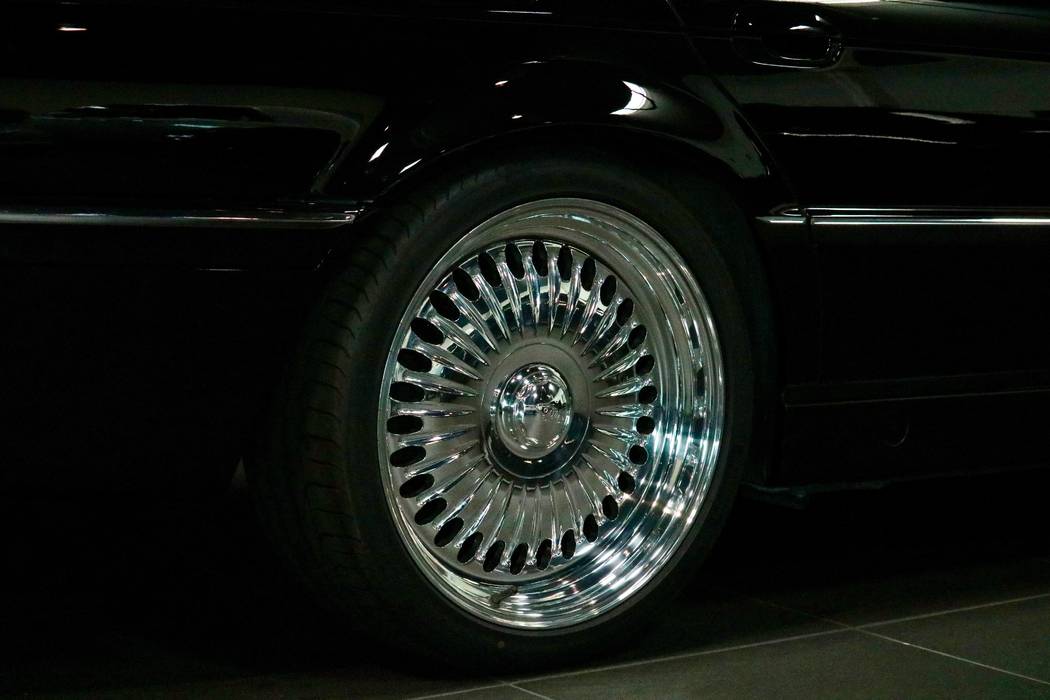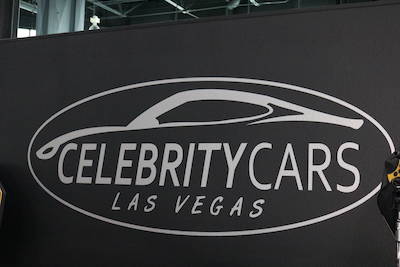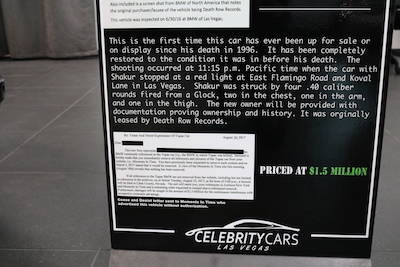 Ever wanted to drive the car Tupac Shakur was shot in?
For $1.5 million, you can.
The 1996 7 Series BMW is up for sale and on display for the first time ever at the Celebrity Cars Las Vegas showroom at 7770 Dean Martin Drive.
Musician and producer Marion Hugh "Suge" Knight Jr. was driving the car on Sept. 7, 1996, when, at the intersection of East Flamingo Road and Koval Lane, a gunman fired four .40-caliber rounds into the right passenger side, where Shakur was sitting.
He was hit twice in the chest, once in the arm and once in the thigh. He died several days later, on Sept. 13.
The vehicle was leased by Death Row Records at the time. After the shooting, the car disappeared for years, passing through the hands of several owners who didn't realize its significance, Celebrity Cars General Manager Ryan Hamilton said.
The most recent owner, who chose not to be identified, discovered what the car was and had it inspected and verified by BMW of Las Vegas in 2016.
The vehicle identification number on the windshield, door jamb and electronics match the same number of the vehicle leased by Death Row Records, according to a letter from the dealership.
The vehicle has more than 100,000 additional miles on it since Shakur was shot: The odometer now reads 121,045.
It's also been restored several times, including by the most recent owner. There are no bullet holes to be found.
There is still the secret compartment on the driver's side door, but it has been sealed.
Hamilton found out about the car through the exotic and classic car community in Las Vegas.
He said the current owner "decided it was time to let it go," especially because of all the publicity the rapper has been getting in the form of recent television specials like "Unsolved" on the USA Network and A&E's "Who Killed Tupac?"
"There's been a lot of interest," Hamilton said. "We're getting calls from all over the world inquiring how much we'll take."
So far, no one has offered the full asking price.
Contact Madelyn Reese at mreese@reviewjournal.com or 702-383-0497. Follow @MadelynGReese on Twitter.