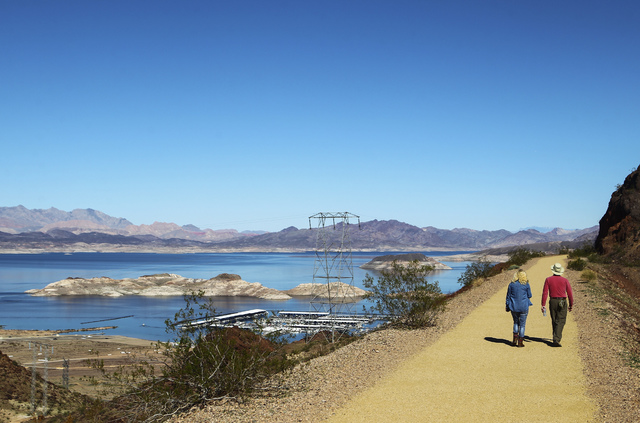 A 22-year-old died Saturday at Lake Mead National Recreation Area.
About 12:30 p.m., a distressed person was spotted in the water off Sail Beach, National Park Service spokeswoman Christie Vanover said. Rangers responded and performed CPR but could not revive the man.
He was pronounced dead about an hour later.
The Clark County coroner's office will release the man's name, and cause and manner of death, after family has been notified.
Just the day before, a missing person report was issued for another 22-year-old man last seen at Lake Mead, but Vanover said the two incidents are unrelated.
Contact Rachel Hershkovitz at rhershkovitz@reviewjournal.com or 702-3 83-0381. Follow @rzhershkovitz on Twitter.
Related
Lake Mead called America's deadliest park
Excursion boat on Lake Mead loses power in heavy winds
2 hurt after dock fire at the Lake Mead National Recreation Area
Lake Mead called America's deadliest park