1 incumbent, 3 fresh faces leading in CCSD board races
Updated June 10, 2020 - 6:48 pm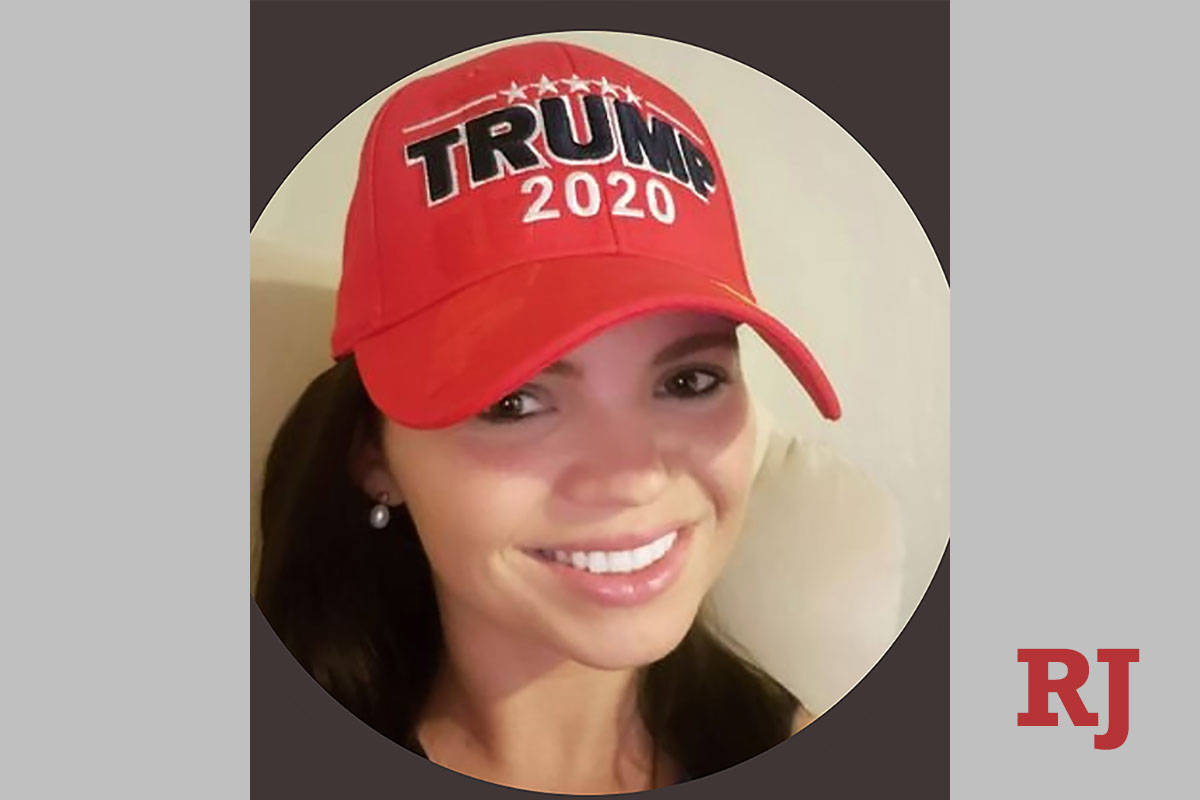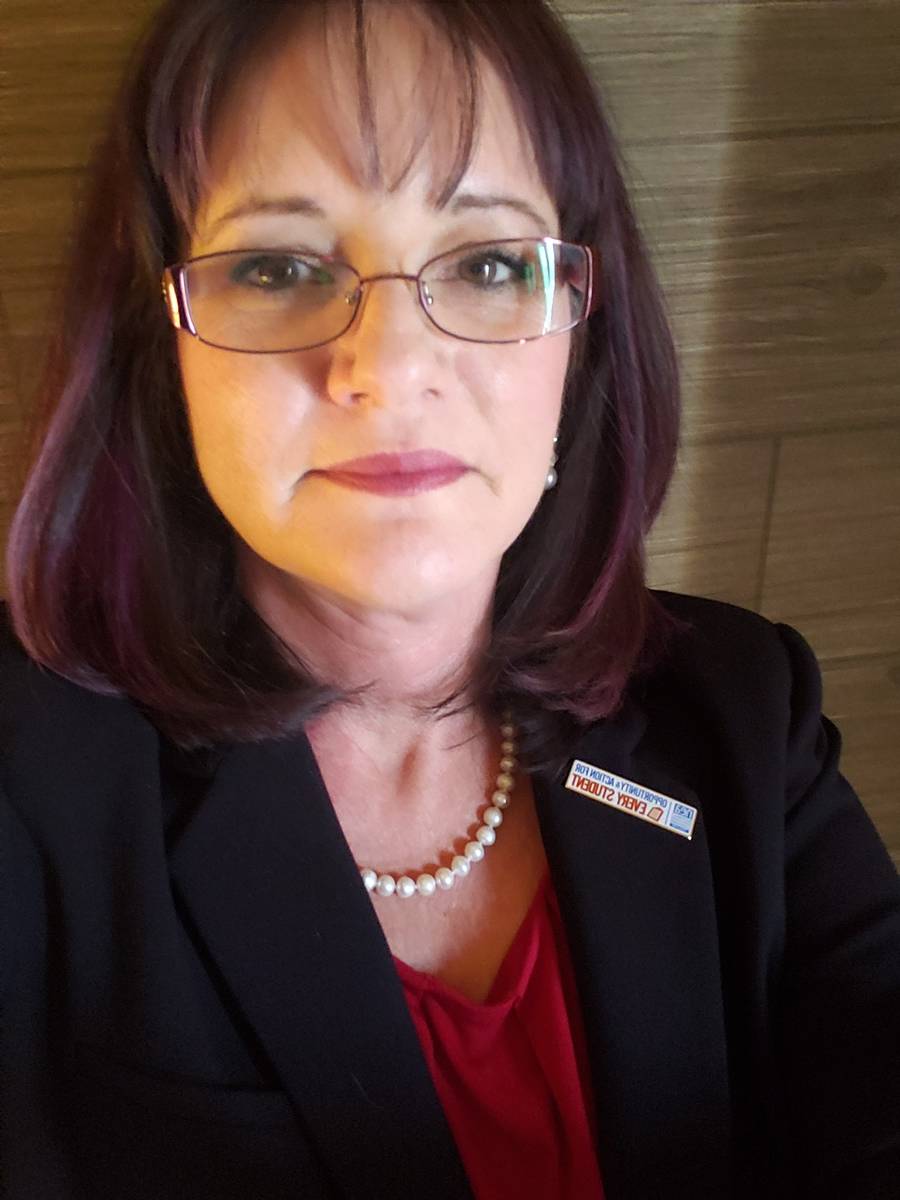 Preliminary results in the race for the Clark County School District Board of Trustees show incumbent Lola Brooks, Lisa Guzman, Katie Williams and Barbara Dreyer emerging as the front-runners for the four seats up for election.
The figures, released early Wednesday, will be updated as additional ballots are counted, with final, unofficial results expected Tuesday. Unless a candidate receives a majority of the vote, the top two vote-getters will advance to the general election in November.
Of the school board's four seats up for election, three are open due to the incumbents facing term limits.
District E
In District E in the Summerlin area, board President Lola Brooks took the lead over six challengers, with 21.77 percent of the vote. Her nearest challengers are Christopher Craig, with 15.66 percent, and Alexis Salt, with 15.41 percent.
Brooks said Wednesday that she was pleased with the results and that she hopes to have the opportunity to continue to serve the community beyond the general election.
"I hope to continue advocating for education policies that focus on the needs of students and their families, while ensuring the board focuses on improving educational outcomes and closing opportunity gaps for all students," Brooks said.
Craig, a Marine Corps veteran and entrepreneur, said that the campaign was something of a self-funded social experiment, but that if he wins in a runoff election, he intends to donate his salary to classrooms or to distinguished teachers for school supplies.
Craig added that he'd like to see a less top-heavy district that's open to new ideas, like replacing contractors with full-time positions, or doing away with principals and vice principals and instead appointing a committee of teachers to make decisions.
"I understand what things should cost, and I think we can do better," Craig said.
At 52 votes short of second place, Salt, a CCSD teacher, said Wednesday that her team is feeling confident about their ability to make up the difference.
"We are 52 votes down, and we feel like the late push we did this past weekend and on Monday is really going to help us," Salt said.
Moving forward, if she is a topvote-getter, Salt said she believes the reopening of the state will allow her to talk to more voters about her plans and ideas.
District A
In District A in the Henderson area, Lisa Guzman, executive director of the Education Support Employees Association, was leading with 27.05 percent. Her nearest challenger was Liberty Leavitt, with 17.87 percent.
Guzman said Wednesday she's grateful to her voters for affirming that she represents their voice, and moving forward, hopes to test the waters with in-person events to meet even more constituents leading up to November.
"I think my overall message is that I understand how districts work, I can read a budget, and in this time, we need someone who has experience in schools," Guzman said. "I think that pretty much worked."
If elected, Guzman said she believes she can help the district cultivate a better relationship with its unions, both by involving unions in major decisions, and tapping into the resources of the organizations to further district goals.
"Dr. Jara hopes to change the culture, and I could not agree more with that, but to do that, you need to have the union's help," she said.
Guzman said she'd also like to bring more awareness to Zoom and Victory schools as an option for parents who are most excited about magnet programs.
Leavitt did not immediately return a request for comment.
District B
In District B, which encompasses parts of northeast and northwest Las Vegas, Katie Williams was leading with 26.75 percent. Williams came under fire nationally in early March for tweets about dining out at Red Robin in response to Rep. Alexandria Ocasio-Cortez, who was urging people to stay home during the COVID-19 pandemic.
Those tweets appear to have been deleted, but Williams tweeted a note of thanks to Las Vegas voters on Wednesday morning.
"It's early. It's an unofficial count. But the people are speaking up! They are tired of the same results! They want change!! And I'm going to give it to them!!" Williams tweeted Wednesday morning.
Williams' campaign manager Noah Jennings said Wednesday that while there's still several days of counting left, the lead is a very positive sign for the campaign.
"Alarm bells are going off on the left and in the union buildings, but the voters of District B have shown they are not going to continue to accept the status quo, nor should they," Jennings said.
Jennings said he believes Williams' earlier tweets did not become an issue for voters, despite her opponents zeroing in on them.
"Katie got down to the business of talking about what actually needs to be done," Jennings said, adding that Williams would donate her full school board salary to the schools she represents, and meet with families and employees about what needs to be done to effect change. "This was a great race, with great voices added to the conversation. We'll be tapping those voices in the future."
Williams' nearest challenger was Jeffrey Proffitt, with 17.52 percent of the vote. He said Wednesday morning that the results are still in the very early stages, with plenty of votes left to count, but that he was ultimately pleased with the result.
"I like where we're at. That was the goal," Proffitt said.
Proffitt said he would be focusing on a directive from Gov. Steve Sisolak announced Tuesday that allows schools to reopen their facilities for summer learning and athletics. In the event of a runoff election and beyond, Proffitt said he would like to hear the perspectives of all the other candidates who ran for the seat.
"Everybody in that race is really good people, with good ideas. I want to bring those folks to the table and hear whatever reason they were running for school board," Proffitt said. "Just because they lost this race, doesn't mean their voice needs to go away."
District C
In District C in North Las Vegas, former CCSD teacher Barbara Dreyer was leading with 21.81 percent. Her nearest challenger, in second place by 177 votes, was Evelyn Garcia Morales, executive director of Fulfillment Fund Las Vegas with 20.23 percent.
Dreyer said she prioritized getting information out to voters and doing virtual outreach during the primary race, and intends to do even more in the event of a run-off election.
"I'm just very pleased that people see the value of seeing a teacher on the board," Dreyer said. "It means so much to me to have this perspective represented."
Morales said whatever the outcome, she would "remain committed to the success of students of Southern Nevada, especially in District C."
"Choosing to run for office requires courage, especially during a pandemic, and I'd like thank everyone who ran in all the school board races for their dedication to education," Morales said in a statement. "There is a lot of work ahead for our community, especially around educational equity, and it's going to take all of us."
Contact Aleksandra Appleton at 702-383-0218 or aappleton@reviewjournal.com. Follow @aleksappleton on Twitter.