16 arrested in protest at Nevada National Security Site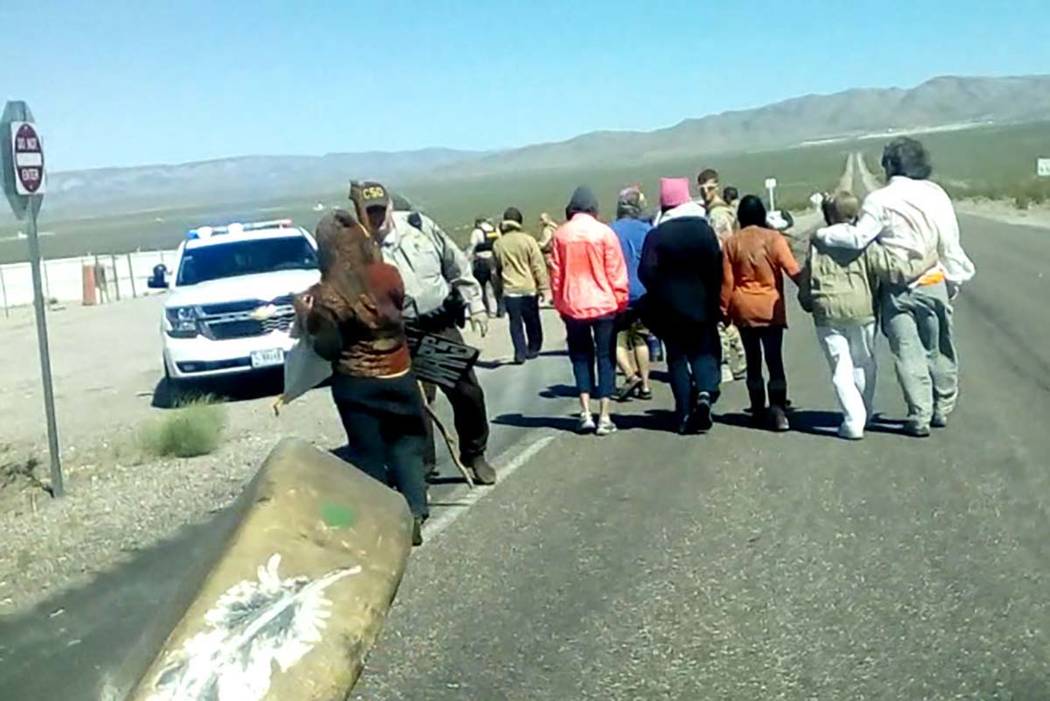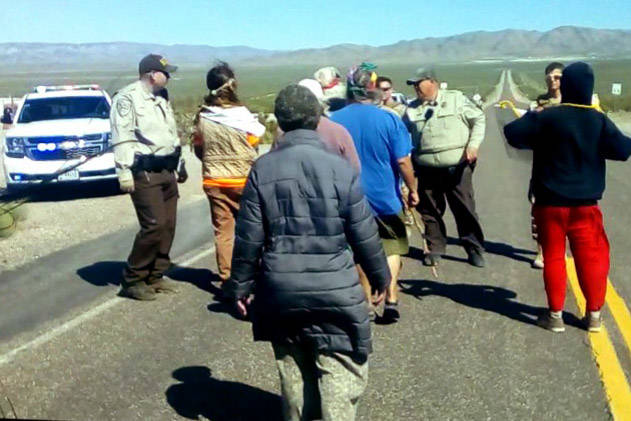 Nye County sheriff's deputies arrested 16 protesters Thursday on the Mercury entrance road to the Nevada National Security Site during a nuclear weapons protest.
The nonviolent demonstration was part of the 23rd annual Sacred Peace Walk organized by the faith-based Nevada Desert Experience.
A spokesman for the National Nuclear Security Administration said 37 people participated in the protest, including nine women and seven men arrested for crossing into the restricted former Nevada Test Site, 65 miles northwest of Las Vegas.
Protest organizer Robert Majors said those arrested were cited for trespassing about 10 a.m., detained briefly in holding pens and released.
Contact Keith Rogers at krogers@reviewjournal.com or 702-383-0308. Follow @KeithRogers2 on Twitter.