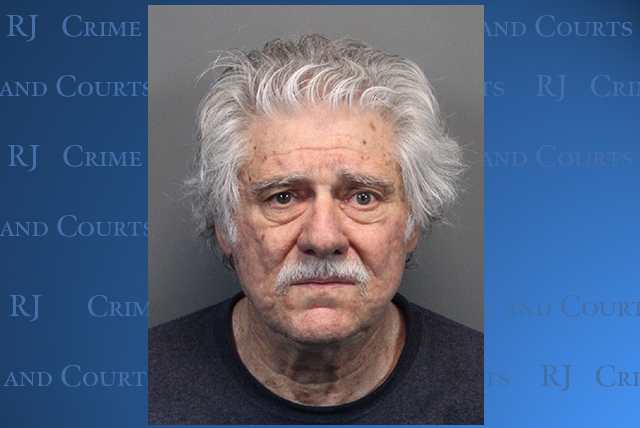 RENO — Bail was set at $2 million Thursday for a 73-year-old former schoolteacher charged with murder in the shooting of two unarmed trespassers that is bringing attention to Nevada's "stand your ground" law.
Wayne Burgarello insists he was acting in self-defense in February when he killed a 34-year-old man and seriously wounded a woman he found in a vacant house he owns in Sparks.
Burgarello shot Cody Devine five times, once in the head, after Burgarello said Devine had raised his arm at him in a threatening manner, police said.
Washoe County prosecutor Bruce Hahn said in Sparks Justice Court on Thursday the evidence will show Devine's "wound track belies his claim of self-defense."
"No other weapons were found," he said.
Justice of the Peace Chris Wilson said the seriousness of the charges and concern about the safety of the community outweighed any presumption of innocence at a bail hearing.
He also cited the seven long-barreled guns, five hand guns and nearly a dozen knives police said they found in a safe at Burgarello's home, along with a pair of brass knuckles, which are illegal to possess in Nevada.
Burgarello's public defender, Justin Champagne, wanted bail set at $20,000. He insisted the elderly man who has suffered a heart attack and two strokes is not a flight risk.
Champagne said it will be impossible to post such excessive bail at the Washoe County Jail, which he said is subjecting itself to liability by failing to provide Burgarello the necessary medication in solitary confinement.
"He deserves to be released from jail," Champagne said, adding his assets total perhaps $150,000.
Burgarello is scheduled to appear at a preliminary hearing in Justice Court on June 26 on charges of killing Devine and attempting to kill Janai Wilson, 29. She told police they had been sleeping when Burgarello burst in on Feb. 13 and started yelling at them. She said Devine raised up on an elbow before the shooting began.