2 pilots die after air tankers collide fighting wildfire in Nevada
Updated July 31, 2020 - 9:40 am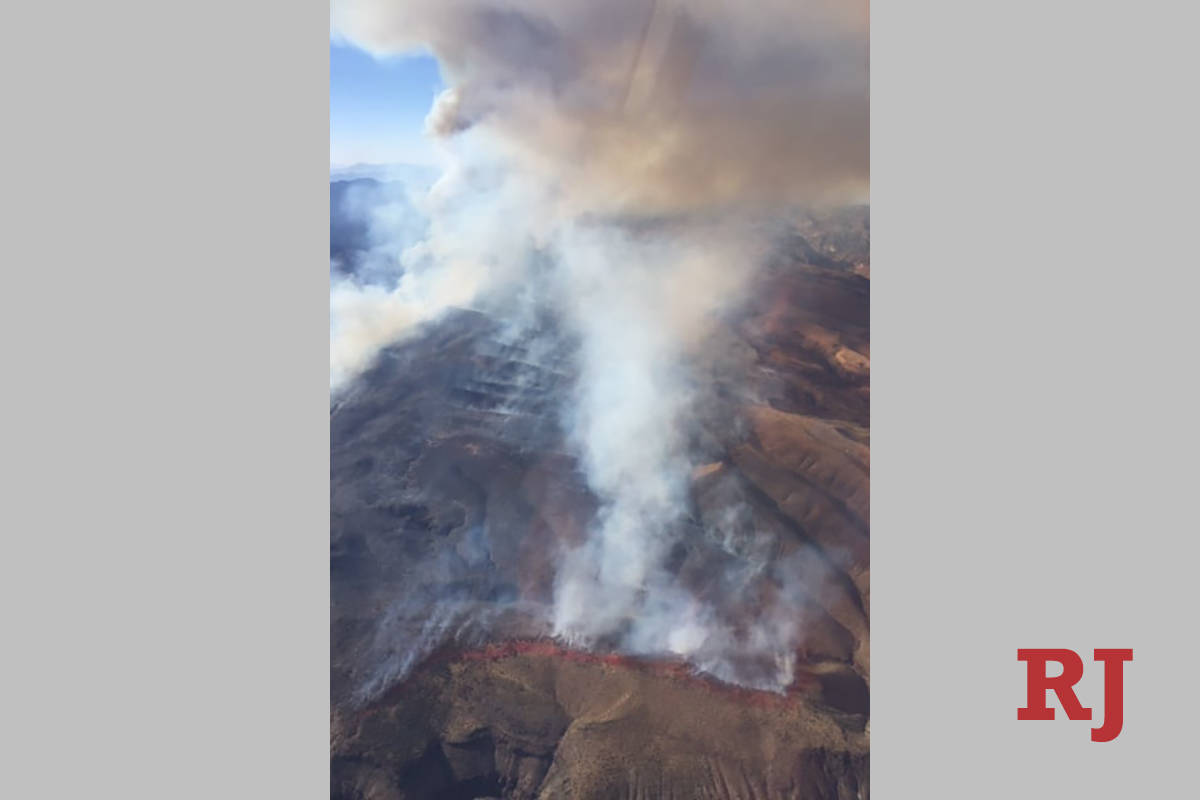 Two pilots died Thursday afternoon after their planes collided while trying to put out a fire northeast of Las Vegas, according to the Federal Aviation Administration and the Bureau of Land Management.
Two single-engine Air Tractor AT8T airplanes collided in midair around 1 p.m. while responding to the Bishop Fire in Lincoln County, according to FAA spokesman Ian Gregor. The pilots were the only people on board, Gregor said.
The tail numbers will be released by the FAA when they're verified at the site, Gregor said. The FAA and National Transportation Safety Board are investigating.
BLM confirmed both pilots were killed in a statement on the fire's incident website.
"We offer our sincere condolences to the families of the two pilots and to all those working with the BLM Nevada Ely District," BLM Nevada State Director Jon Raby said in the statement.
The fire has burned 14,000 acres and was caused by people, the incident website said. Firefighters expected "extreme, record breaking heat" and 258 firefighters were continuing to battle the blaze Thursday night.
The fire is about 44 miles northeast of Coyote Springs and 17 miles southwest of Caliente.
Contact Sabrina Schnur at sschnur@reviewjournal.com or 702-383-0278. Follow @sabrina_schnur on Twitter.
Ground and aerial resources are fully suppressing the approximately 7000-acre Bishop Fire in Rainbow Canyon, about 17 miles southwest of Caliente, Nev.
Full containment is expected Wednesday, Aug. 5. The cause of the fire is unknown. More info at https://t.co/k7cZt29fO8 pic.twitter.com/5TC6RIdV47

— Bureau of Land Management- Nevada (@blmnv) July 30, 2020