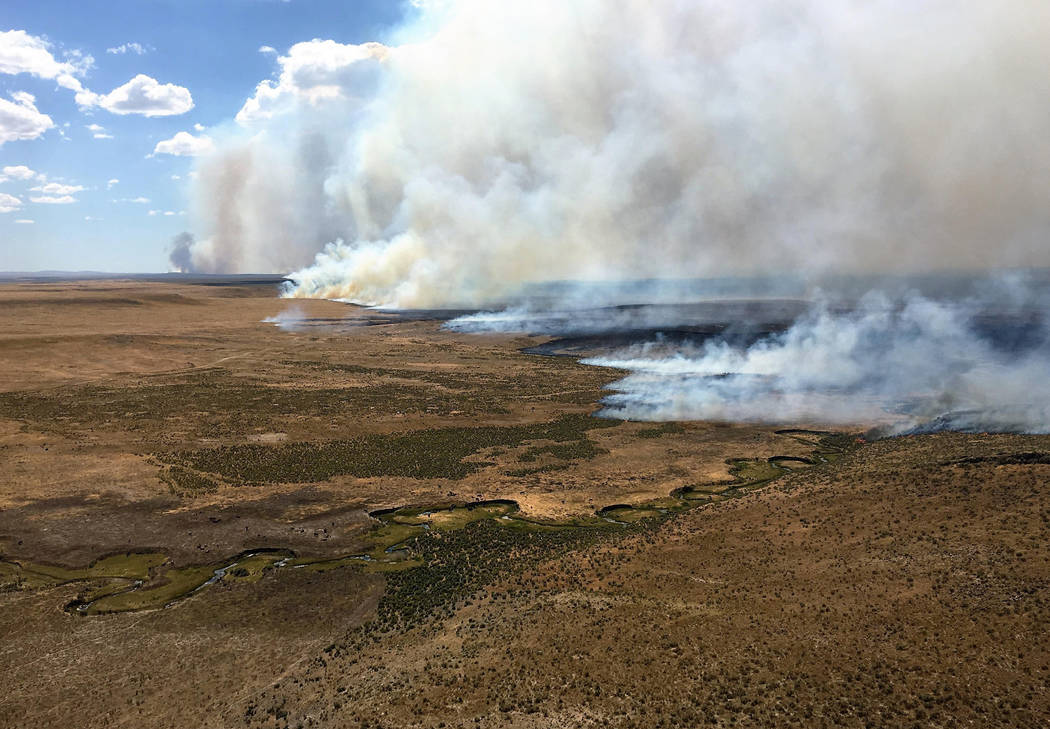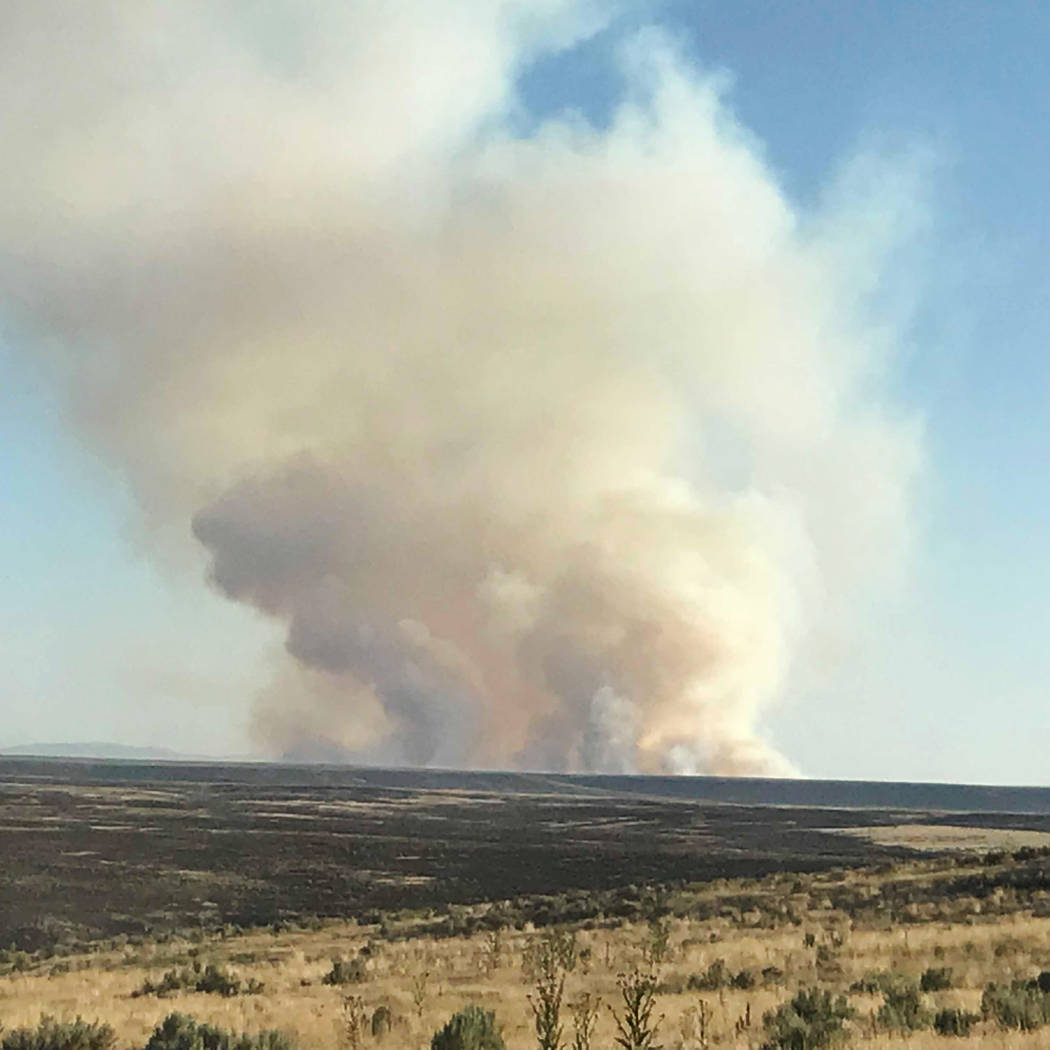 RENO — Federal land managers are offering a $2,000 reward for information leading to the arrest and conviction of the person or persons responsible for starting the Martin Fire, a huge wildfire burning in Northern Nevada.
Fire officials have confirmed that humans caused the fire that has charred 680 square miles, or 435,569 acres, of remote rangeland.
Named for the Martin Creek are, the blaze is the largest active wildfire in the nation.
The specific cause remains under investigation, but authorities suspect it was started by Fourth-of-July campers the day before it was reported at 12:45 a.m. July 5 about 200 miles northeast of Reno.
"This fire has damaged and affected ranches and numerous resources," said Bureau of Land Management Winnemucca District Manager Ester McCullough. "We would like to thank our partners who have assisted us with the suppression efforts and continue to help bring the fire under control."
McCullogh said investigators have determined the Martin Fire started at about 11:30 p.m. on July 4 about 7 miles north of Paradise Valley.
The fire is estimated to be 95 percent contained. BLM officials estimate it will be fully contained by Wednesday. The perimeter of the fire is approximately 296 miles long, according to the BLM.
Anyone with information about the potential crime should contact the agency in Elko at 775-857-3511.