Art Bell's fame factored in Facebook death announcement
Updated April 19, 2018 - 12:57 pm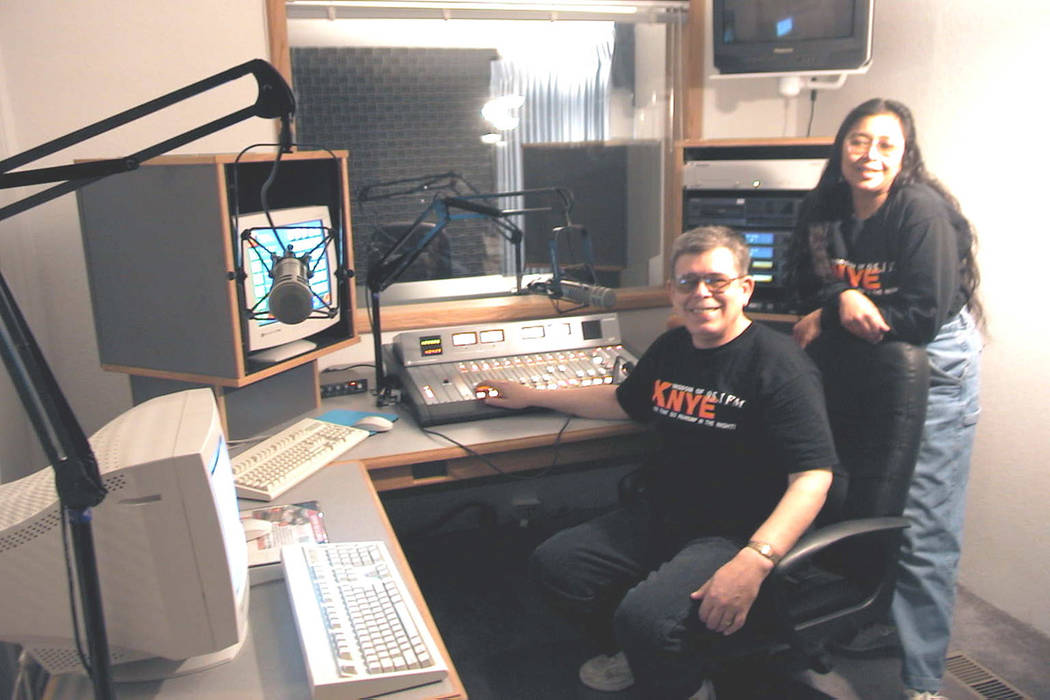 It was almost inevitable that talk radio host Art Bell's death would stir controversy on the internet.
On Monday, the Nye County Sheriff's Office found itself defending its decision to announce Bell's death with a video on Facebook about 12 hours after he was found dead at his home in Pahrump on Friday.
The move has drawn some criticism online from people calling it an invasion of the Bell family's privacy. But a spokesman for the rural department said Sheriff Sharon Wehrly recorded the video statement because Bell was "a huge celebrity" and "we knew we would be inundated with questions."
"We received information that his death had already begun to circulate via Facebook, and in an effort to get factual information out to the public, prior to the onslaught of public records requests, we decided to do a short press release announcing his death and the pending autopsy," said Lt. David Boruchowitz. "The release was made once public conversation and requests started coming in."
The sheriff's office did not consult with Bell's family prior to issuing its statement, but the department has not received any complaints from the family since its release, Boruchowitz said.
Bell's wife, Airyn, could not be reached for comment.
From ham to syndication
The 72-year-old Bell also left behind three children, Asia, Alex and Art Bell IV.
The Clark County coroner's office had not determined his cause of death Monday. According to a statement posted on the website for "Midnight in the Desert," the radio show Bell started in 2015, he died peacefully in his sleep, likely from complications associated with chronic obstructive pulmonary disease.
Bell was born in Jacksonville, North Carolina, on June 17, 1945, and developed a love for radio at an early age. He had his first ham radio license by the age of 13, and he ran an on-base pirate radio station while serving in the Air Force during the Vietnam War.
He started at KDWN-AM in Las Vegas in the mid-1980s, broadcasting his early morning talk show from the station's studios at what is now the Plaza hotel downtown.
Early on, Bell's "West Coast AM" was devoted to traditional news and politics. Retired pilot and Las Vegas resident John Lear said he was the one who showed Bell the career-making potential of a show about the unexplained.
"I was one of the first people on the show who talked about the paranormal," said Lear, an outspoken UFO buff and conspiracy theorist. "The response was so enormous that he started going all paranormal."
Lear went on to make about 10 appearances on Bell's show, the last coming a few months after 9/11.
"He was adamant that it couldn't be an inside job. We parted company on that," Lear explained.
Trappings of fame
By then, Bell was a household name, and not just among long-haul truckers, night-shift workers and insomniacs. "Coast to Coast AM," Bell's literally homemade show, was syndicated on about 500 radio stations and aired nightly to as many as 15 million people. They tuned in to hear a wild array of pseudo-scientists, recurring crackpots and certified stars such as Dan Aykroyd, George Carlin, Willie Nelson, Leonard Nimoy and "X-Files" creator Chris Carter.
They also tuned in to hear Bell, who almost never screened his calls and happily followed his guests and callers down any rabbit hole.
"He was a master interviewer," Lear said. "He could draw material out of a guest without the guest realizing what was going on."
But life as Pahrump's most famous resident (sorry, Heidi Fleiss) wasn't always easy.
One former Nye County police dispatcher described Bell as a "repeat customer" because of all the times he called 911 to report someone lurking outside his fenced property at the town's southern edge.
"He was kind of paranoid, and people would come by his house because they knew he was there. It was never anything serious," said former Nye County Sheriff Wade Lieseke, who considered Bell a friend.
The radio host also received fan mail befitting a man with a show and an audience like his. He once invited a reporter to his house to examine an envelope full of "UFO parts" sent by one of his listeners.
Bell announced his retirement from radio at least four times during his career. He finally walked away for good in 2015, about five months after launching "Midnight in the Desert," citing threats to his family.
Services for Bell have not been announced.
Contact Henry Brean at hbrean@reviewjournal.com or 702-383-0350. Follow @RefriedBrean on Twitter.