Autopsy reveals internal injury in 8-year-old Arizona girl
December 9, 2014 - 7:49 pm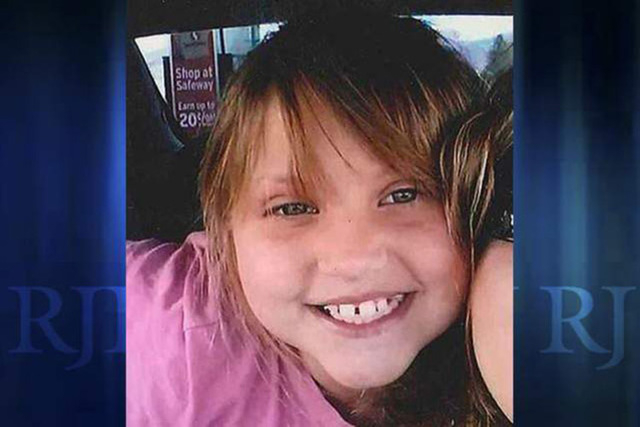 KINGMAN, Ariz. — An autopsy report in the September death of 8-year-old Isabella "Bella" Grogan-Cannella in Bullhead City made no conclusion as to sexual assault, but noted that there was a hemorrhage within the victim's vaginal wall.
It provides no other new information about the high-profile slaying, which could lead to the death penalty for suspect Justin Rector, 27.
Mohave County Superior Court Judge Lee Jantzen directed the Mohave County Attorney's Office Tuesday to release the report to the public, though he cited privacy and decency considerations in sealing autopsy photos.
The report of the autopsy conducted by county Medical Examiner Dr. Rexene Worrell said Bella was asphyxiated.
The county attorney's office declined any comment on the autopsy or DNA results that were made available to investigators and prosecutors weeks ago.
No sex offense-related counts have been filed, though kidnapping and first-degree murder charges are in play in the case against Rector. The Bullhead City man has been described as a friend of the victim's mother, but their relationship has not yet been defined by authorities.
Bella's mother and stepfather face prosecution for drug-related offenses committed after the homicide.
Rector's previous request to represent himself in legal proceedings was withdrawn during Tuesday's hearing. Public Defender Harry Moore is serving as lead counsel, though another defense attorney must be appointed under Arizona law.
The state has indicated it will seek the death penalty if Rector is convicted. He is held without bail in the Mohave County jail in Kingman. His next court appearance is scheduled Feb. 4.