Brothel owner to run for Reno state Senate seat as Libertarian
January 8, 2016 - 10:39 pm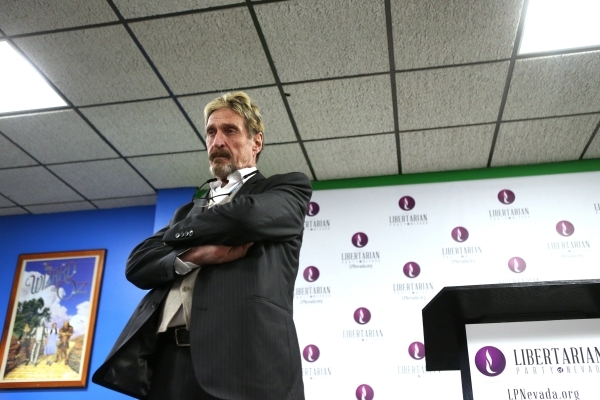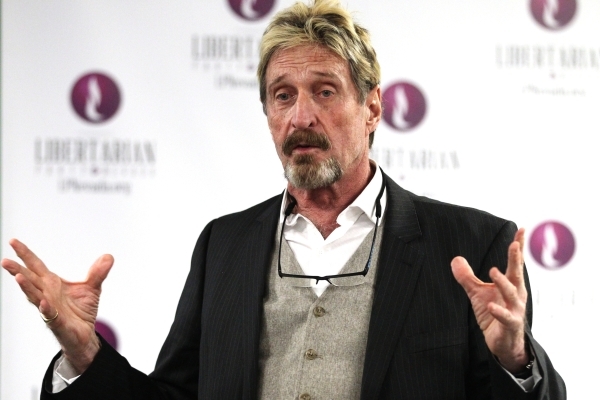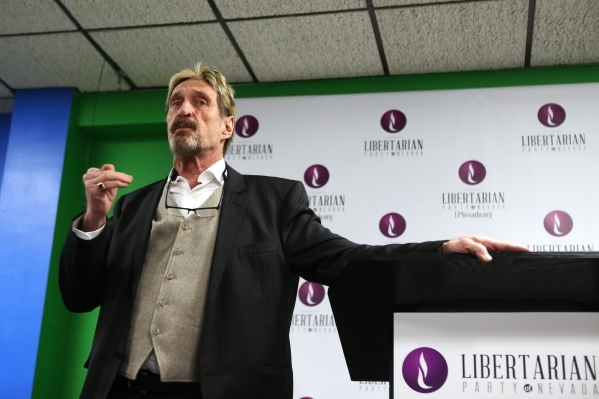 Brothel owner Dennis Hof announced Friday he's running on the Libertarian ticket for outgoing Greg Brower's Reno state Senate seat.
So far the only other contender is Republican Heidi Gansert, a former assemblywoman and former chief of staff to Gov. Brian Sandoval. A Democrat has yet to announce.
Hof had been weighing a U.S. Senate run.
Hof's announcement came during a Libertarian Party of Nevada press conference, during which the party also revealed that Assemblyman John Moore, R-Las Vegas, is switching his party and plans to run for re-election as a Libertarian.
Neither Moore nor Hof made the press conference hosted for their announcements. A party spokesman said Moore had a medical issue that was not serious, and Hof's spokesman said Hof was busy negotiating red tape related to his businesses.
Hof spokesman Richard Hunter championed the brothel businessman as an advocate for making vice legal, calling prohibition efforts a refusal by the government to create regulations on activities that will occur anyway and only lead to crime without rules in place.
"The only people who appreciate alcohol or prostitution being illegal are politicians and drug dealers," Hunter said.
Hunter said Hof frequently drives among his brothels in northern and southern Nevada and as a result is aware of how much of Nevada is government-controlled land. Hof wants to return public lands to private citizens, Hunter said.
Another issue for Hof is lowering the drinking age to 18.
"Why is that?" Hunter said. "You can go to war when you're 18, you can vote when you're 18, and 18 is the age to get into the Moonlite BunnyRanch."
Hunter said voters can expect to see the candidate advocate for privacy.
"Dennis has made a business out of protecting people's right to privacy, frankly," Hunter said.
That might come as a surprise to the Kardashian family of reality television show fame. Khloe Kardashian took issue with Hof's candidness with the media when her husband, former NBA standout Lamar Odom, was hospitalized last October after passing out in one of Hof's brothels.
"We reached out to Dennis yesterday politely asking him to respect Lamar's (and Khloe's) privacy during this difficult time and refrain from talking to the press," according to a Kardashian representative's statement, as reported Oct. 16 by People Magazine. "This is a very painful situation, as I know you are aware, and the idea that anyone would use it to seek publicity is really sad."
Media members were permitted to tour the brothel, including being shown the exact bed where Odom lost consciousness.
Hof told the Review-Journal in October that Odom had taken steps to keep the visit secret, asking prostitutes to sign confidentiality agreements, something Hof noted was an unusual request.
"Thousands of celebrities have been at my brothels, and some have spent more money than that, and none of them have asked for that (from the full staff)," Hof said.
"That's probably something he learned from the Kardashians and that whole L.A. scene," said Hof, who wasn't at the brothel when Odom made the demand.
Regarding Moore's switch from Republican to Libertarian, the party painted that change as a huge development.
"I personally believe this is the most substantial development in the history of the Libertarian Party in Nevada or anywhere else for that matter," Libertarian Party of Nevada spokesman Jason Weinman said. "John is the first Libertarian state legislator in any state since 1992 in New Hampshire."
Contact Bethany Barnes at bbarnes@reviewjournal.com or 702-477-3861. Find her on Twitter: @betsbarnes.