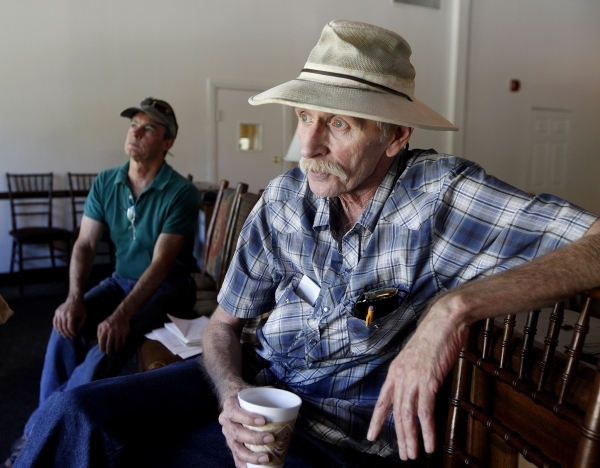 Bruce Boyd will be remembered as a self-taught naturalist whose work on butterflies of the Spring Mountains spurred the effort to protect habitat for the rare Mount Charleston blue butterfly, now an endangered species.
He died July 11 after a bout with cancer. He was 64.
"What impressed me about Bruce was his passionate commitment about what he referred to as 'bugs,'" his brother, Steven Boyd, said Monday. "He cared about two things: butterflies and his son."
His son, Bret Boyd, a biologist at the University of Illinois, said his dad would often take him on field trips to teach him about protecting the environment and learning about natural history.
His father's knowledge about local species helped shape Clark County's Multiple Species Habitat Conservation Plan. The signing of the landmark permit by Interior Secretary Bruce Babbitt to protect 78 species in November 2000 meant so much to the Boyds that Babbitt and Sen. Harry Reid, D-Nev., wrote an excuse for Bret to miss classess at Basic High School to attend the signing event.
"He was the last champion for protecting the Mount Charleston blue butterfly," Bret Boyd said, adding that in the early 1990s "they were all over the place."
But habitat loss in Lee Canyon's meadows blamed on human factors caused "a rapid and dramatic decline" in their numbers.
Bruce Boyd was born May 24, 1951 in Iowa Falls, Iowa. His family moved to California in 1958 and then to Henderson in 1978. His book, "Ice Age Butterflies of Mount Charleston and Red Rock Canyon," was published in 2013.
Contact Keith Rogers at krogers@reviewjournal.com or 702-383-0308. Find him on Twitter: @KeithRogers2.