Burning Man attendee critically injured when truck hits tent
September 6, 2017 - 2:14 pm
Updated September 6, 2017 - 4:07 pm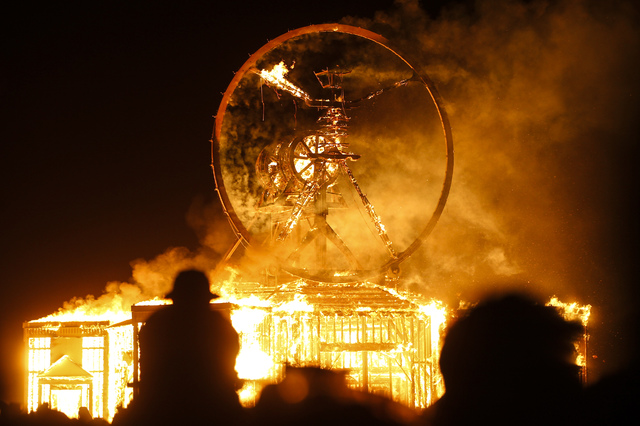 BLACK ROCK CITY — Northern Nevada authorities say a man suffered critical injuries after being hit by a vehicle during the Burning Man festival in the Black Rock Desert.
Pershing County Sheriff Jerry Allen told KRNV-TV that the vehicle ran into the tent the man was sleeping in on Monday. According to Allen, the driver was a Burning Man employee who had been operating a large truck with the headlights off.
Allen says the man suffered major injuries and was airlifted to a hospital in Reno. As of Tuesday, he was in an intensive care unit in unknown condition.
The incident follows the death of a festival attendee who ran into a fire and suffered fatal burns.