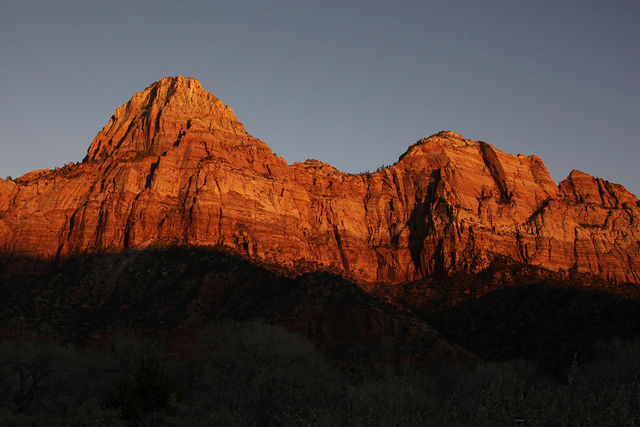 A 47-year-old California man rock-climbing in Utah's Zion National Park died over the weekend after falling in a canyon, according the National Park Service.
Park officials said Christopher H. Spencer of San Jose died Sunday after plunging about 80 feet down a steep slope in Zion Canyon.
Park spokeswoman Aly Baltrus said in a statement that Spencer was not connected by climbing rope or wearing a helmet when he fell.
Rescue crews flew Spencer to Dixie Regional Medical Center in nearby St. George. He died at the hospital.
He is the fourth person to die this year in Zion, which is Utah's most popular park.
In late September, a 34-year-old man died after rising floodwaters trapped him in one of the park's narrow canyons.