Campaign 2018: Nevada wants dark money group to register with state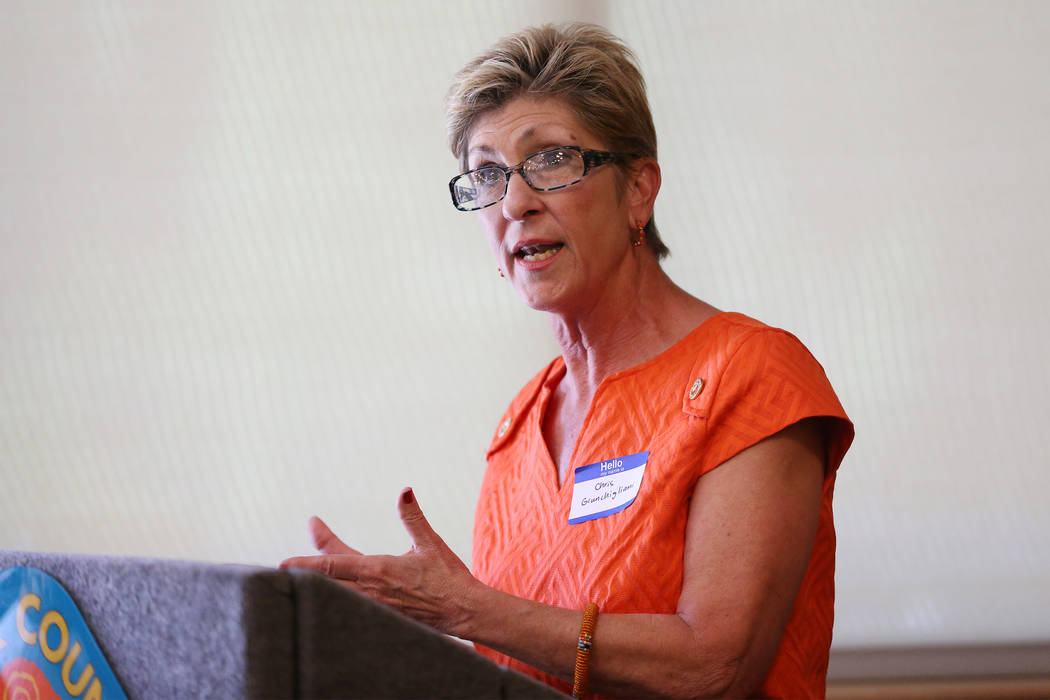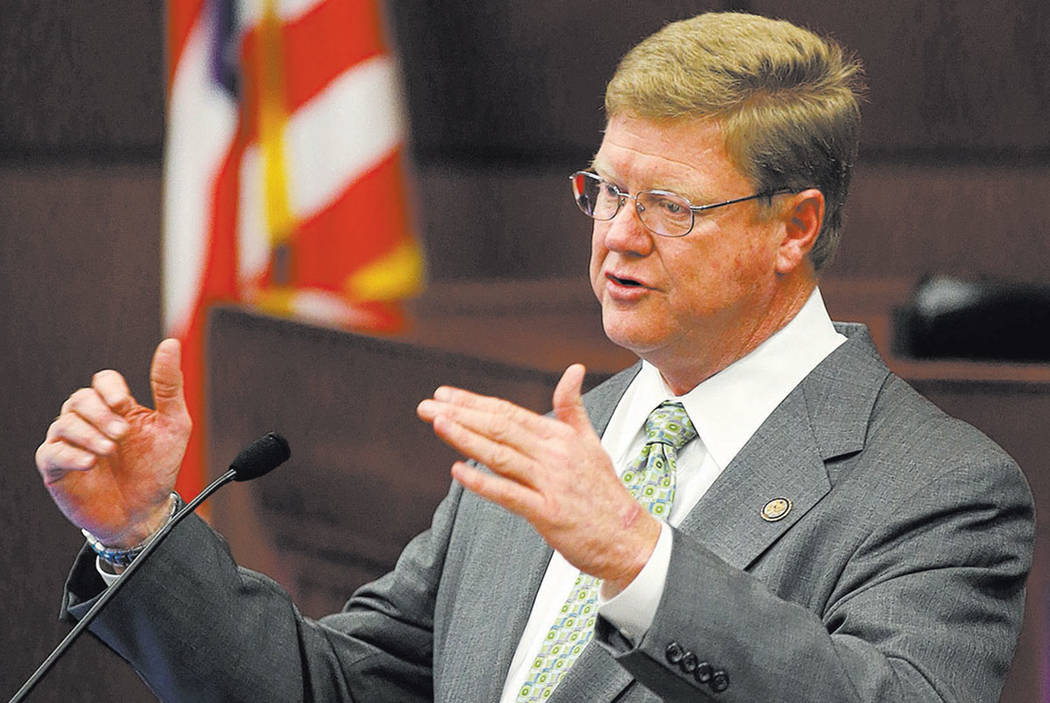 Nevada election officials are demanding a dark money group that ran ads attacking Chris Giunchigliani in the Democratic primary race register with the state as a political action group and disclose its donors.
The group, United for a Better Tomorrow, ran ads shortly before early voting started in May for the primary election attacking Giunchigliani in her run against fellow Clark County commissioner Steve Sisolak, who won the nomination. The group never registered, leaving questions about who or what groups funded the ads.
"Based on political advertising activity of United for a Better Tomorrow, it appears the organization meets the definition of a PAC and is therefore required to register with the Nevada Secretary of State's office," Wayne Thorley, deputy secretary of state of elections, wrote in a letter.
The letter called for the group to respond by July 27, but Jennifer Russell, spokeswoman for the secretary of state's office, said the state had granted the group's request for a 30-day extension.
"We have not heard back since then," she said.
Group goes after Amodei
The Sierra Club has launched what it's calling an "aggressive digital ad campaign" hitting Northern Nevada Congressman Mark Amodei over recent votes on environmental regulations.
The ads, which will run on the Reno-Gazette Journal's website, say "It appears that Rep. Amodei likes carbon, methane and air pollution more than he likes our kids. Rep. Amodei just voted twice against climate action and clean air."
The ads are based on two votes in the House of Representatives last month. In one, Amodei, like most House Republicans, voted to block funding for an Obama-era methane rule in the appropriations bill passed in July. The other vote was on a nonbinding resolution from Republicans denouncing carbon taxes.
"Mark Amodei has voted twice to put polluter interests above the people he represents by undermining clean air and climate action policies that would benefit everyone. In fact, it seems like he cares more about helping carbon, methane, and air pollution prosper than our own kids. It's time for Amodei to stand with his constituents, not with the polluters who are endangering the health of American families" Matthew Gravatt, Sierra Club's associate legislative director, said in a statement.
Amodei, seeking re-election in Nevada's 2nd Congressional District, is being challenged by Democrat Clint Koble. The district leans heavily Republican, and Amodei has carried the seat by more than 20 points in each of the last three elections.
Yes on 3 website
The group backing the constitutional amendment that would change how Nevada's energy market operates launched a campaign site last week that's designed to look like a news site.
The site, www.energyreportnv.com, features several articles by staff members and policy advisers for the Yes on 3 campaign that mirror many of the groups' ads and claims about what the Energy Choice Initiative (Question 3) will do if approved again by voters this fall.
News and notes
In a sign of potentially mending fences after a bitter primary bout, the SEIU Local 1107 announced recently that it's endorsing Sisolak in the race for governor against Republican Attorney General Adam Laxalt. The union, which represents roughly 19,000 Clark County government and health care workers in Southern Nevada, endorsed Giunchigliani in the primary.
Laxalt received endorsements from nearly a dozen mayors. They include Mike Giles (Lovelock), Al Litman (Mesquite), Melody VanCamp (Ely), Rod Woodbury (Boulder City), Tommy Rowe (Caliente), Geno Martini (Sparks), Chris Johnson (Elko), Dana Holbrook (Carlin), Di An Putnam (Winnemucca), Ken Tedford (Fallon) and Roy Edgington Jr. (Fernley).
The Human Rights Campaign endorsed 13 candidates in the Legislature. In the Senate, the HRC backed Marilyn Loop, Melanie Scheible and Julie Pazina. In the Assembly: Jennie Sherwood, Connie Munk, Kristee Watson, Michelle Gorelow, Shea Backus and incumbents Brittney Miller, Steve Yeager, Ozzie Fumo, Lesley Cohen and Sandra Jauregui.
Contact Capital Bureau Chief Colton Lochhead at clochhead@reviewjournal.com or 775-461-3820. Follow @ColtonLochhead on Twitter. Contact Ramona Giwargis at rgiwargis@reviewjournal.com or 702-380-4538. Follow @RamonaGiwargis on Twitter.