CCSD takes foodie approach in pleasing students' palates
Updated April 25, 2017 - 5:36 pm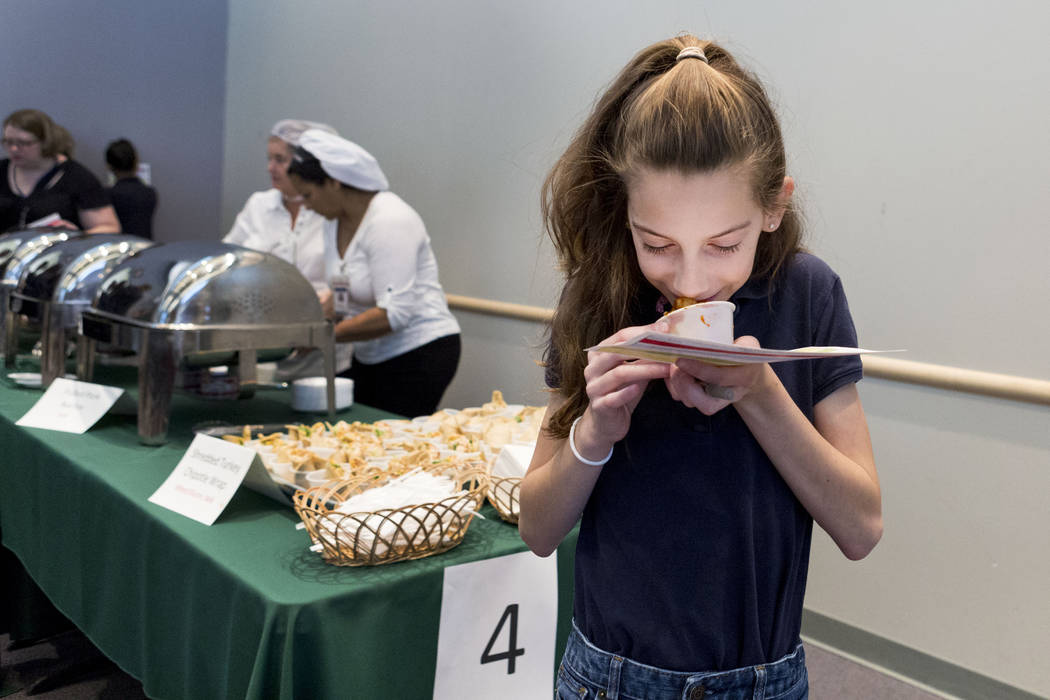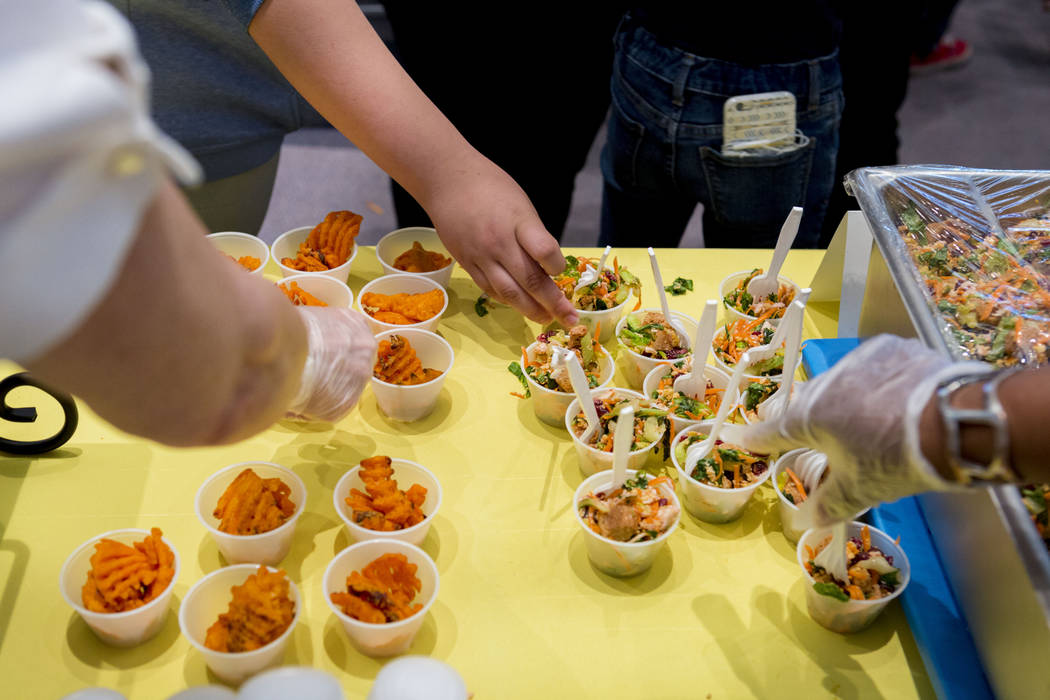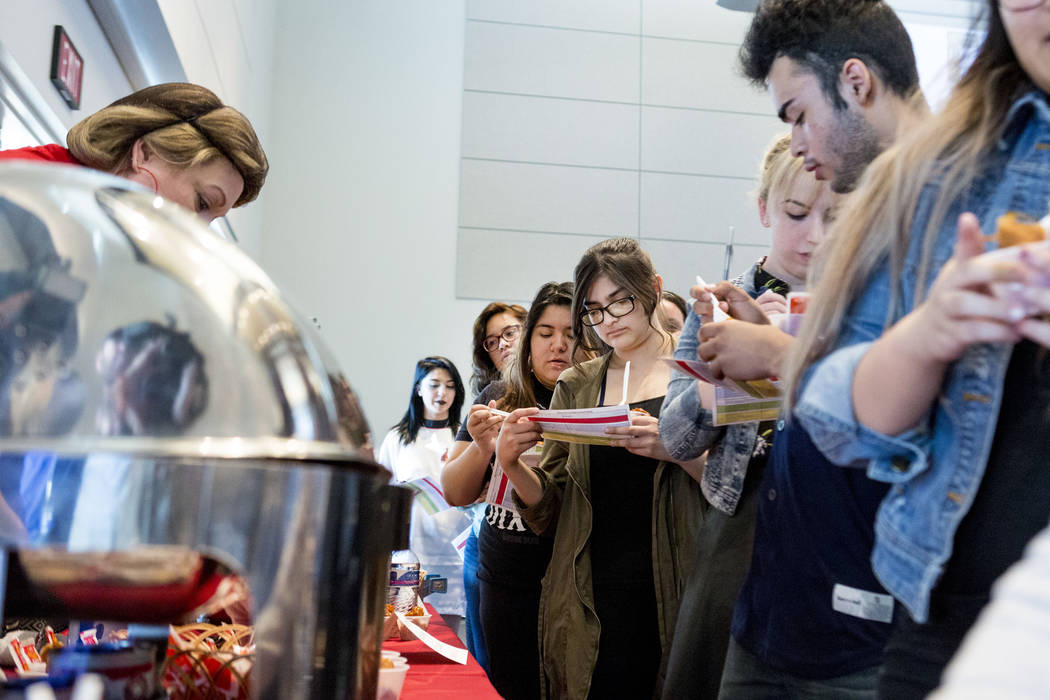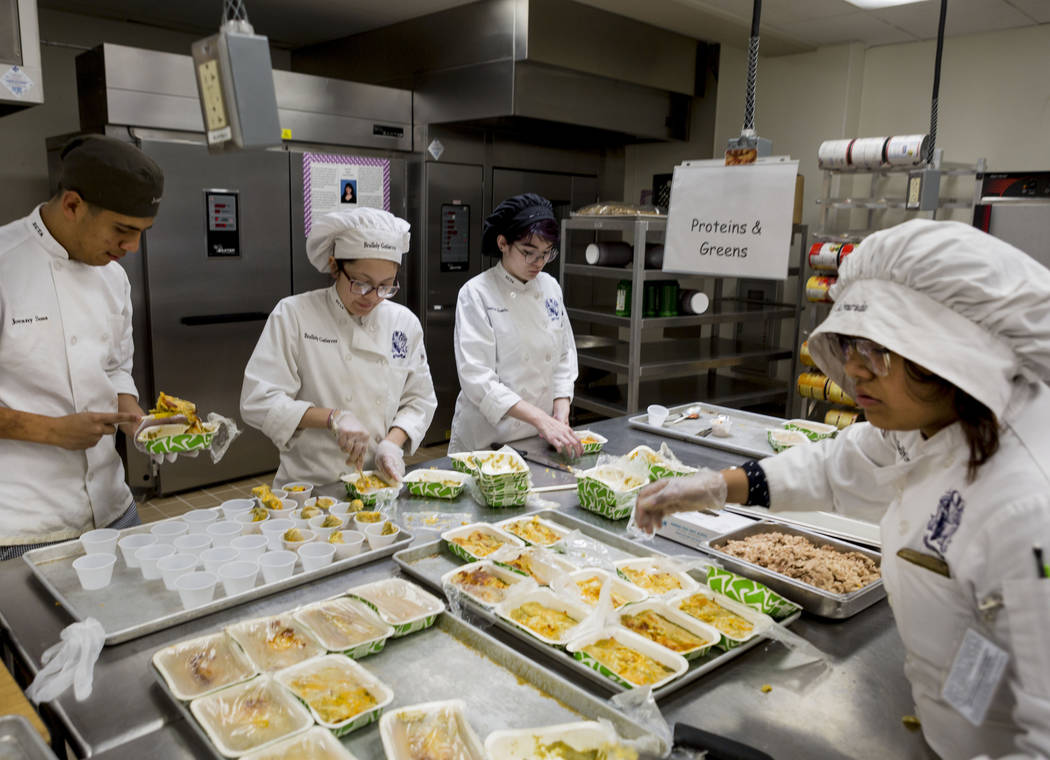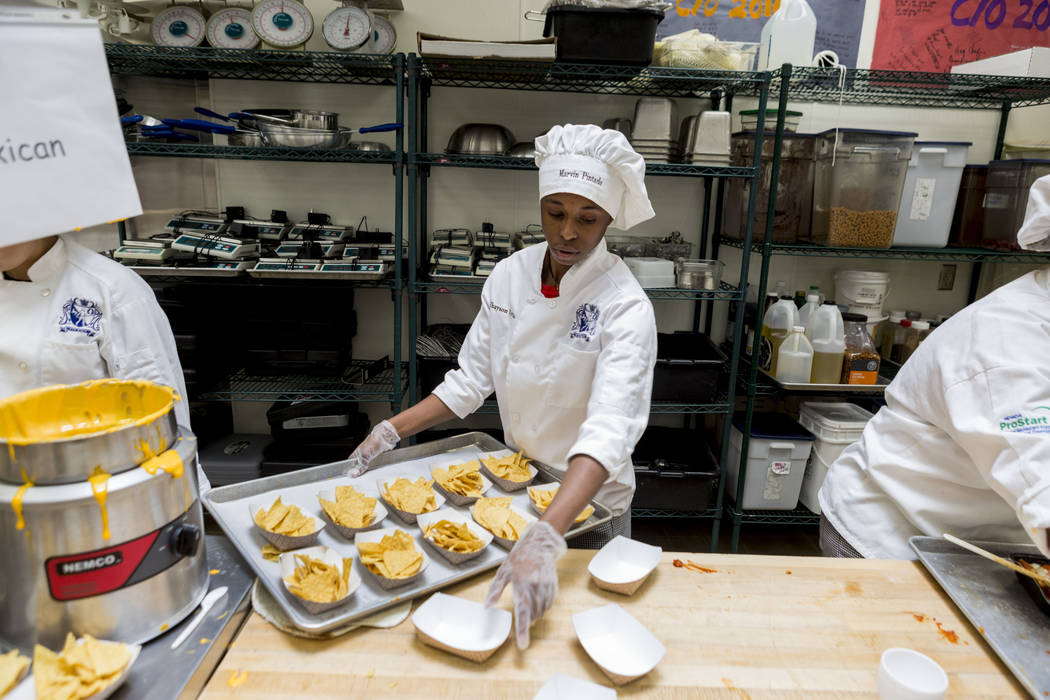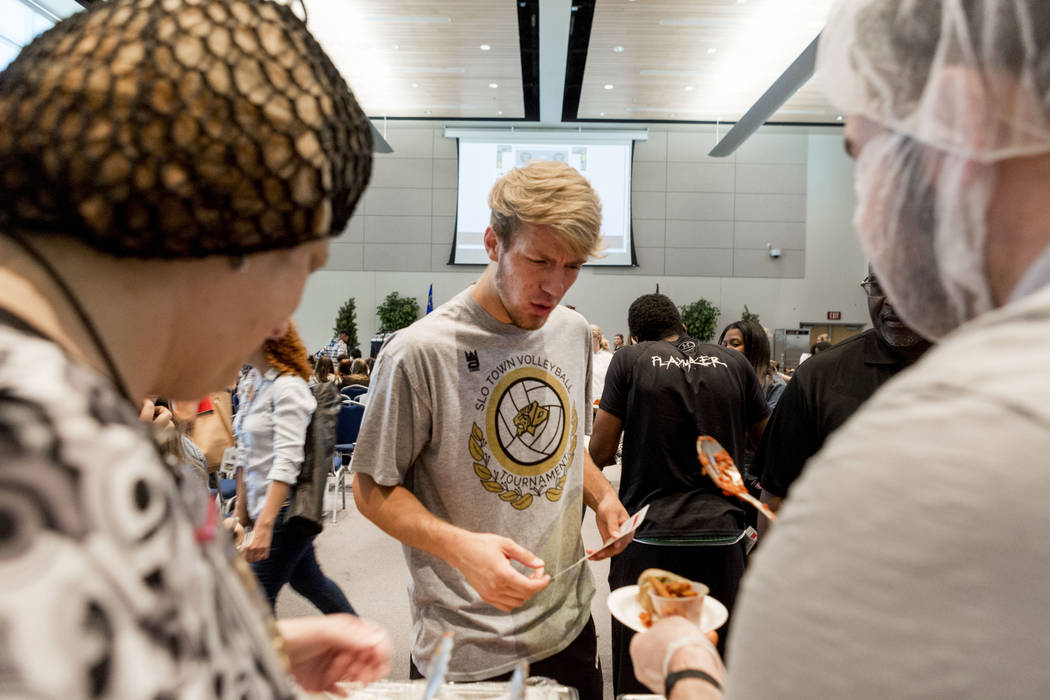 "Do you consider yourself a foodie?"
Ada Rivera, a Clark County School District food service supervisor, posed that question to a student as he walked by her food station at the district's Menu Concept Expo on Tuesday.
"Yes," he replied.
"All right, then, you're in the right place!" Rivera said with a chuckle.
The expo, held at the East Career and Technical Academy, was a way for students from eight schools to sample 20 food items and provide feedback on a scorecard.
Lori Hayon, a registered dietitian for the district's food service, said input from the expo would be channeled into menu choices for the 2017-18 school year.
"How many of you eat our food in the cafeteria?" Hayon asked the 200 students who had gathered before they rotated to sample foods from different stations.
About half the students raised their hands.
The response was no surprise to Hayon. "Previously, the menus were designed by the dietitians behind closed doors, administrators who didn't really involve the students," she said.
She said the food service dietitians came up with the idea for a menu expo after hearing it was a national trend.
"They bring the menu concepts ahead of time for the next school year. And they sample them with the students to get feedback," Hayon said. "It really was about getting their input so we can fashion our menu."
Culinary students at the technical academy prepared the food that morning with the help of district food supervisors like Rivera.
Some of the menu items included a black bean burger, a chipotle turkey wrap, veggie egg rolls and penne pasta with meatballs.
In making foods students want to eat, "one of our biggest obstacles is the federal guidelines," Hayon said, like the amount of sodium and saturated fat in food.
"The problem with being such a large district is the manufacturers don't comply," she said of the federal regulations.
Hayon said a lot of students are used to flavorful foods, often filled with sodium. But there are ways to find substitute foods that are lower in sodium. "We use culinary chefs and students to help make it taste better," she said.
Kallie Yenchek, a 13-year-old from Ralph Cadwallader Middle School, sampled the penne and meatballs. "It's like the best thing I've had, actually," she said.
Her schoolmate Morgan Renfro, 11, agreed, but both girls were reluctant to try the meatball sandwich because of the pepperoncinis, which they thought were jalepenos.
Brandon Kampshoff, a senior at the training academy, said of the Chinese food he sampled: "I thought I wouldn't buy it, but it's worth it."
Of the food groups he had yet to sample, Kampshoff said they looked "pretty satisfying. I cannot wait to eat it!"
Contact Brooke Wanser at bwanser@reviewjournal.com. Follow @Bwanser_LVRJ on Twitter.
Scoring the Food
Students were given a scorecard and asked to rank each food they sampled on a scale of 1-10 for appearance and taste.
The card asked if they would buy it for lunch, and had room for additional comments.
Food options
Chinese: Sriracha honey chicken with yakisoba noodles; teriyaki bites with vegetable fried rice; veggie egg roll with sweet and sour sauce.
Mexican: Cheese enchilada with green or red sauce; pulled pork nachos; shredded turkey chipotle wrap.
Italian: Meatball sandwich on hoagie with marinara, mozarella and pepperoncini; penne pasta with meatballs.
American: Shredded turkey salad with raspberry vinaigrette; tuna salad wrap; BBQ pork on pretzel bun; pulled pork mac and cheese.