City launching negotiations to bring water to Faraday, Apex
September 7, 2016 - 9:31 pm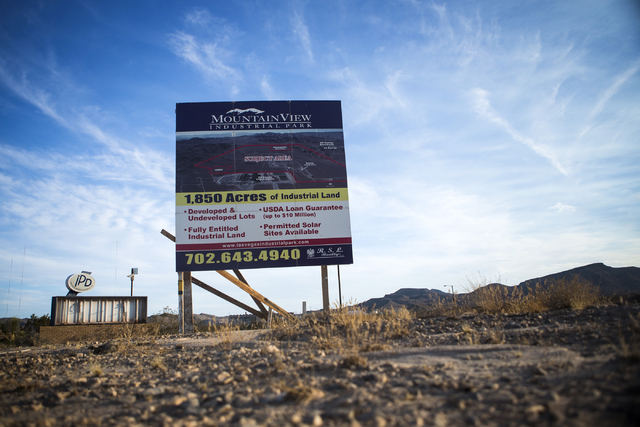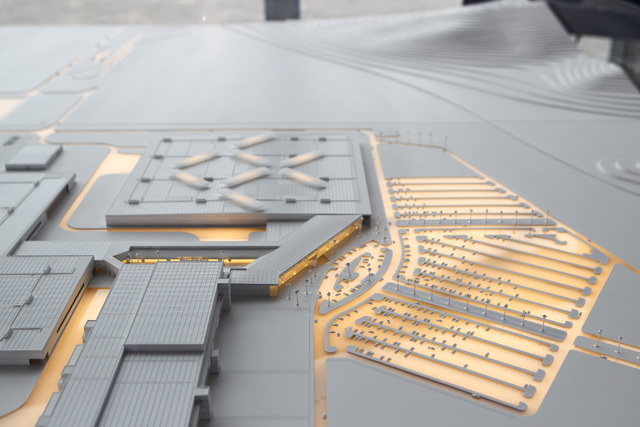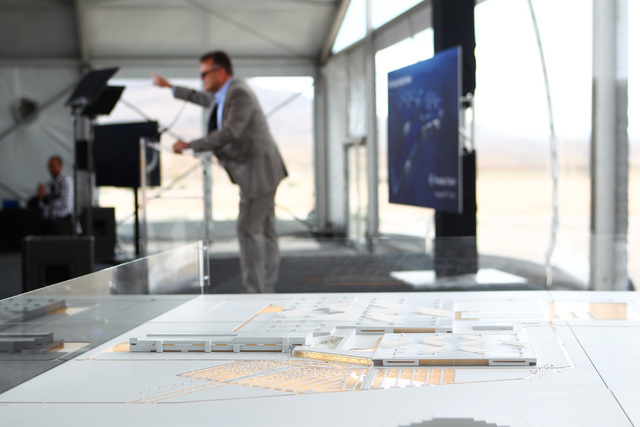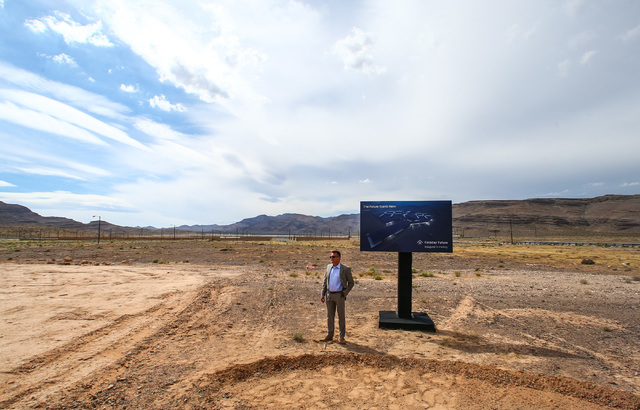 Water could flow by March 2018 to Faraday Future and other tenants that might someday move into the Apex Industrial Complex.
With no discussion, the North Las Vegas City Council unanimously agreed Wednesday night to start negotiating with a company to design, build and help secure the financing for a $185 million infrastructure project that would connect Apex to the city's water supply system.
North Las Vegas Infrastructure Investment and Construction was the only company that responded to the city's call for developers interested in building the water and sewer lines on the vacant swath of land, which lacks access to utilities.
If a contract is secured, the company would build sewer, groundwater and surface water systems, with a wastewater plant by December 2017, a city report issued this month shows. The wastewater plant would open and water connections to Faraday Future would be completed by March 2018.
The company would get a breakup fee of up to $180,000 if city officials fail to meet their obligations in the deal, the city report shows.
Faraday Future executives haven't said when they plan to open a $1 billion factory at Apex, nor when the first electric cars will roll off the assembly line at the 3 million-square-foot facility.
In a related move, the City Council on Wednesday unanimously backed a resolution to support the drafting of a state bill that will allow the city to regain control as the exclusive water dealer for Apex.
North Las Vegas was the sole water dealer for Apex until December, when the state Legislature, during a special session, approved a bill that took away that right and named the Southern Nevada Water Authority as the complex's exclusive provider.
Earlier this summer, the water authority and the City Council agreed to launch efforts aimed at reversing the Legislature's move. Both sides also approved a deal that lets the authority revert to its previous role as wholesaler while allowing North Las Vegas to serve as the sole distributor as the bill works its way through the Legislature.
The water authority is designing the infrastructure project that will deliver water to Apex. After the project is built, the authority will cede maintenance and operating duties for the project to the North Las Vegas utilities department.
The project will be funded by state bonds that will be repaid by businesses operating at Apex.
Contact Art Marroquin at amarroquin@reviewjournal.com or 702-383-0336. Find @AMarroquin_LV on Twitter.