Congress starting to move on tax break bill
December 3, 2014 - 1:40 pm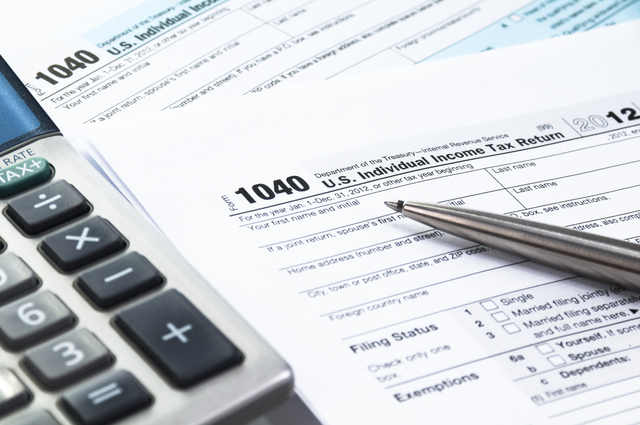 WASHINGTON — Congress will begin action this week on a tax break bill that would enable Nevadans to continue deducting their state and local sales taxes for at least one more year.
The same bill would throw a one-year life raft to underwater homeowners who have obtained forgiveness on portions of their mortgages or who have completed short sales — a key benefit in Nevada that was among states hit the hardest by the housing crash. It would shield the amount that was forgiven, which otherwise would be taxed as income.
The provisions that resonate in the Silver State are among more than 50 tax breaks affecting millions of individuals and businesses that would be extended through the end of this year, and thus available when people fill out their tax returns in the spring.
"If we can get through the politics, I think we'll get something done on that," Sen. Dean Heller, R-Nev., said Tuesday of the so-called "tax extender" bill. "There are some very important provisions in there. We haven't had a chance to look at the whole package but overall it needs to pass.
"We need to move something forward to make sure there will be no burdensome taxes on American taxpayers," said Heller, who has sponsored the tax break for mortgage forgiveness with Sen. Debbie Stabenow, D-Mich.
An emerging deal that would have made some of the tax breaks permanent was scrapped last week after President Barack Obama threatened a veto on the grounds it tilted too far to business and did not address key benefits for families, such as the Earned Income Tax Credit and the Child Tax Credit.
As the House was preparing to vote today, some lawmakers still would like to see some of the tax breaks made permanent. But with time running short in this year's session, many were becoming resigned to the one-year fallback.
Senate Majority Leader Harry Reid of Nevada would not say Tuesday what action the Senate would take.
"Let's see what (the House) sends us, what's in it, and we'll make that decision then," he said.
White House spokesman Josh Earnest expressed concerns Monday about a one-year extension but stopped short of issuing a new veto threat.
Among the biggest breaks for businesses are a tax credit for research and development, an exemption that allows companies to shield foreign profits from being taxed by the U.S., and several provisions that allow businesses to write off capital investments more quickly.
Businesses have lobbied Congress to pass a long-term tax bill, but lawmakers unable to make progress on comprehensive reform end up in annual scrambles to renew tax breaks that cater to specialized constituencies. For instance, one allows elementary and high school teachers to deduct classroom items they purchase out of pocket. Another extends a tax break for college tuition.
"I hate to say that it's difficult for Congress to walk and chew gum at the same time, but sometimes it is," said Rachelle Bernstein, vice president and tax counsel for National Retail Federation. "We've been through this over and over again."
The largest benefit allows taxpayers to choose whether to deduct state income taxes or state and local sales taxes from their federal taxable income. It is of particular benefit to Nevada and six other states that do not have an income tax.
In 2012, 280,000 Nevadans claimed the deduction — 22 percent of taxpayers in the state, according to the Internal Revenue Service.
Nevadans claimed an average deduction of $332 that year.
The Associated Press contributed to this report. Contact Stephens Washington Bureau Chief Steve Tetreault at stetreault@stephensmedia.com or 202-783-1760. Find him on Twitter: @STetreaultDC.