Consultant suggests leniency for minor offenders in Nevada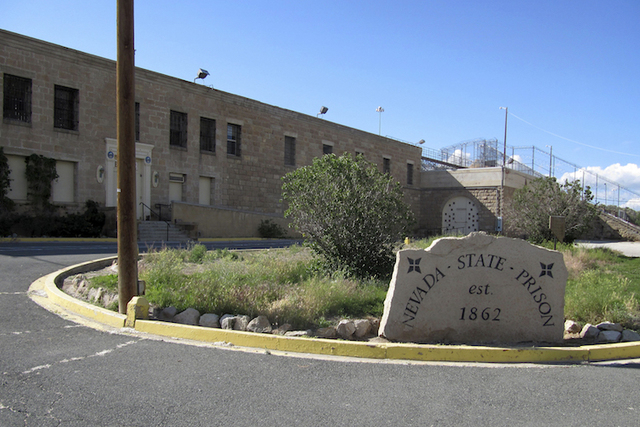 CARSON CITY — Nevada should re-evaluate sentencing ranges for some felony crimes and make better use of probation for low-level, non-violent offenders to keep its prison population in check, a criminal justice consultant said Friday.
"You probably have a lot of low-risk prisoners in your prison system," James Austin, president of JFA Institute, told members of the Advisory Commission on the Administration of Justice, a standing state panel of judges, prosecutors, law enforcement and criminal justice administrators who regularly review Nevada crime trends and policy ramifications.
The JFA Institute is a nonprofit agency that works with federal, state and local government agencies to evaluate criminal justice practices.
Nevada's prison rates have declined from a high of about 520 per 100,000 in population to about 450 per 100,000. Crime rates also have fallen, and the state's recidivism rate of 27 percent is far below 50 percent nationally, Austin said.
But the state's prison population is trending higher, a fact Austin attributed to judges using the option of probation less often for lower-risk offenders and a decline in parole releases.
In 2015, Nevada's total prison population was 13,692, a 7 percent increase from 2010. During that time, overall parole releases fell 10 percentage points, to 54 percent from 64 percent.
"Prison populations are very sensitive to length of stay," Austin said.
Austin also suggested re-evaluating sentencing for Class B felonies, which include hundreds of wide-ranging crimes — from staging dog fights or pedaling vehicle parts with altered or removed identification numbers to giving drugs to a child and home invasion. The category requires a minimum of up to a year in prison and varying maximums up to 20 years.
Class B felons dominate Nevada's prison population, and account for more than half of all inmates, Austin said. He recommended shrinking the range of sentences for some offenses.
"If it is not dealt with, you are probably going to see a forecast of another 2,000 to 3,000 inmates very quickly," he said.
Douglas County District Attorney Mark Jackson reiterated his frequent criticism that not enough details are provided to know who is in prison and for what.
"If we're going to have a serious discussion about what's best for Nevada … then we need to figure out who's in prison," he said.
"I would tell you from what I see … I think it's darn hard to get to prison in the state of Nevada," Jackson said. "I think you have to work really hard to get to prison."
He added, "I want to be sure the people who deserve to be in prison remain in prison."
Nevada Chief Justice James Hardesty, who chairs the advisory commission, said he agrees sentencing length plays a significant role in prison population numbers and discussion is needed.
"Category B's are a wide range of crimes," Hardesty said.
"No one is suggesting that people shouldn't go to prison if they belong there," he said.
"I think that the one thing the commission could do is have that debate."
Nevada's discussion comes as other states and the federal government are reforming criminal justice guidelines.
California in 2011 was ordered by the federal courts to release more than 30,000 inmates because of prison overcrowding. In 2014, voters there approved a proposition reducing drug possession and other low-level crimes from felonies to misdemeanors, allowing those inmates to be released.
Contact Sandra Chereb at schereb@reviewjournal.com or 775-461-3821. Follow her on twitter: @SandraChereb