Dems to hold primary debate in Nevada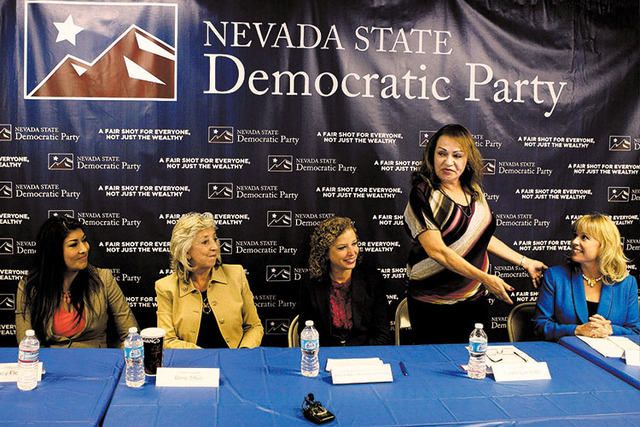 WASHINGTON — Don't know if they will need many podiums, but Democrats on Tuesday said one of their presidential primary debates will be held in Nevada.
The Democratic National Committee set six officially sanctioned debates beginning this fall. One will be held in each of the four early primary and caucus states – Nevada, South Carolina, New Hampshire and Iowa. Two others will be decided later.
Party chairman Rep. Debbie Wasserman Schultz of Florida said committee officials will begin working with potential debate sponsors. She said dates and locations would be announced later.
So far, front-runner Hillary Clinton and Vermont independent Sen. Bernie Sanders have announced they are candidates for the Democratic nomination. Former Maryland Gov. Martin O'Malley is expected to announce soon.
Former Virginia Sen. Jim Webb and former Rhode Island Gov. Lincoln Chafee also have said they are considering running for president as Democrats.
Republicans in January announced nine presidential primary debates, from August through March 1, 2016, with the possibility of adding three more.
Republican hopefuls will debate in Nevada this December, with the event to be televised by CNN. A date and a site have not yet been announced.