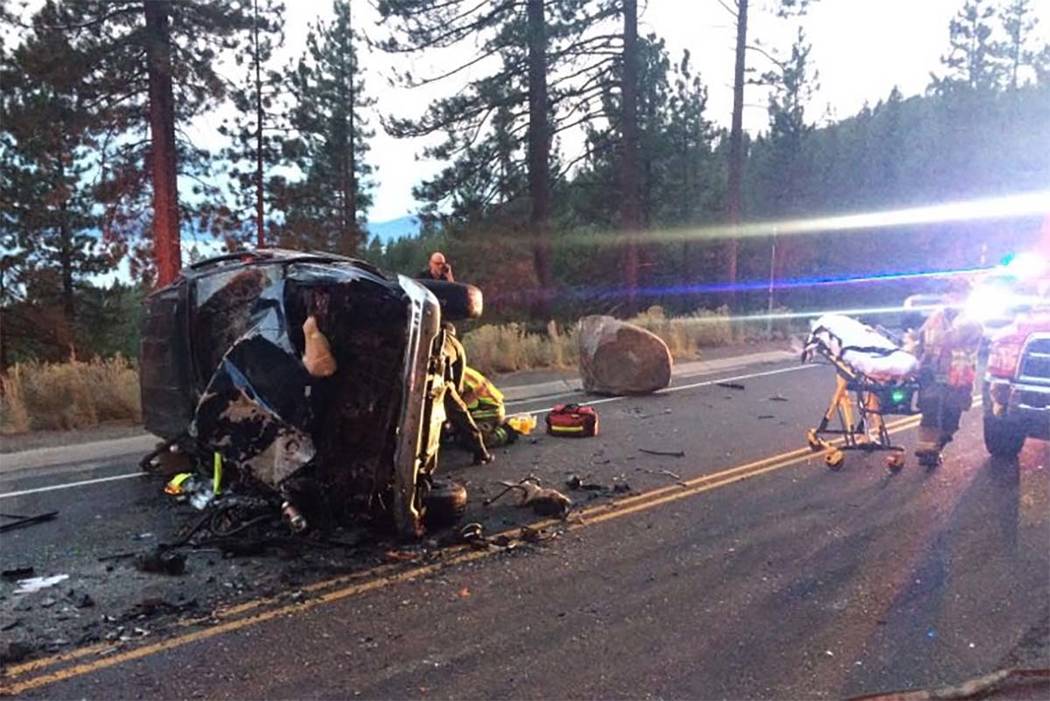 RENO — Authorities say a driver was hospitalized Tuesday after a single-vehicle crash involving a boulder on a Nevada highway next to Lake Tahoe.
The Nevada Highway Patrol reported finding the person in a vehicle on its side next to a 4-foot boulder a little before 6 a.m. on state Route 28.
KOLO-TV in Reno reports that investigators weren't immediately sure if the boulder hit the car or if the car crashed into the rock a few miles north of U.S. Highway 50.
The highway was closed in both directions for about two hours after the accident.