Emergency roundup ordered for starving horses near Las Vegas
August 28, 2015 - 6:53 pm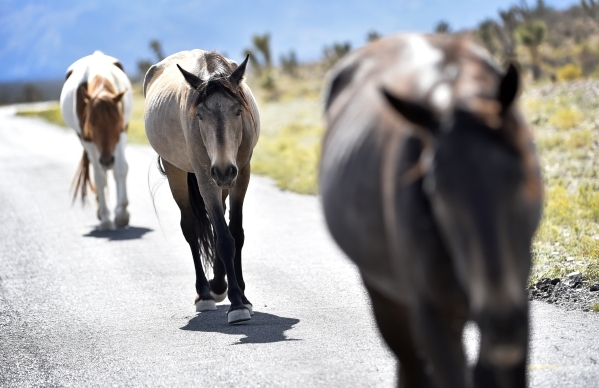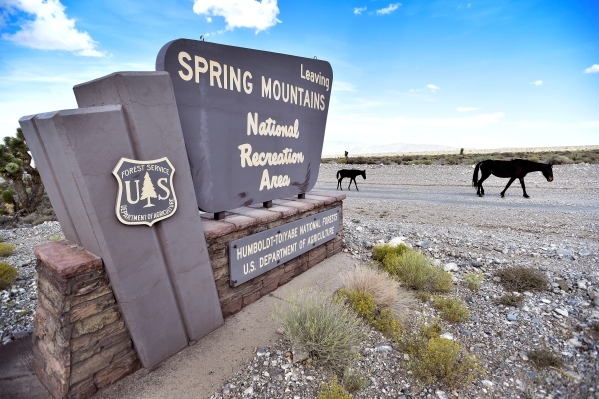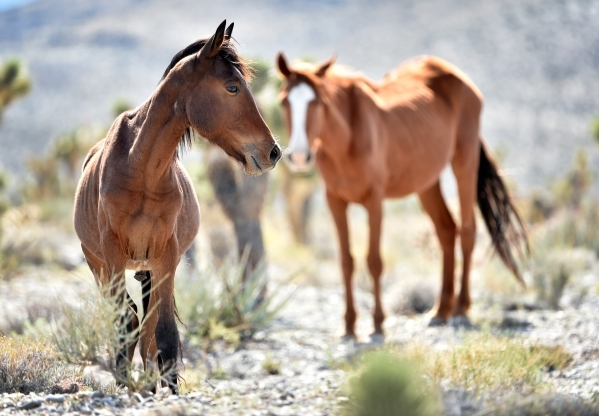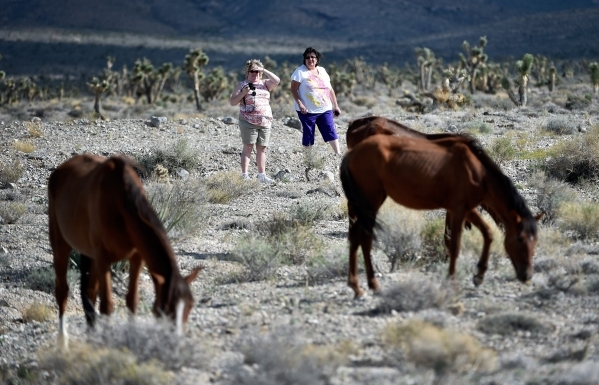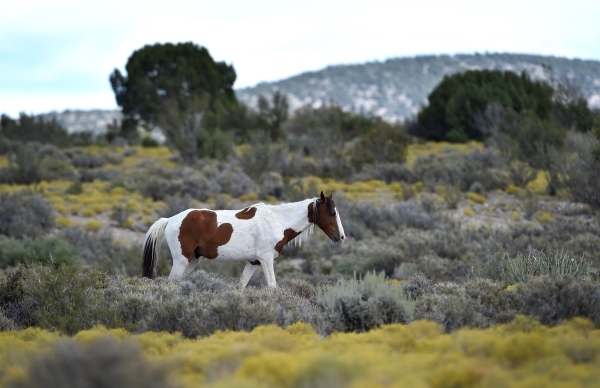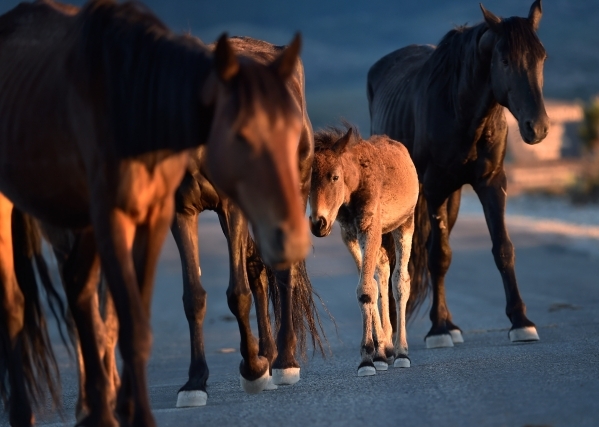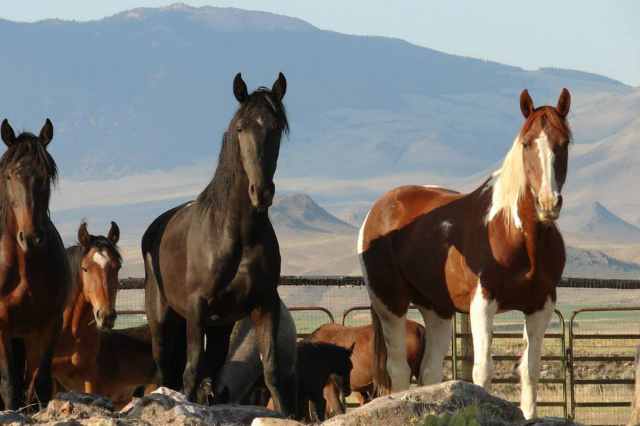 Federal authorities announced plans Friday to round up as many as 200 wild horses to save them from starvation in the mountains outside of Las Vegas.
The Bureau of Land Management will launch the emergency gather Saturday near the small community of Cold Creek, in the Spring Mountains about 50 miles northwest of Las Vegas.
Drought and overpopulation have left the horses with little natural forage and forced them to travel more than 10 miles between water sources, according to the federal agency.
Karla Norris, assistant manager for the BLM's Southern Nevada district, toured the area with a veterinarian Wednesday. She said they saw almost 80 horses with conditions ranging from "exceptionally emaciated to thin."
The veterinarian estimated up to half of the herd might not make it through the winter, Norris said. "Their body condition is just horrific."
Hay and water will be used to lure the horses into corrals. The operation could last from a week to a month, with a veterinarian on site throughout.
Norris said they hope to collect the most emaciated animals, but the overall goal is to reduce competition for scarce resources in the BLM's Wheeler Pass Herd Management Area, a 102,000-acre swath of public land surrounding Cold Creek.
Even after 200 horses are removed, more than 250 will remain in the area, she said.
The situation is a microcosm of what the BLM is dealing with across the West, where there are too many wild horses and not enough resources to manage them or places to keep them once they're removed from the range.
A population survey in May counted about 470 adult horses in the Wheeler Pass Herd Management Area. Norris said the area shouldn't have more than 66 horses, according to the BLM's own "appropriate management level" for what the land can sustain.
The agency's last roundup there in 2007 removed 101 animals, but a wild horse herd can double in size every four to five years, Norris said.
Rhea Little moved to Cold Creek 10 years ago because of her love of wild horses. She said she understands rounding up some of the animals to keep them from starving, but she's skeptical of both the BLM's tactics and its motives.
"I'm hoping I'm wrong, and they'll be a little more compassionate," she said.
Little also questions the agency's figures. She puts the population at more like 300, and she predicted that seeing one will become a rare treat for Cold Creek's 80 or so full-time residents once two-thirds of the herd has been hauled away.
"It's a beautiful area, and it won't be the same without our horses," she said.
The animals that are rounded up starting Saturday will be transported about 60 miles to a temporary holding facility at the BLM-owned Oliver Ranch on state Route 159 in Red Rock Canyon, where they will be examined and provided with water and hay.
Once the horses are strong enough for a longer trip, Norris said they will be moved to a private ranch in Utah "because we don't have any room in our BLM facilities."
After four to five months of being fattened up and cared for, the horses will be trucked to a BLM facility to be offered for sale or adoption. Those that do not find homes will live out their lives at off-range holding pastures in the Midwest, Norris said.
The BLM cares for about 40,000 once-wild horses at facilities nationwide, she said.
BLM employees have observed horses in the Cold Creek area browsing on the bark of Joshua trees and other forage that lacks sufficient nutrients. Norris said it's unusual and "not very healthy" behavior that speaks to the herd's desperation.
"It's like us being hungry so we're eating paper," she said. "They're starving basically. They're starving to death."
A hotline with recorded information about the roundup has been established at 775-861-6700. Reports also will be posted on the BLM's Southern Nevada District website at http://www.blm.gov/nv/st/en/fo/lvfo.html.
Contact Henry Brean at hbrean@reviewjournal.com or 702-383-0350. Find him on Twitter: @RefriedBrean