Ex-Nevada Test Site workers honored on Cold War Patriots Day – PHOTOS
October 28, 2019 - 9:42 pm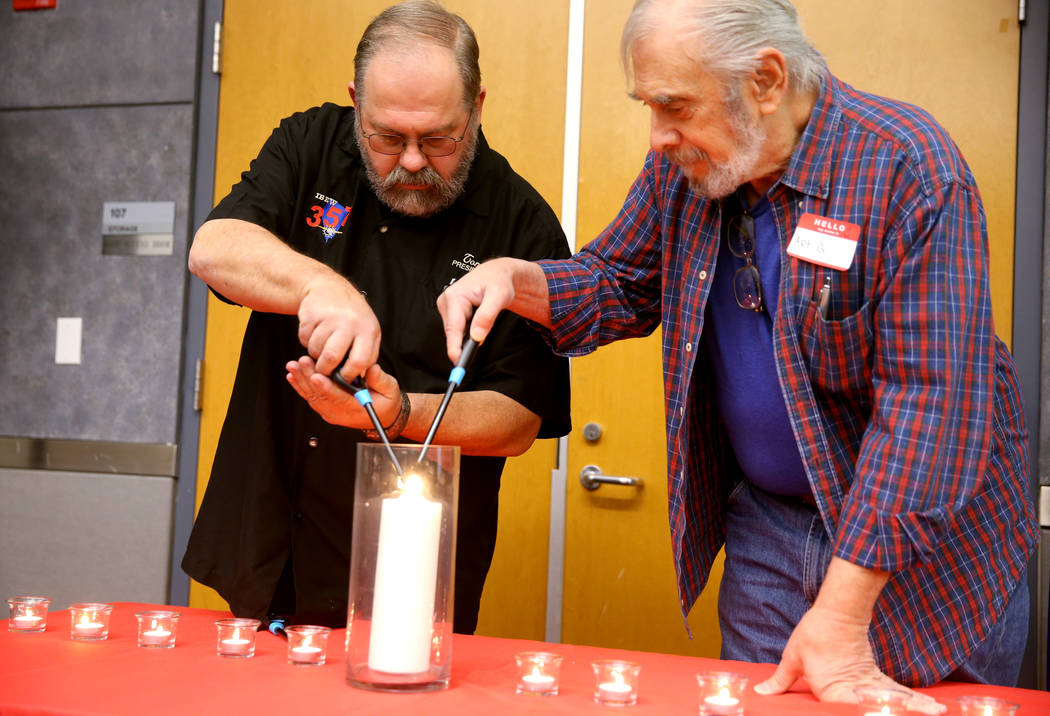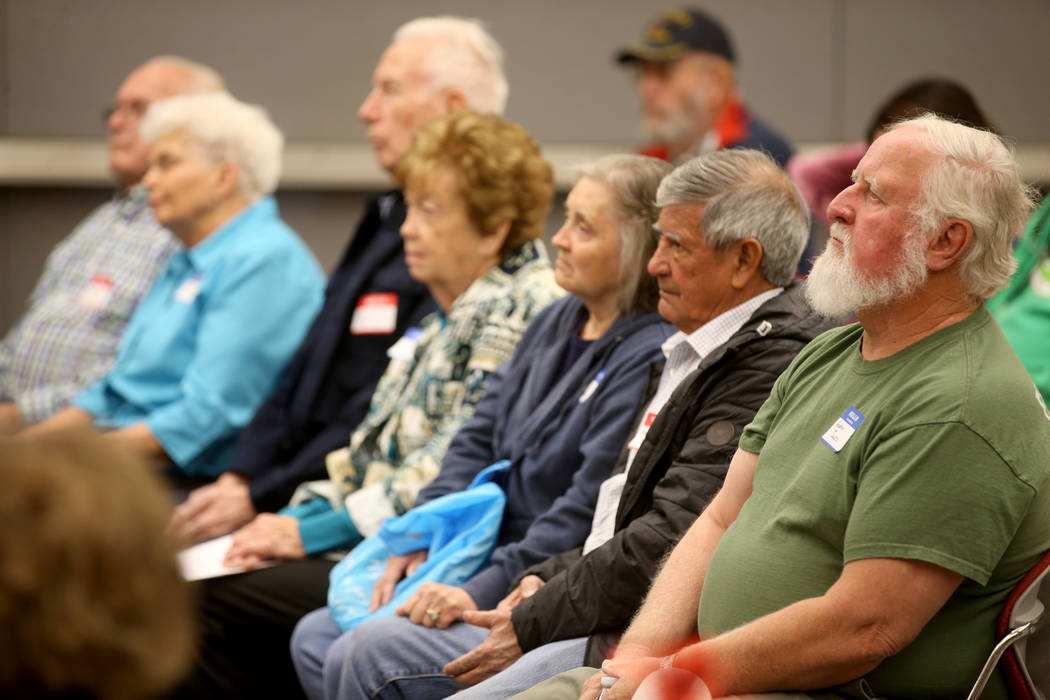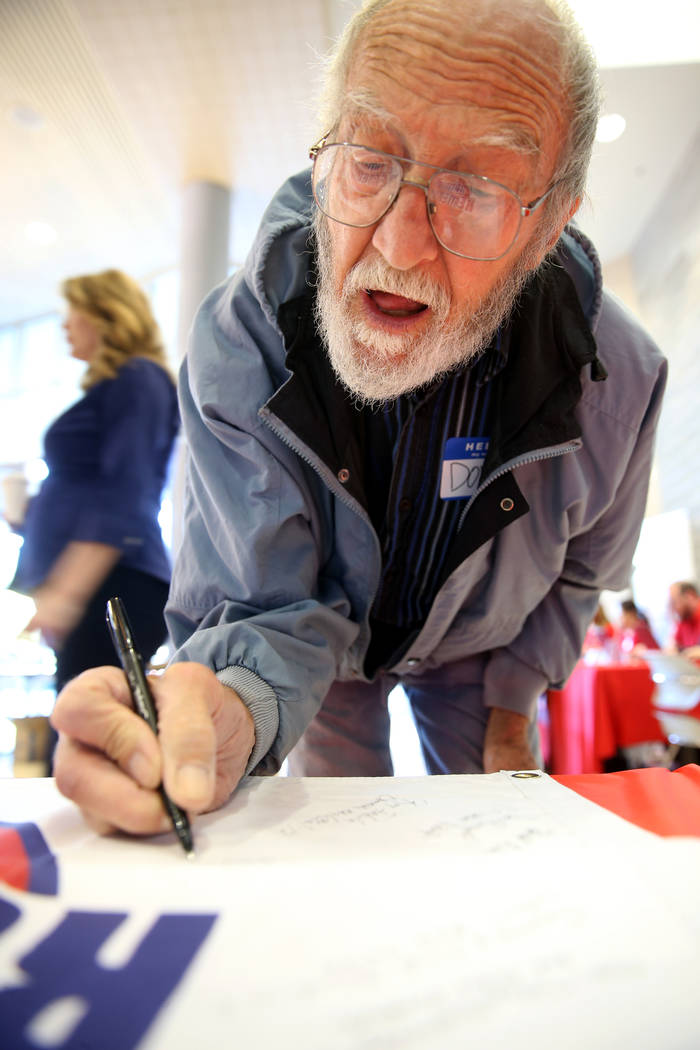 Former Nevada Test Site workers who died in 2019 year were honored Monday at the 11th Annual Cold War Patriots National Day of Remembrance at the National Atomic Testing Museum in Las Vegas.
The names of 94 veterans and civilians who died since last year's ceremony were read, and candles were lighted in their honor.
Held at 10 sites across the country, the was organized by the Cold War Patriots, a community resource organization that advocates for nuclear weapons and uranium worker benefits.
The Nevada Test Site, where full-scale nuclear weapons tests were conducted from 1951 to 1992, is now called the Nevada National Security Site.