Extreme heat and cold figure in state records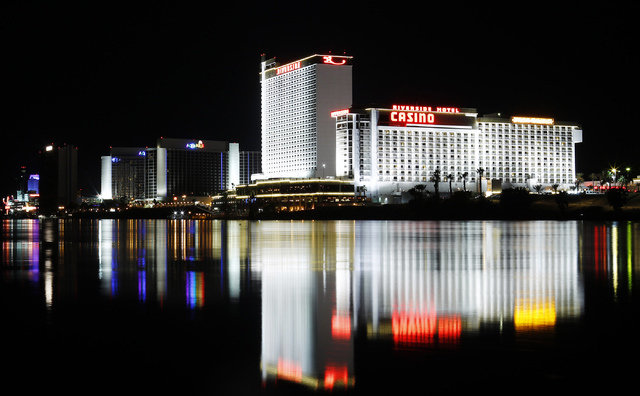 The desert is home to some extreme temperatures, and Nevada is no exception.
The hottest temperature recorded in the state was 125 degrees on July 29, 1994, in Laughlin, which happens to be one of the lowest places in the Silver State, at 605 feet above sea level. The town at the time was a quiet strip of casinos along the Colorado River with a few apartment complexes. Much of the services and shopping were across the river, in Bullhead City, Ariz.
Only two other states have recorded higher temperatures: Lake Havasu, Ariz., about 50 miles downstream on the Colorado, recorded a temperature of 128 degrees about a month before Nevada's record; and Death Valley in California holds the world's record at 134, recorded in 1913.
Laughlin is approximately 500 miles due south of the location boasting the coldest recorded temperature in Nevada.
San Jacinto near Jackpot recorded minus 50 degrees on Jan. 8, 1937. The location, at an elevation of 5,200 feet, isn't even a wide spot on the road. It sits on a small side street off of U.S. Highway 93, a few miles shy of the Northern Nevada border. Peering at the spot on Google Maps reveals some corrals and a building that appears to be a stable.
There was never much there. The area was named for the San Jacinto Ranch, which was owned by Jasper Harrell and John Sparks, Nevada's governor from 1903 to 1908, according to Helen S. Carlson's "Nevada Place Names: A Geographical Dictionary." Sparks hailed from Texas and named the ranch after the battle of San Jacinto, a pivotal battle in the Texas revolution.
The battle was named after a nearby river, which was in turn named for a Silesian nobleman who became a monk.
There was a post office in San Jacinto from 1898 to 1938, and it's a fluke of the relatively brief habitation that allowed the state's lowest temperature to be recorded.
Contact East Valley View reporter F. Andrew Taylor at ataylor@viewnews.com or 702-380-4532.

Celebrating the Silver State