Family plans to breathe new life into Tonopah
February 6, 2016 - 7:29 pm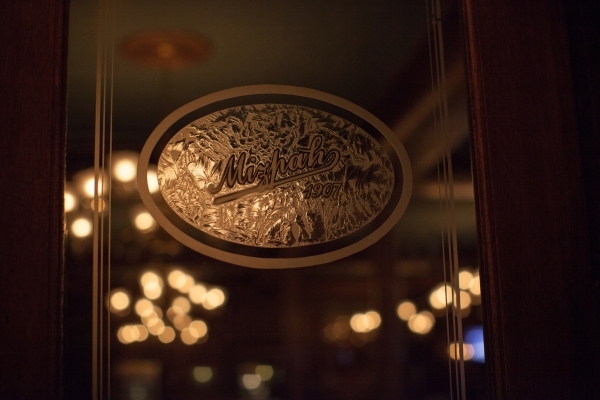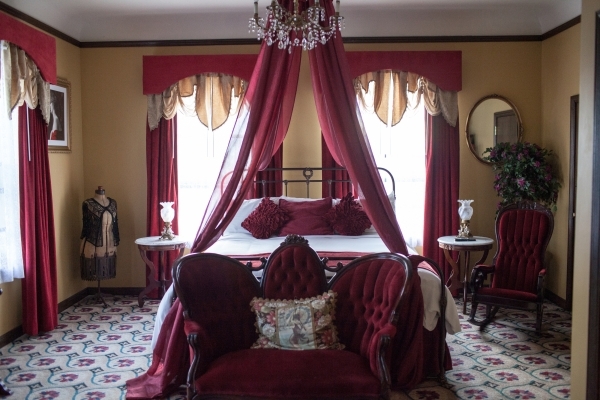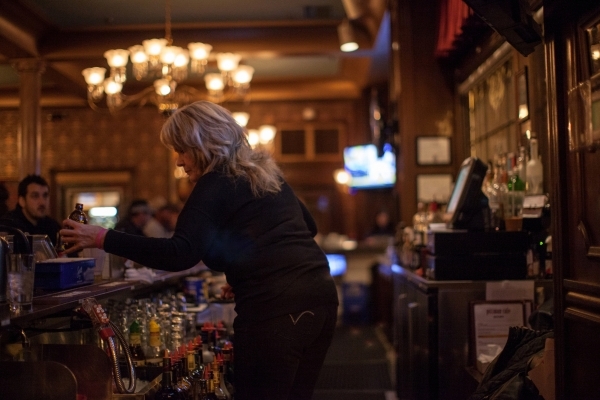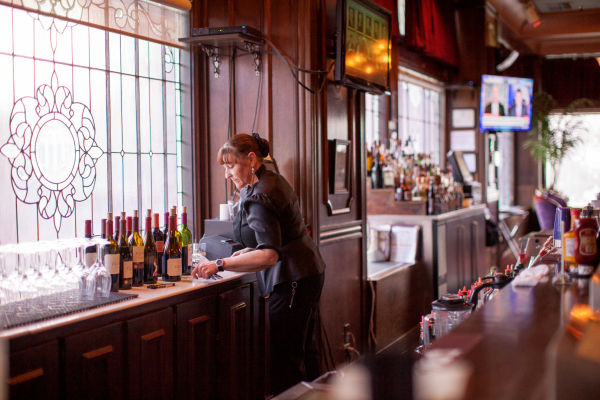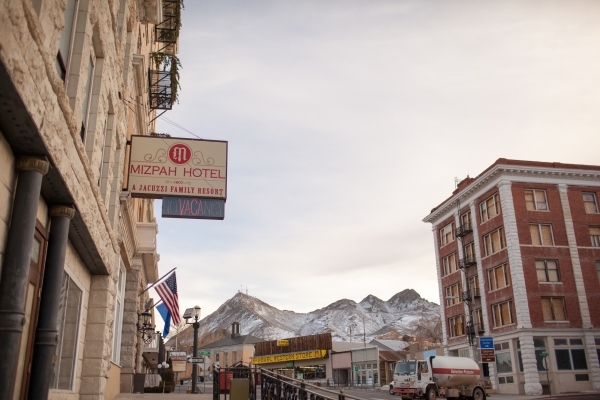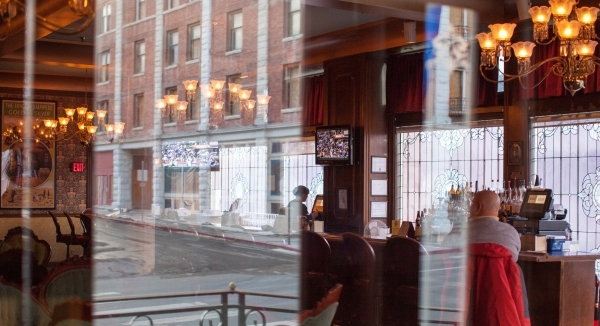 TONOPAH — Each time she walks into the exquisitely preserved lobby of the Mizpah Hotel in this old mining town, Nancy Cline feels a tremendous sense of peace.
Not to mention accomplishment, pride and even a sense of belonging.
After all, she owns the place.
The successful California vintner, who founded the Sonoma-based Cline Cellars winery with her husband, Fred, runs a rich harvest of other business interests nationwide, but none is more special than the Mizpah, which opened in 1907.
"This is the one we love the most," she said of the fabled five-story inn, which in its heyday was the state's tallest building. "Really, it's a respite from an incredibly brutal, technological, fast-paced world. I feel the escape every time I go there."
The Clines bought the hotel five years ago, when many of the community's 2,500 residents might have considered them newcomers, but Nancy Cline's family roots here date back more than a century, when the twin frontier towns of Goldfield and Tonopah were the bustling center of the state's epic gold and silver boom.
Cline's grandmother, Emma Ramsey, was once the postmaster of Goldfield. And her great uncle, Harry Ramsey, one of Tonopah's first settlers, owned the first saloon in town, a crude affair with a tarp roof not far from where the Mizpah now sits.
He later earned his fortune ($26 million in today's dollars) after staking a claim in one of the area's most prosperous silver mines.
But for 58-year-old Cline, becoming the absentee owner of the Mizpah isn't enough of a footprint in the central Nevada region her ancestors helped settle. So the family has embarked on a plan to breathe new civic and financial life into a town that many Las Vegans write off as a mere gas-and-bathroom stop on the daylong drive to Reno.
With renovating the Mizpah, which had been shuttered for more than a decade, the Clines have built a new microbrewery in town and this summer plan to start converting the 19th-century Belvada building across the street into hotel, retail and apartment spaces. They also plan to open a small casino next to the Mizpah, to be called The Mizpah Club.
'Something that's authentic'
The goal is to create a bustling new community in the high-desert that stays true to its historical roots — representing a new American West that is emerging from the old. Visitors can relive the luxury of boom days in a modern setting while exploring local mines, museums and ghost towns, Cline said.
"We want something that's authentic where people can experience something that's true," she said. "Not Disneyland, not Las Vegas, not an illusion."
The fates of Tonopah and Goldfield and other towns here, Cline said, helped build the West.
Much of the profits that came from the ground went into building San Francisco. she said. "This place is such a significant part of Western history."
According to legend, Tonopah was founded almost by accident by silver prospector Jim Butler.
Around 1900, he went searching for a burro he had lost during the night and found the animal seeking shade under a rock outcropping.
Butler picked up a rock to throw at the beast and noticed that it was unusually heavy: He had stumbled upon the second-richest silver strike in Nevada history. A few years later, a local writer penned a poem from the perspective of the mule titled, "Me and Jim Found Tonopah," which was published in the newly minted Tonopah newspaper.
The poem read in part: "So when you erect Jim's statue/don't omit your long eared friend/So gratefully I'll 'Haw! He! Haw!/Yes, ME and Jim found Tonopah."
Soon, dreamers, wanderers and East Coast malcontents flocked to the area, including Texas-born Harry Ramsey, who opened the then-dusty mining camp's first saloon. Wyatt Earp and wife Josie also briefly opened a bar here.
Years later, as the sagebrush gave way to streets and buildings and the area swelled with money and investors, central Nevada's gold-and-silver towns became so popular they received more mail each year than even New York City, historians say.
The Mizpah was named for a Bible reference meaning bringing people together. The word was engraved on the wedding ring worn by Butler's bride. The town would keep its cachet: Jack Dempsey once fought at a local arena (a meeting room at the Mizpah bears his name), and in 1957, Howard Hughes married Jean Peters in town.
After making his turn-of-the-century fortune, Ramsey sent for his sister Emma, who spent several years as one of Goldfield's leading ladies. Eventually, the wealthy brother and sister relocated to the San Francisco Bay Area, where Cline's ancestors continued to thrive.
'Compelled to honor'
"Tonopah was generous to my family," said Cline, who grew up in nearby Marin County. "I look at the place, and I am grateful. I feel compelled to honor it."
On family excursions to Las Vegas as a child, Cline passed often through Goldfield. Decades later, as a married mother of seven children, she and her growing family returned to the area and took a shine to exploring Nevada's outback.
"We'd lose ourselves in the history, appreciating the perseverance, ingenuity and strength of character it took to make a life in such tough, isolated places," she said. "The desert is a very wild and brutal environment. The fact that people could build communities there in the middle of nowhere fascinated me."
But when they decided to invest in the area, they instead chose not Tonopah, but Goldfield. For years, they tried unsuccessfully to buy the hotel there but could never reach the right price.
Then in 2011, a real estate agent informed Cline that the owners of the Mizpah suddenly decided to sell the hotel, which had been closed since 1999.
"They paid $1.9 million," the agent said, "but I think they'll take $250,000."
"We'll offer them $200,000 and close in five days," Cline shot back. "Tell them we need to know by Friday."
Then she hung up, turning to her husband to say, "Dear, I think we just bought a hotel in Tonopah."
The price was the same amount original owners spent to build the hotel in 1907.
Since then, the Clines have hired dozens of residents in a town that has long relied on the mining industry, the nearby military test range and commercial solar project for its main sources of employment.
Recently, hotel manager John McCormick sat in the Wyatt Earp bar in an elongated Victorian lobby with gilded pillars, maiden statues, period furniture and a 19th-century bank vault that now serves as a gift shop.
A veteran in hotel management, he drove out from Kansas to run the Cline's new venture. He had never even heard of Tonopah and admits his reaction driving into town was not love at first sight. "I thought, what am I getting myself into?" he recalled.
Then he saw the Mizpah, walked through its doors and was sold. "It was the 'Wow!' factor."
In the months leading up to the hotel's August 2011 premiere, Cline scrambled to make things ready, while she also completed plans to spend several months in Florence, Italy, with her two youngest children. Two days after the Mizpah opened, Cline left for Italy.
"It was giving birth and letting someone else take care of your new baby for its first nine months," she said. "I'm probably the only person in the human race to have been in a beautiful apartment in Florence and wishing they were in Tonopah. I was just out of my mind over a special project that's dear to my heart."
Cline visits Tonopah and the Mizpah whenever she can. She likes being known by her first name by people she meets on the street. She calls the town "the California of 40 years ago."
And Tonopah likes her, too.
"She's so down to earth and easy to approach," said Bobby Jean Roberts, a former newspaper publisher whose family has lived in Tonopah for five generations. "And what she's doing has been such a shot in the arm to our community. How can we not like her?"
Cline's experiences have been free of the hassles of any similar project attempted in Sonoma. "In Nevada, we were able to renovate a building in six months, something that would have taken five years in California."
Now a new generation will join in the celebration of the family's Nevada roots. Cline's son Ramsey, named after his great-great uncle, is leading the new casino project. His entrepreneurial mother knows that challenges lie ahead.
"I tell him that real life starts," she said, "when you try to run a business in Tonopah."