Faraday Future to open manufacturing plant in California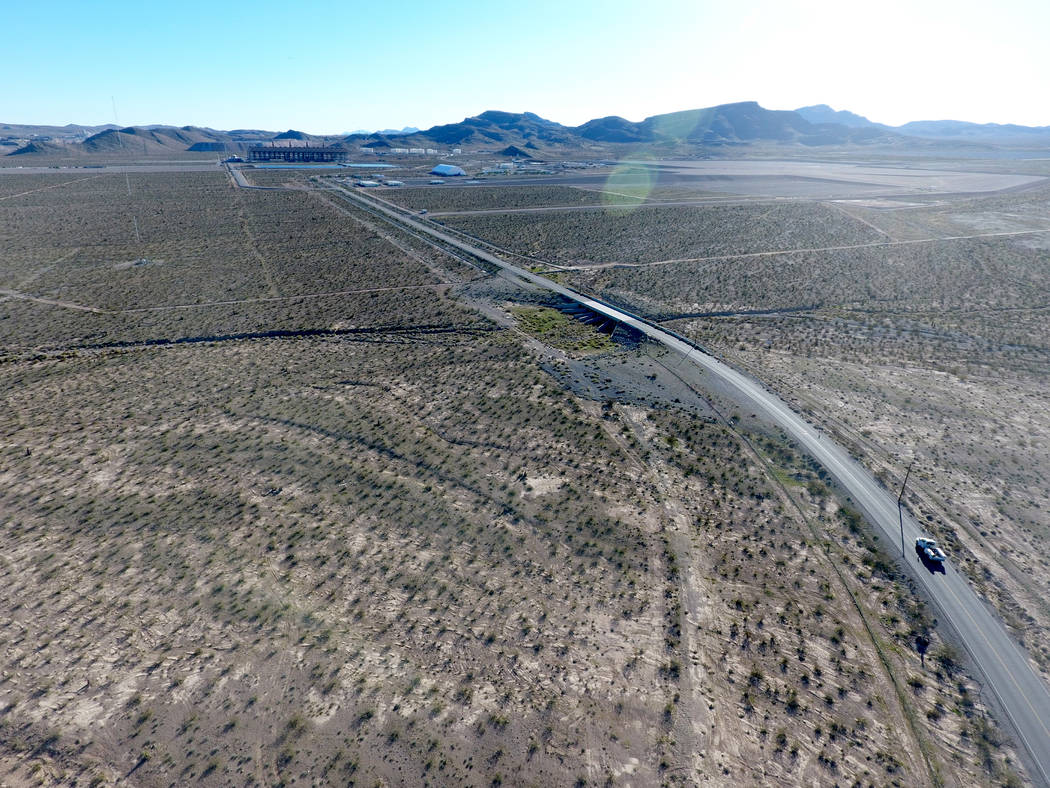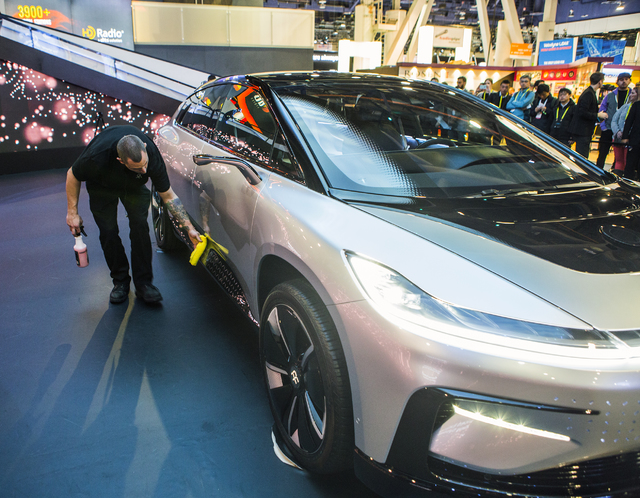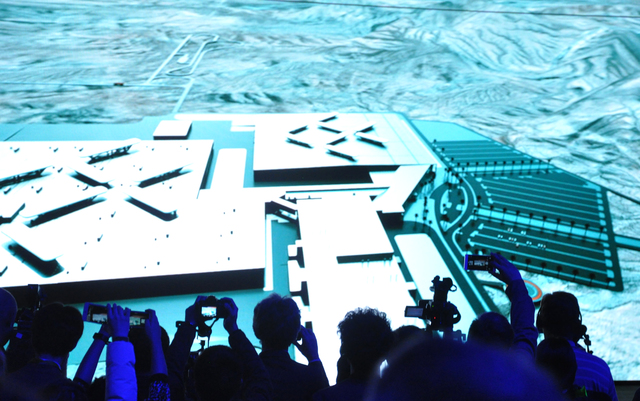 Faraday Future is moving out of Nevada, at least for now, company spokesmen confirmed Monday.
The autonomous-electric-vehicle manufacturer signed a lease on a 1-million-square-foot manufacturing facility in Hanford, California, between Los Angeles and Silicon Valley.
A Faraday spokesman told the Review-Journal the company signed the lease "within the last few weeks," and that the new facility has existing infrastructure, giving Faraday "the fastest path to production."
Faraday Future retains ownership of 930 acres of land in Apex and a spokesman for Faraday Future told the Review-Journal that Faraday Future "remains committed to Nevada for its long-term manufacturing plans," but did not provide details.
Faraday bought the land last year for around $29.4 million, Clark County records show.
Sam Abuelsamid, a senior analyst for the market research firm Navigant, said anything's possible but "given their financial position, it would be hard to see why they would want to hang onto the property, unless they don't think they can get enough for it to make it worthwhile to sell it."
The Review-Journal reported last month that the site could be a tough sell, given limited demand for that property.
A Faraday spokesman did not immediately return a request for comment on that point.
Faraday will continue the process of site preparations, including planning, refurbishment, and permitting, the statement said. Following the move-out of current tenants in late November, the company expects significant movement to ramp-up on site early next year.
Faraday is still set on delivering its first production vehicle, FF 91, to market by the end of next year.
"Despite significant head winds on the path ahead of us, we are laser-focused on that one key milestone," said Dag Reckhorn, Faraday's vice president of global manufacturing.
Over 300 Faraday Future employees and supporters drove from Los Angeles to Hanford Saturday to begin the process of site-clean up.
An account executive at a current Faraday supplier, who did not want to be named because the company is still seeking a past-due payment and is seeking to continue doing business with Faraday, said he sees the move as encouraging.
"I hope this is a good sign," he said. "We hope that we'll have the opportunity to continue that relationship with Faraday int he future, which is sounding more likely."
Faraday Future's new manufacturing facility will employ up to 1,300 workers, over three shifts, over time, the statement said.
Contact Nicole Raz at nraz@reviewjournal.com or 702-380-4512. Follow @JournalistNikki on Twitter.
Timeline
February 2015: Mayor John Lee makes a phone call to Faraday Future, setting up a two-hour meeting with executives at the company's Los Angeles-area headquarters.
December 2015: Nevada lawmakers approve $335-million incentive package, including $215 million in tax breaks for Faraday Future.
April 2016: Faraday breaks ground on its 3 million-square-foot manufacturing facility at Apex. Executives set a goal to start building cars as early as 2017.
June 2016: Faraday Future begins leasing office space from North Las Vegas City Hall.
October 2016: The general contractor for the construction work at Apex, AECOM, warns Faraday on unpaid $21 million deposit that had been due in September.
November 2016: AECOM completes all site demolition work as well as graded and moved over 2.5 million cubic yards of dirt. AECOM stopped further construction work on site after Faraday missed multiple deadlines for depositing money into an escrow account to pay builders.
December 2016: Faraday Future sets a new goal to produce cars in 2018.
January 2017: Faraday Future presents a prototype of its flagship vehicle, the FF 91, at CES.
February 2017: Faraday announces plans to build an additional 650,000 square-foot facility on site to be able to "put the first batch of orders into production" in 2018.
May 2017: Jia Yueting, CEO of Chinese tech giant LeEco and the main financier of Faraday Future, steps down as CEO of Leshi Internet Information & Technology Corp, but remains as chairman.
July 2017: Faraday Future hires Ulrich Kranz, former senior vice president of BMW and head of the company's electric vehicle project.
August 2017: Faraday Future gave a 30-day notice to move out of offices leased inside North Las Vegas City Hall.
Related
Officials react to Faraday's announcement
No Southern Nevada buildings appear to meet Faraday's needs
Key dates in Faraday events in Nevada
Faraday's exit from Apex plans won't hamper US 93 widening