Fire destroys historic building in Rhyolite
September 20, 2014 - 8:14 pm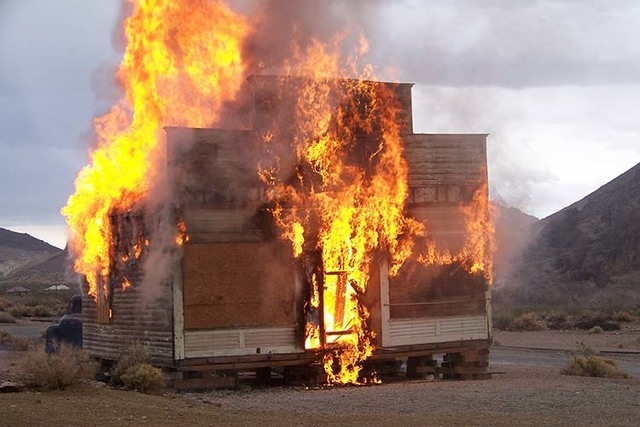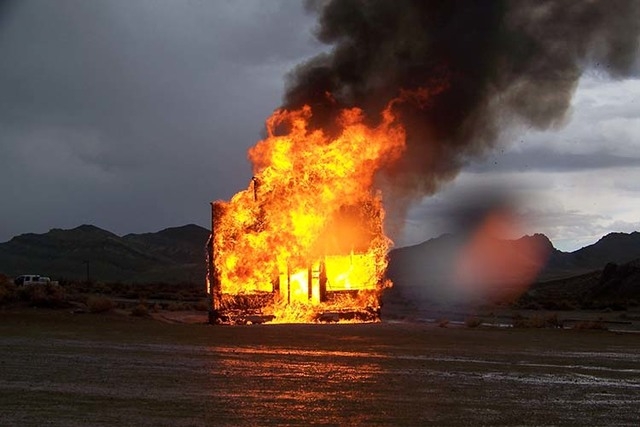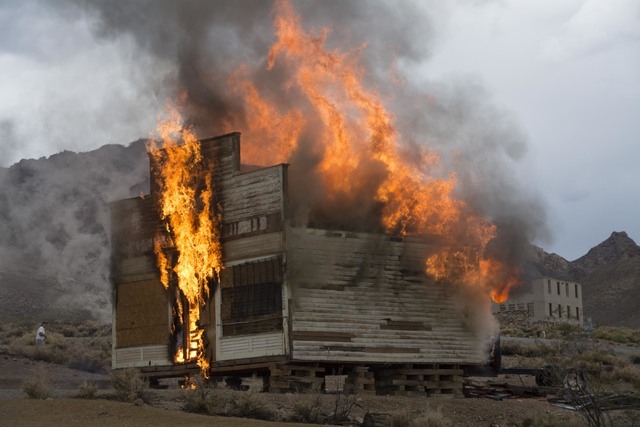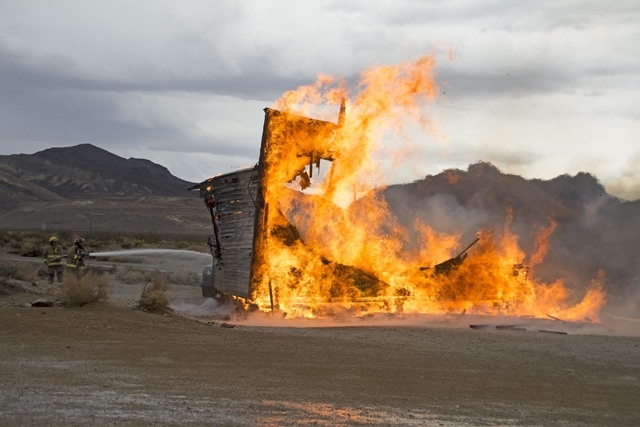 A historic building burned down Saturday afternoon in the ghost town of Rhyolite, about 120 miles northwest of Las Vegas in west-central Nevada.
Caretaker Karl Olson said his travel trailer shook from the concussion of the thunder when a lightning bolt struck the nearby Mercantile building, which had been a general store in the early 1900s.
Olson tried to douse the blaze in the wooden structure with a fire extinguisher, but was unable to control the flames. The Beatty Volunteer Fire Department's response was delayed because the firefighters had just responded to a report of a utility pole fire about 18 miles north of Beatty.
"By the time we got there, the rain had put that fire out," said Fire Chief Mike Harmon.
Firefighters then traveled back to Rhyolite, but by the time they arrived the building was engulfed in flames.
There are no fire hydrants in Rhyolite, and firefighters were limited to the water and flame retardant they had in their trucks.
The general store in the old ghost town has had multiple private owners over the years.
Much of the old mining town is now managed by the federal Bureau of Land Management.