Firefighter dies battling Strawberry Fire near Baker
August 14, 2016 - 8:59 pm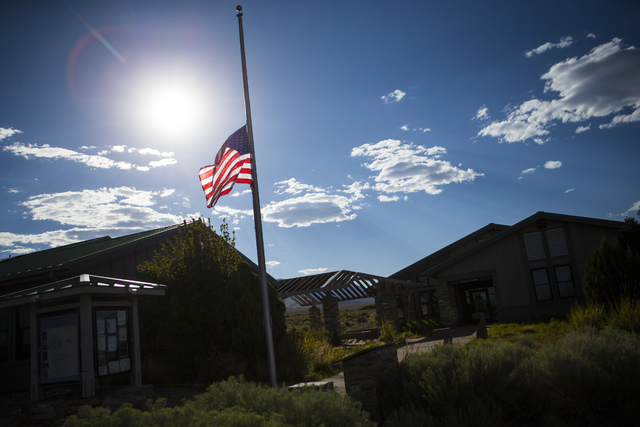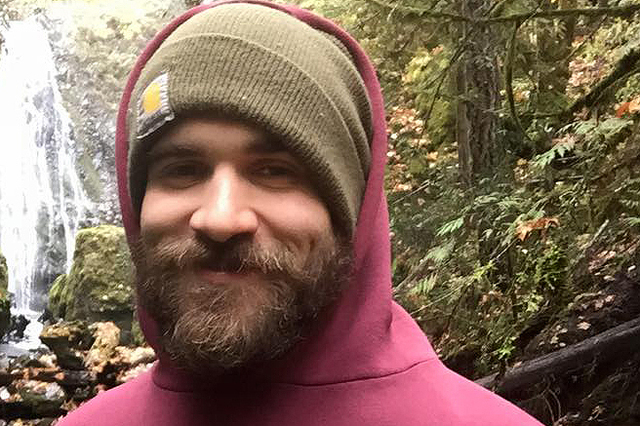 Justin Beebe loved nature, especially the woods.
He was also a hard worker who always put others before himself, his lifelong friend Colin James said.
So it seemed only natural that Beebe combined these elements and joined the Lolo Hotshots crew to fight wildland fires.
"This was the job of his dreams," James said.
The U.S. Forest Service firefighter died around 4 p.m. Saturday after a dead tree fell on him as he was fighting the Strawberry Fire at Great Basin National Park, about 300 miles northeast of Las Vegas.
The 26-year-old from Bellows Falls, Vermont, was in his first year as a member of the Lolo Hotshots based in Missoula, Montana. He was working on a fire sparked by lightning on Aug. 8. There are 434 people fighting the Strawberry Fire, now 59 percent contained.
Beebe succumbed to injuries after being struck by a snag during firefighting efforts, said Julie Thomas, spokeswoman for the Great Basin Incident Management Team 7, which is managing the fire with the Bureau of Land Management and the National Park Service. A snag is a standing dead tree or part of a dead tree left after a forest fire.
The Forest Service is investigating the line-of-duty death, Thomas said.
"This loss of life is tragic and heartbreaking," Park Superintendent Steve Mietz said in a statement. "Please keep the family and Forest Service employees in your thoughts and prayers during this time."
Tim Garcia, forest supervisor for the Lolo National Forest, sent a statement to employees Sunday. "Every employee is impacted by such a tragic loss," he said. "Some of you knew Justin, others did not. I can tell you he was a fine person and tremendous employee and his loss is deeply felt."
American flags at the visitors centers in Great Basin National Park were flying at half-staff Sunday, and Thomas said a notification to the Forest Service will be sent out Monday morning for all flags, nationwide, to be flown at half-staff.
She added that this is the first Forest Service death this year.
Thomas said a Hotshot crew is an elite group of firefighters composed of 20 professionals. The group's primary purpose is to be an organized, mobile and highly trained wildland fire management force.
Firefighters are facing dangerous conditions and often extremely steep terrain, Thomas said.
Temperatures can often intensify, and winds can impact on the fire, she added. "They need to be constantly aware of the changing weather," she said.
Wildland Fire Foundation Director Burk Minor said the public sometimes forgets the dangers wildland firefighters face.
"It's seasonal," Minor said. "And everyone is so accustomed to seeking red fire trucks going down the street. But with dry, desert BLM fires, the fire is burning just as fast as the wind is carrying it, putting these guys in harm's way all the time."
His foundation, however, puts the needs of injured or killed wildland firefighters, their colleagues, and family and friends, at the forefront.
The foundation, Minor said, will help Beebe's family get to Missoula for the memorial service in his honor.
"Plane tickets, lodging whatever it takes," he said. "The whole community is stricken right now. The Hotshot community is a tight group. The fatality will go through the wildland firefighting community like wildfire."
James said he and other friends of Beebe gathered Sunday night to have a few beers in his honor and to remember the man who was the kind of person to help a stranger stuck on the side of the road with a flat tire.
"He loved his family. He and his sister Jess were very close. He loved his dad; he adored his mom," James said. "He's one of the most decent human beings I've ever met in my life."
He said Beebe's spirit will never be forgotten in the "Main Street USA" town of Bellows Falls.
"I'm going to miss him," he said. "I'm going to miss his laugh. He's the brother I never had."
Contact Natalie Bruzda at nbruzda@reviewjournal.com or 702-477-3897. Find @NatalieBruzda on Twitter.