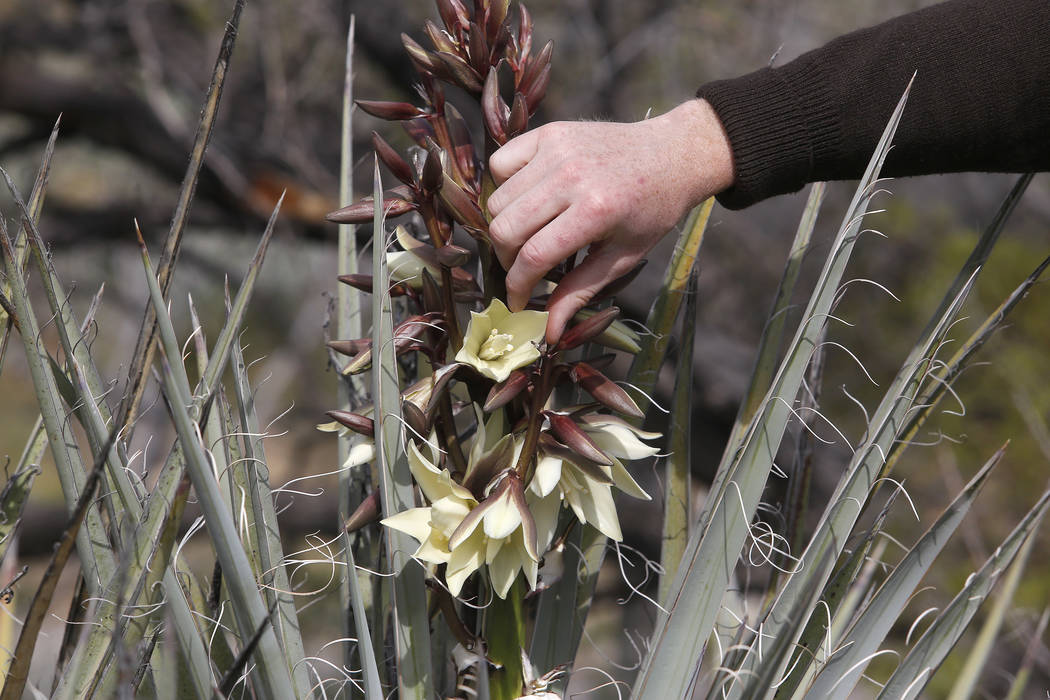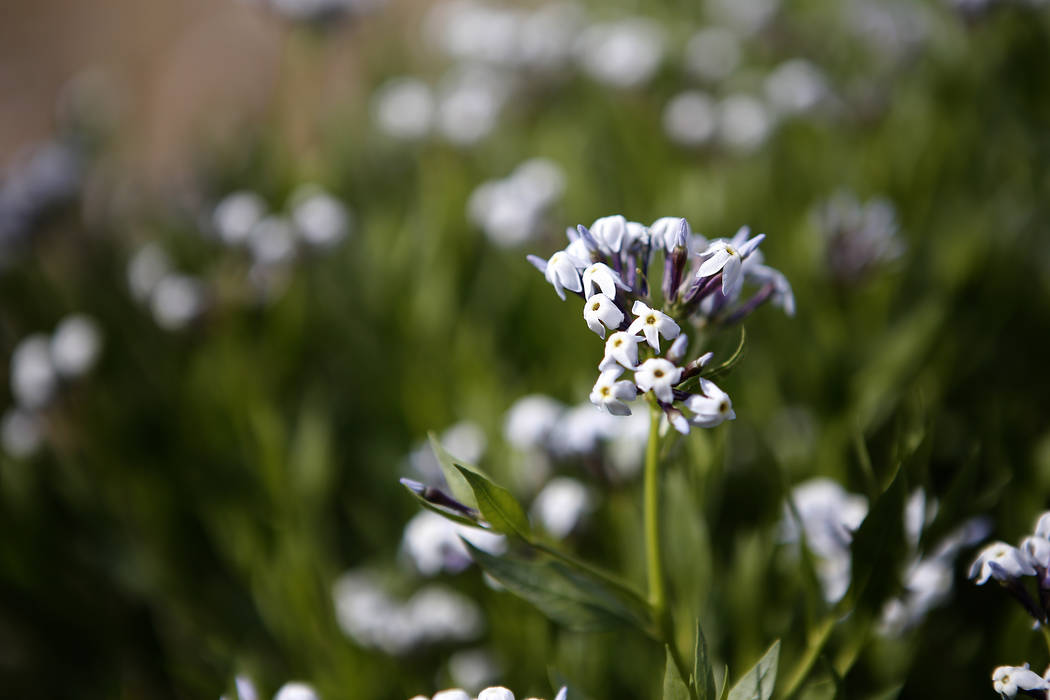 If you're looking for wildflowers in the Mojave Desert this year, the best place to hunt — and maybe the only place — is along the course of a single storm that hit Las Vegas in early January.
After a "bone-dry" fall and winter, experts don't expect much of a bloom across the desert in the coming months. The lone exception could be the roughly 50-mile-wide swath, stretching from Yucca Valley, California, up through Southern Nevada, that was soaked by the season's only significant weather system on Jan. 9 and Jan. 10.
If there are any flowers at all, that's where they'll be, said Jim Andre, who tracks desert flora as director of the Granite Mountains Desert Research Center in California.
Andre said there are early signs of a "germination event" along the path of the storm, which dumped most of its rain on the eastern edge of Joshua Tree National Park, through Mojave National Preserve, Red Rock Canyon National Conservation Area, Las Vegas and up through the Moapa Valley.
"There is still a chance we'll see some annuals pop up," he said. "This one rain in a season of bone dry might get some response. It's not looking real promising, but it's not a guarantee."
Before the weather system three weeks ago, Las Vegas had gone a record 116 days without precipitation at its official weather station at McCarran International Airport. Andre said the same storm also dumped an inch or more on parts of the Mojave where no rain had fallen for 300 days or more.
He said the flower forecast is "bleak" for areas missed by the season's only storm so far, such as the Colorado River south of Boulder City. It's still early, Andre said, but "you can almost predict they won't have any annuals."
As with autumn leaves in the Northeast, a whole tourist economy has sprung up around wildflowers in the desert. Lately, Death Valley National Park has been one of the beneficiaries.
Over the past decade, the 3.3 million-acre park 100 miles west of Las Vegas has seen a handful of so-called superblooms, including one in 2016 that blanketed the valley with flowers and drew record crowds to the desert.
This year, though, Death Valley seems to be living up to its dry, desolate reputation.
Patrick Taylor, acting chief of interpretation for the park, said Death Valley saw almost no rain at all during the latter half of 2017.
"It does not look like it's going to be a good year for wildflowers," Taylor said. "It's going to be nothing like a superbloom by any means."
For people in Andre's line of work, though, this year presents a chance to learn something new about how desert annuals respond when they get all their moisture from a single storm or when they don't get any moisture whatsoever.
"We haven't really seen this scenario before in the last 100 years," Andre said.
He, for one, is curious to see what happens, even if it's nothing at all.
Contact Henry Brean at hbrean@reviewjournal.com or 702-383-0350. Follow @RefriedBrean on Twitter.