For sale: One Nevada clown motel, possibly haunted — VIDEO
Updated July 31, 2017 - 8:50 pm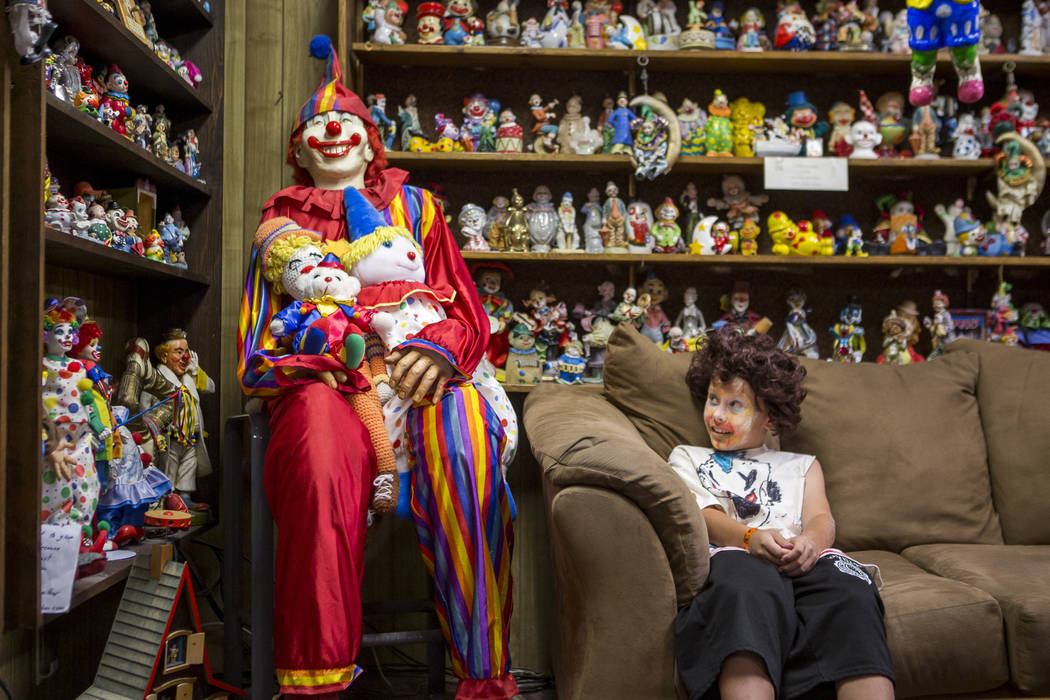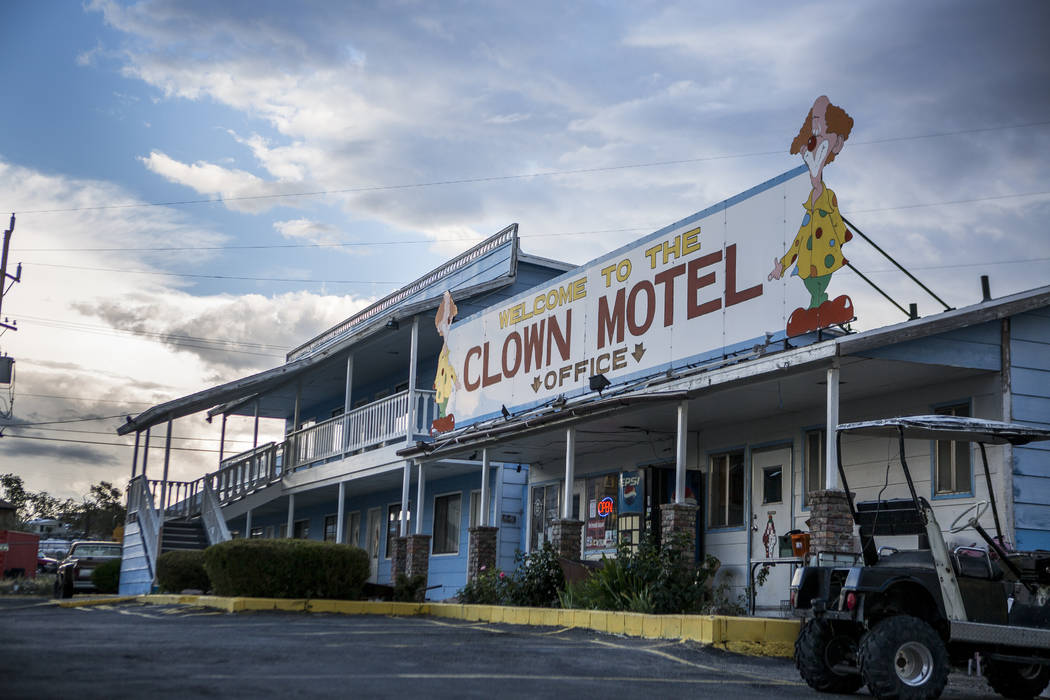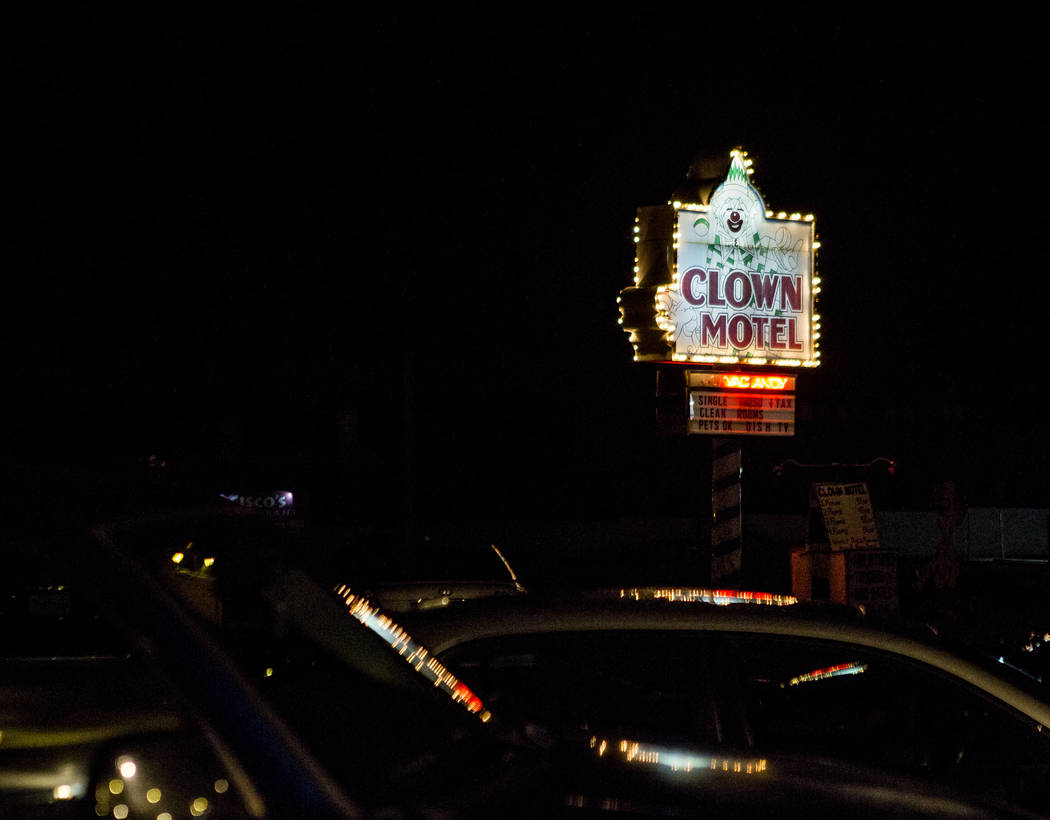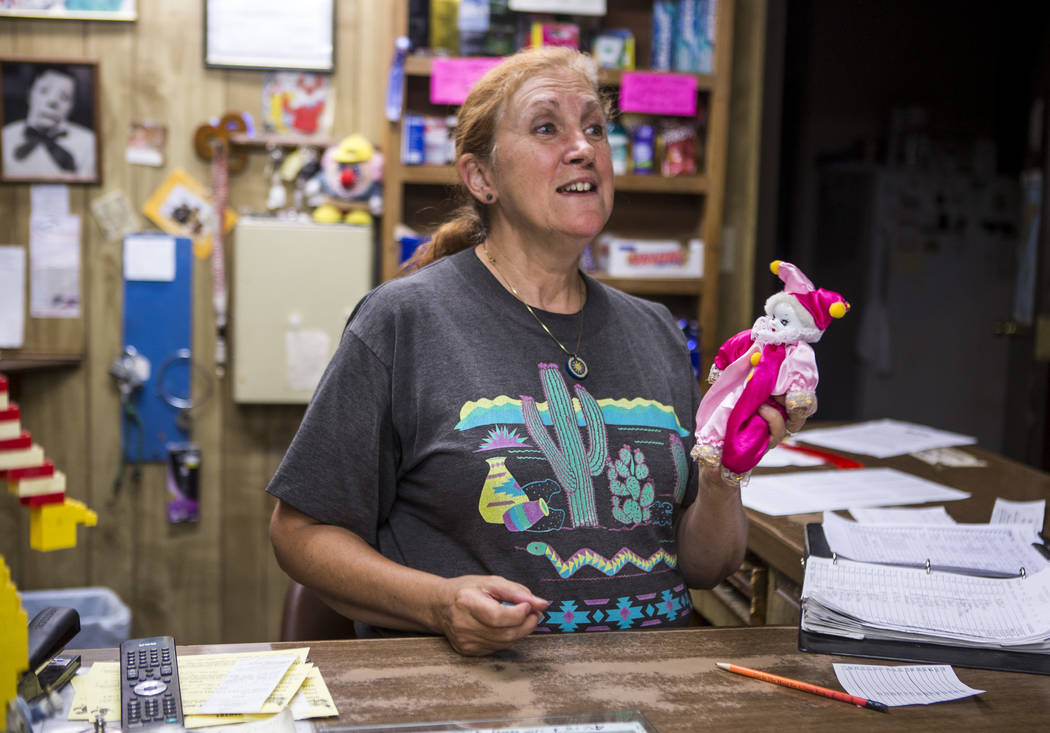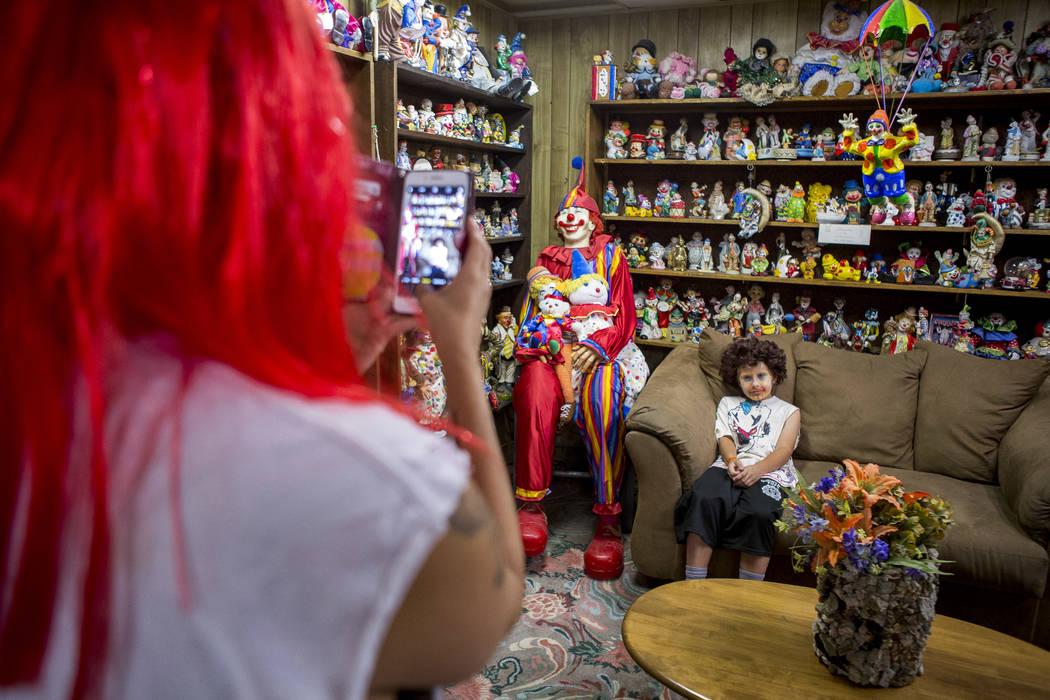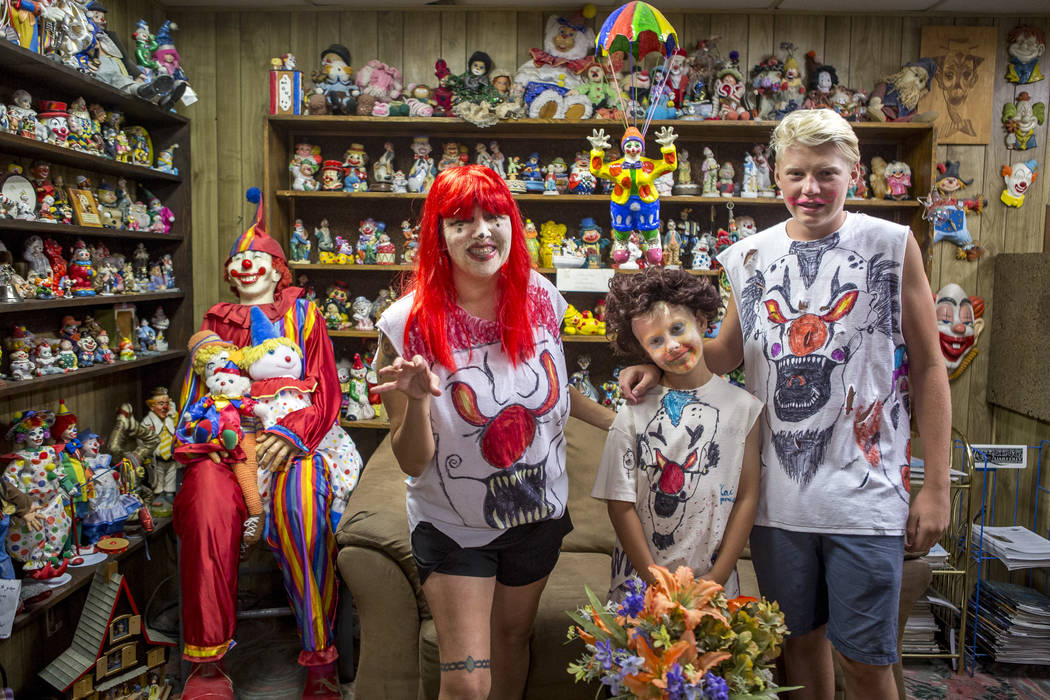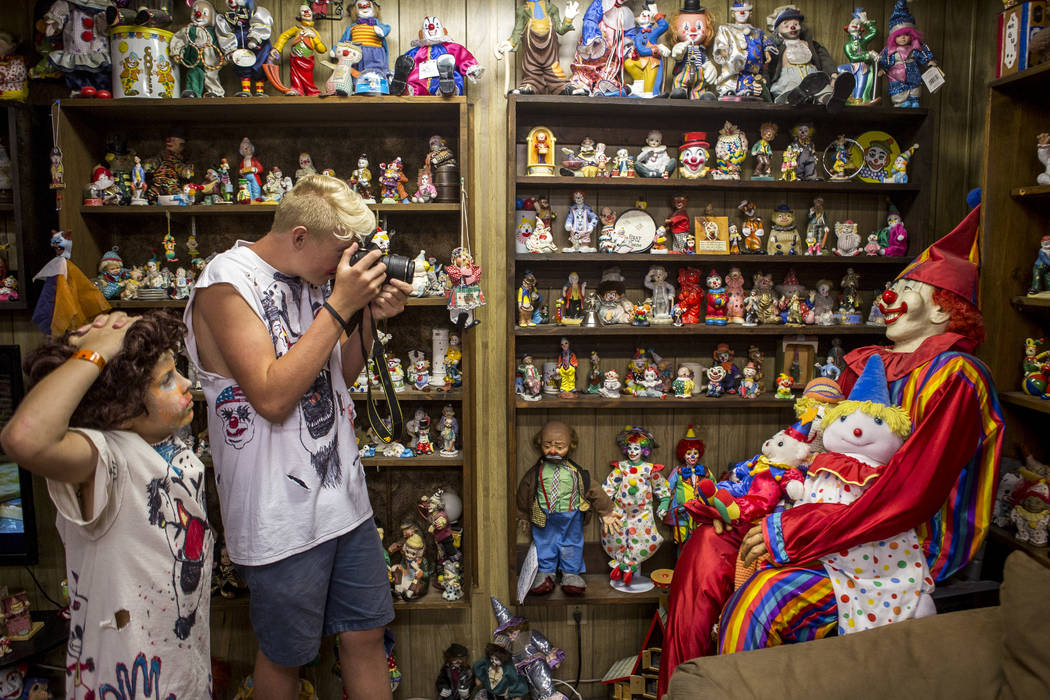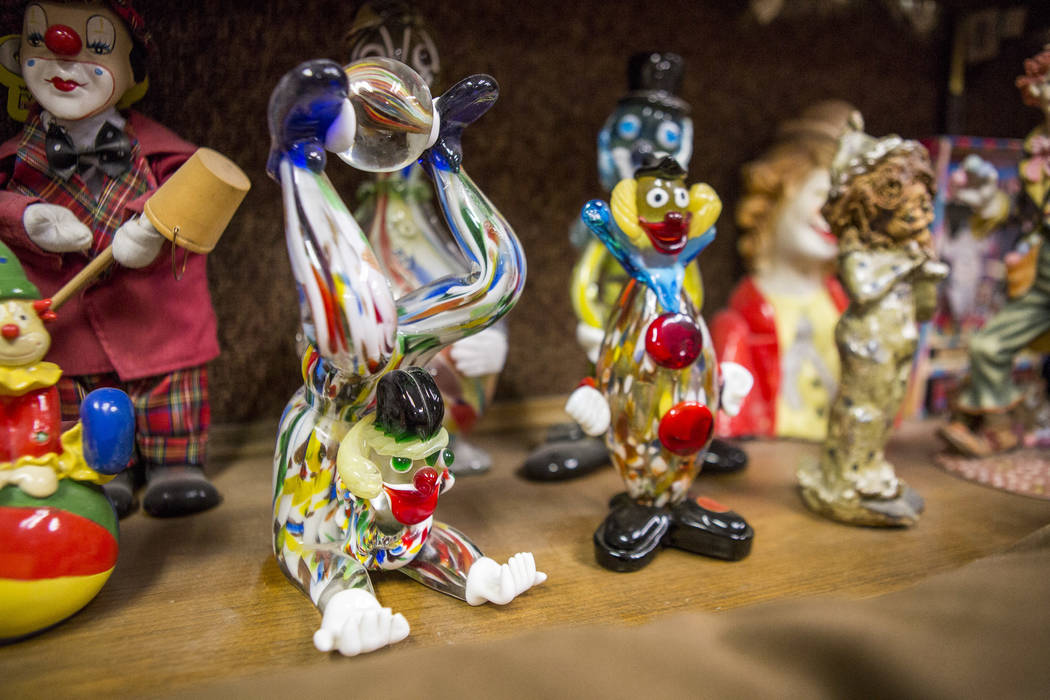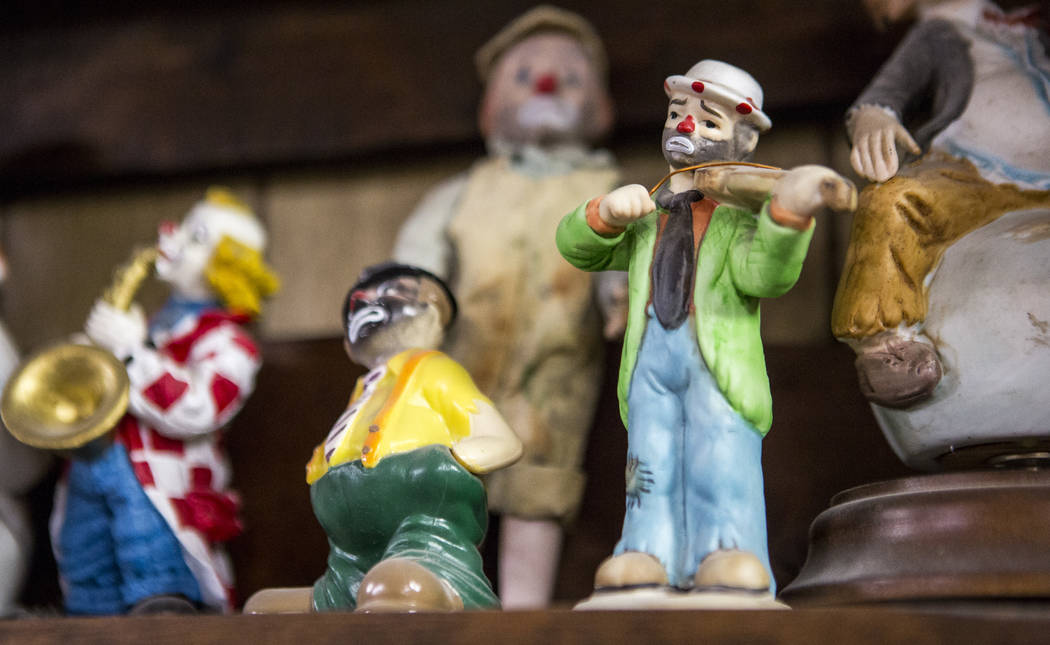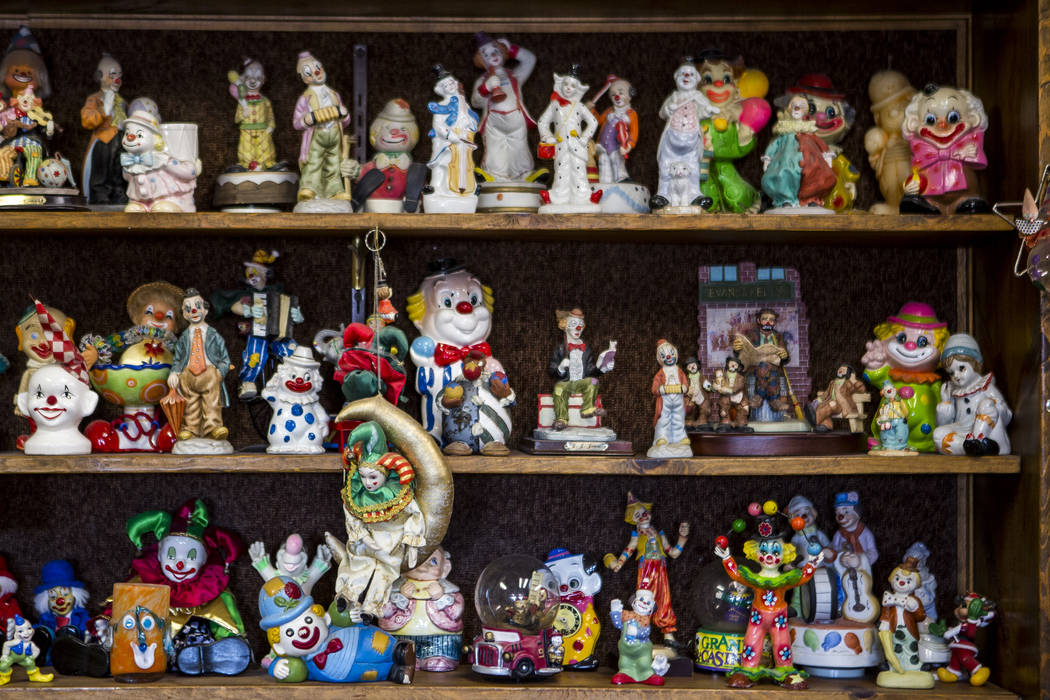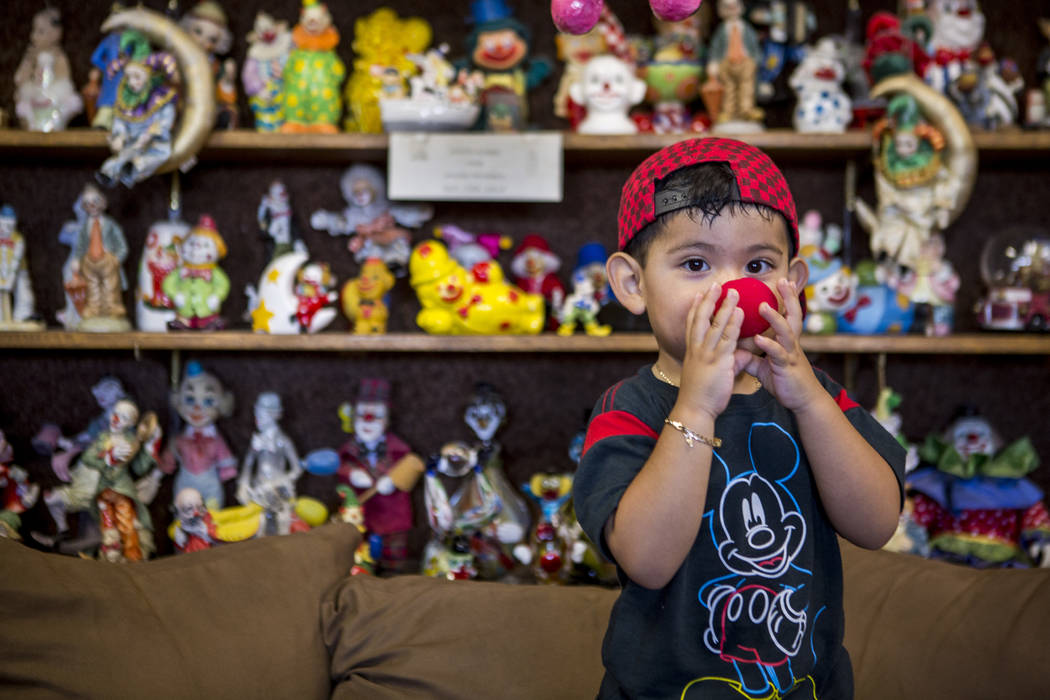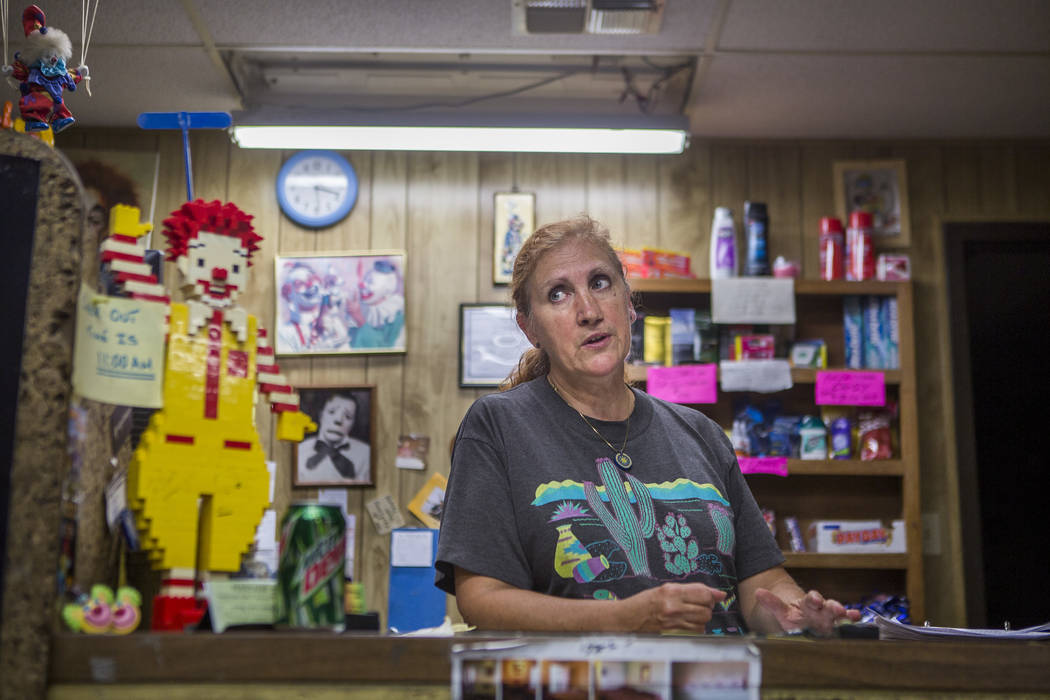 If you want to buy Bob Perchetti's motel next to a historic cemetery, be prepared to look after the 600 clowns inside.
It sounds like a place of nightmares — hundreds of clowns staring at you with lifeless eyes — but for the owner, employees and visitors, the Clown Motel in the small mining town of Tonopah is a refuge.
The allure of clowns and a haunted cemetery draws characters from around the world.
But after 22 years, Perchetti said it's time to find someone else to look after the clown figurines, mannequins and paintings spread throughout the building. Most sit on bookshelves inside the motel's tiny office in a sea of red noses, large boots and the occasionally eerie grin.
"I'm going to miss clowns — there's no doubt in my mind," said the 79-year-old Perchetti, who said he's ready to "enjoy some free time" with his wife, five daughters, three sons and 14 grandchildren.
A 360 image of the lobby of the Clown Motel for a story running soon. The Motel is for sale and could be yours! Spherical Image – RICOH THETA
He hopes to sell the motel in a month, but he's insistent that the clowns stay.
"I'm not going to let them change the clown motif," he said. "That's going to be part of the contract."
Welcome to Tonopah
Perchetti said the motel was built around 1985 by siblings Leona and LeRoy David. LeRoy David already owned the L and L Motel in town, but wanted to build another next to the cemetery where his father was buried.
The two thought it was the perfect place to house their small clown collection.
"He and his sister decided from day one that it was going to be the Clown Motel," Perchetti said.
Post from RICOH THETA. – Spherical Image – RICOH THETA
Perchetti bought the motel from the David siblings in 1995.
"It was a lot more money than it was worth at that time," Perchetti said.
"I've put a lot of work into it," he said, which included adding to the clown collection.
Years passed, and in 2015 the motel got a major boost from being featured in an episode of the TV show "Ghost Adventures."
Viewers saw blurry footage of a life-sized clown mannequin sitting by the front desk. The mannequin's hand moved on its own.
"After that was when we started getting a lot more activity," Perchetti said. "A lot more people stopping."
Donations poured in. Clown figurines from Europe, Asia, Australia and New Zealand joined the collection.
'One person at a time'
The motel draws its employees — about seven consistent part-time workers— from Tonopah.
Some are locals, but others are outsiders who rolled into town without a place to stay, like Marlena Dufour.
Dufour, who was looking for work, was on her way from Texas to Sacramento, California, when her car broke down near the motel. Perchetti offered her work managing laundry in exchange for a room.
She secured her night shift at the motel in 2010, working for $8.25 an hour. And she's still in Tonopah.
"If it wasn't for Bob, I don't know where we would have been," she said.
Dufour said she's happy at the motel, even with occasional apparitions, moving mannequin hands and disembodied voices — she keeps the TV on to drown them out at night.
Post from RICOH THETA. – Spherical Image – RICOH THETA
Employees who've been at the motel longer are afraid of losing work in a town where work is hard to come by.
"We're afraid that our jobs are going to end," she said, her voice cracking, before adding that she hopes she and her colleagues' work ethic is enough for the future owner.
Perchetti said he wants the new owner to at least interview his current employees so they can keep their jobs.
"I try to keep our rooms clean, and I try to keep good employees," Perchetti said. "It's hard to find good employees in Tonopah."
The clowns' future
Perchetti said he's already had more than seven offers to buy the building.
"They can improve it any way they want, but we don't want to lose the clown motel," he said. "We want it to be bigger and better."
Though he wants a break, he has ideas for the future of his clowns that have put Tonopah on the map.
He envisions a miniature golf course next to the motel and a national clown convention.
Though he'll no longer be welcoming guests to the motel, Perchetti said he does not intend to leave Tonopah, where his family has been for four generations.
Contact Katelyn Newberg at knewberg@reviewjournal.com or 702-383-0240. Follow @k_newberg on Twitter.
'People who want to escape'
Penny James rushed into the Clown Motel's lobby with her two step sons on July 25, wearing a red wig and clown makeup.
Her stepsons, 15-year-old Caden and 9-year-old Kai, also donned clown face paint and the trio wore white T-shirts decorated with painted clowns.
James told receptionist Marlena Dufour their room key had vanished into thin air.
"This happens all the time," Dufour said, both about the clown-obsessed family and the paranormal occurrences.
Dufour said many visitors come despite, or because of, their fear of clowns. Sometimes people walk into the office only to scream or faint. But more keep coming.
"They don't want to be in a normal motel," Dufour said. "It's people that just want to escape."