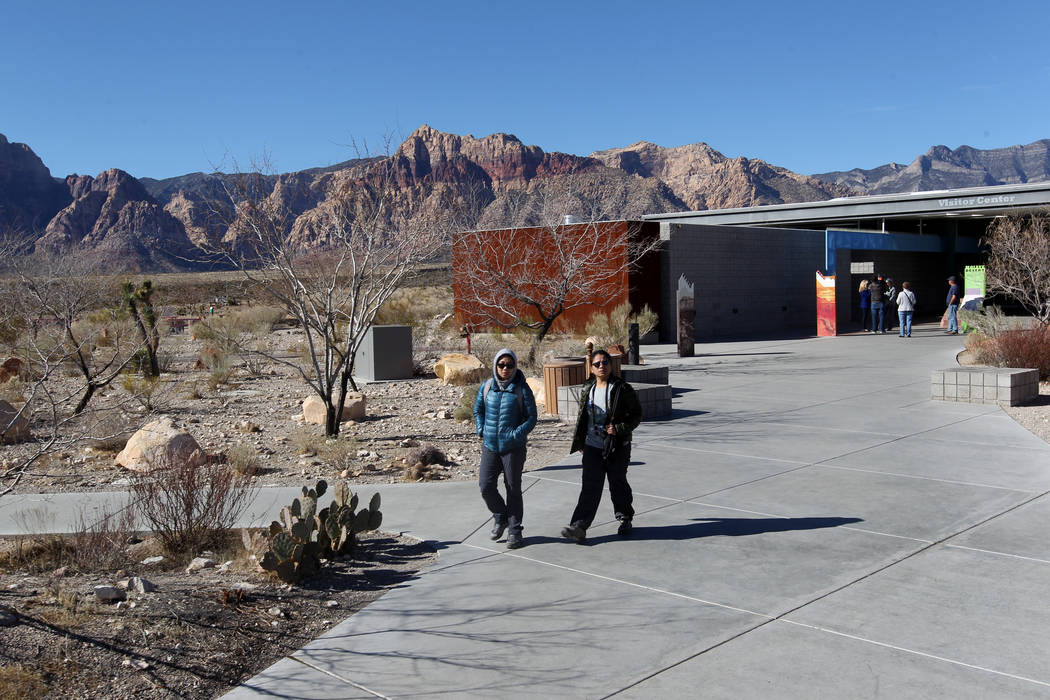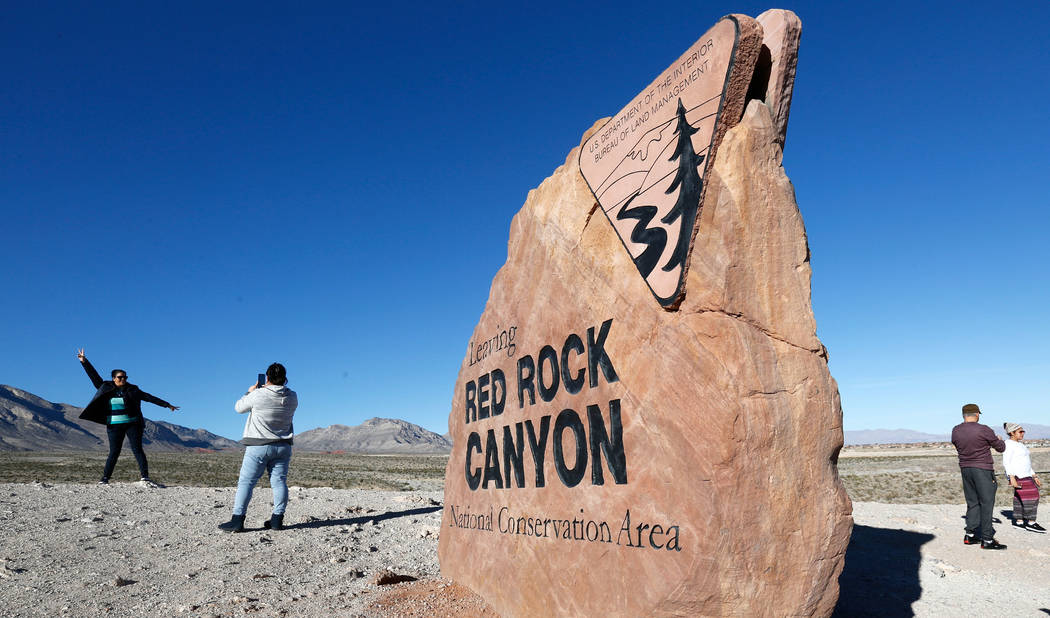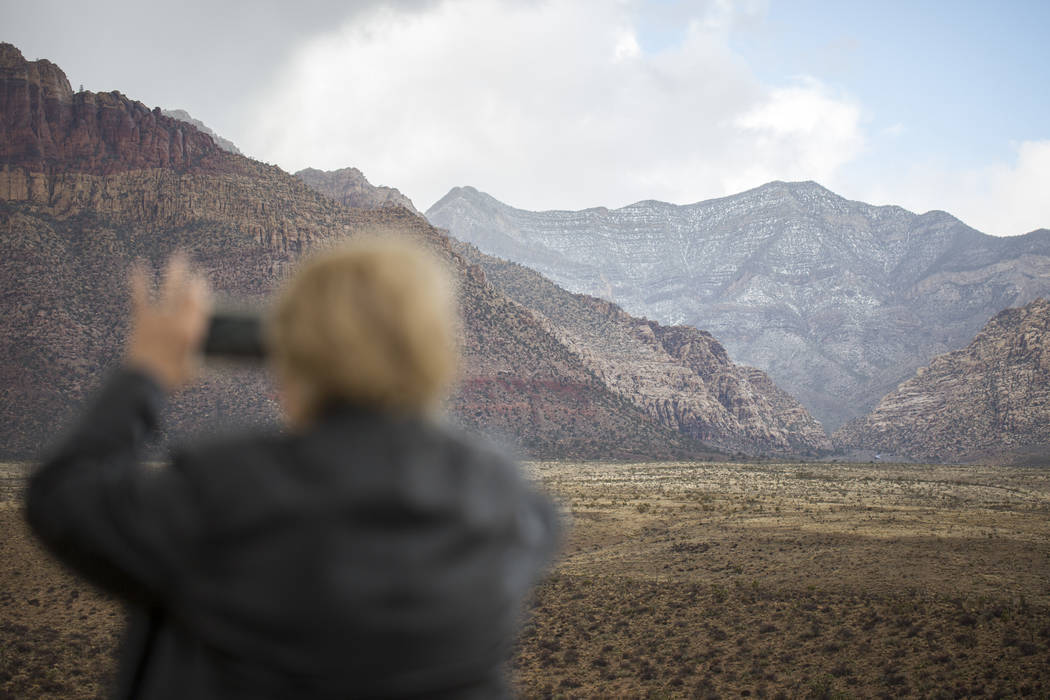 You don't have to be president to get into Red Rock Canyon National Conservation Area for free on Presidents Day.
The Bureau of Land Management is waiving entrance fees Monday at the popular park 17 miles west of the Strip. Other fees, such as campground and group day use, will remain in effect.
It will be your last opportunity to visit Red Rock before the price of admission goes up.
Starting Tuesday, the price to enter the 13-mile scenic drive at the conservation area will more than double from $7 to $15 for a car or truck and from $3 to $10 for a motorcycle. Those entering on a bicycle or on foot will pay $5 per person, up from $3.
The fee increase does not impact annual passes.
The BLM is planning a second rate hike by 2023 that would increase the price of admission to $20 per car, $15 per motorcycle and $8 per bicyclist. Bureau officials have said the extra money will go toward the cost of search-and-rescue operations, educational programs, trail maintenance and other upkeep.
Red Rock Canyon is the nation's busiest BLM site with approximately 2.5 million visitors in 2016.