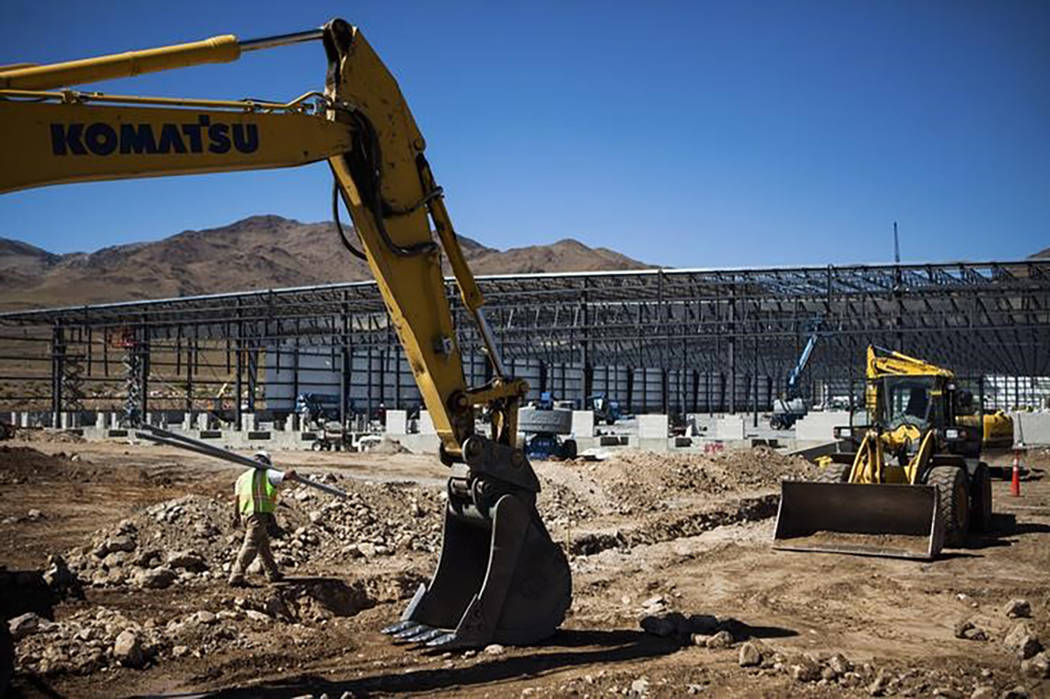 A top state economic development official praised Google Tuesday for its purchase of 1,210 acres at the Tahoe Reno Industrial Center.
"Having a company like Google make that kind of investment in Nevada is exciting for us and continues to build the Nevada brand," said Steve Hill, director of the Governor's Office of Economic Development. "Companies across the country and around the globe now see Nevada as a place that is on the leading edge of industries that are technology based and cutting edge."
Google has eventual plans for a data center at the 107,000 acre-industrial center.
Google will not build immediately, as a Google spokesman cited the acreage as a long-term investment. The company paid $29.1 million for the property.
The company acquired the land through a subsidiary called Silver State LLC that was created in Delaware in August, which is standard for commercial property acquisition, he said.
The property is located between the Silver Springs Airport and the recently re-zoned Downtown Silver Springs parcels and the USA Parkway — that is scheduled for completion later this year.
A Google spokesman said Tuesday that the company chose Nevada because the state is good for business. The company does not have plans at this time to use the land for drone testing or autonomous vehicle testing, he added.
Google joins Tesla, Switch, Wal-Mart, Home Depot among other companies that have operations or investments at the industrial center.
While the Google spokesman could not comment on the reason for choosing Northern Nevada instead of Southern Nevada, Hill said it is likely because Southern Nevada does not have 1,200 acre parcels readily available,.
"It's one of the reasons we're still working to get infrastructure into Apex, to have those larger parcels that are able to be developed for some of these projects, and obviously this one as well," Hill said.
Contact Nicole Raz at nraz@reviewjournal.com or 702-380-4512. Follow @JournalistNikki on Twitter.